With INTEGRALIS® Artemide has developed a new lighting technology that is effective at fighting or even killing bacteria, fungus and mould – in a way that is completely safe for people, animals and plants. Integrated into the iconic Tolomeo design light, INTEGRALIS® combines optimum lighting quality and design aesthetics with disinfectant properties.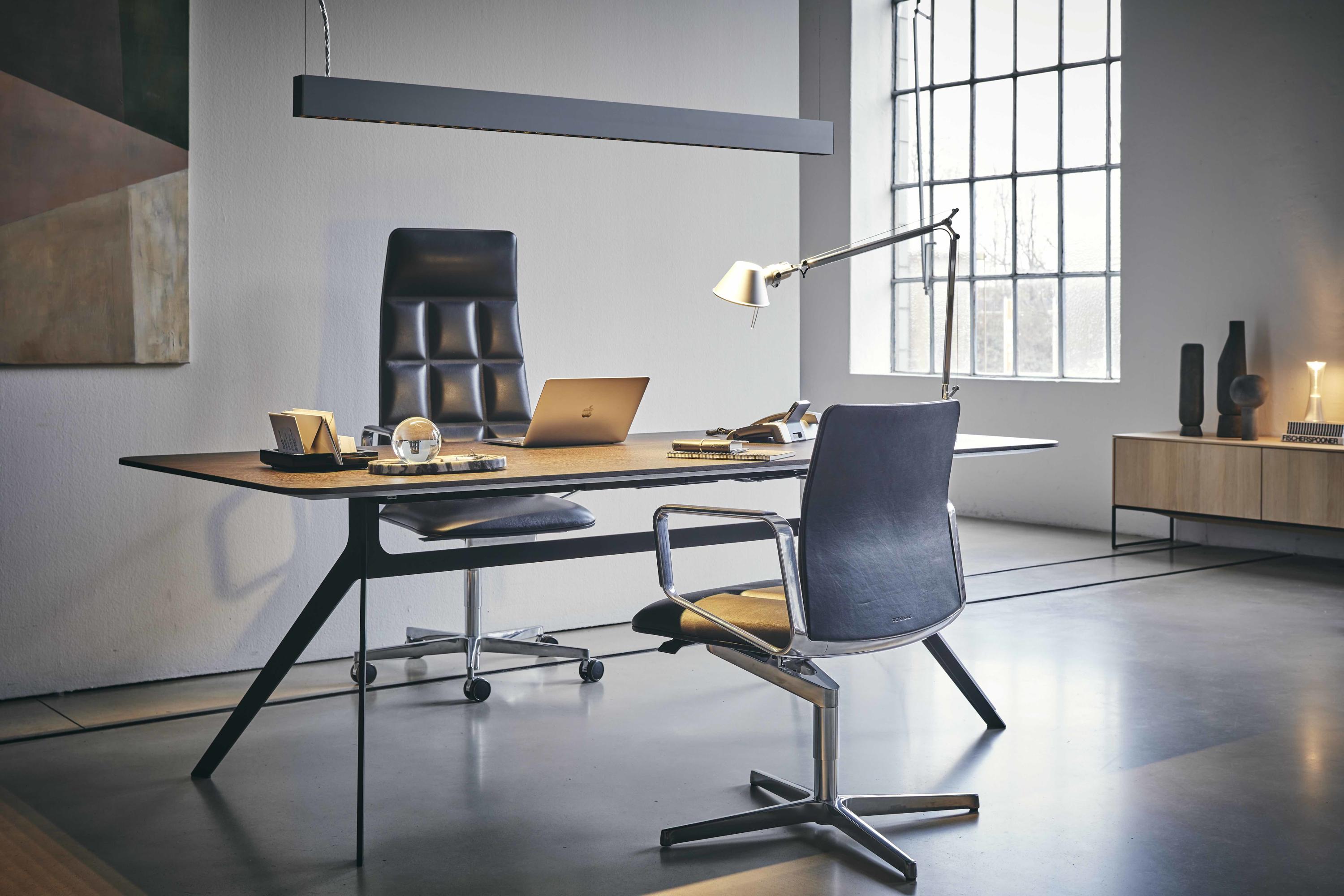 INTEGRALIS® is an innovative solution for safe and hassle-free hygiene at a time when pandemics represent an increasing threat to our health.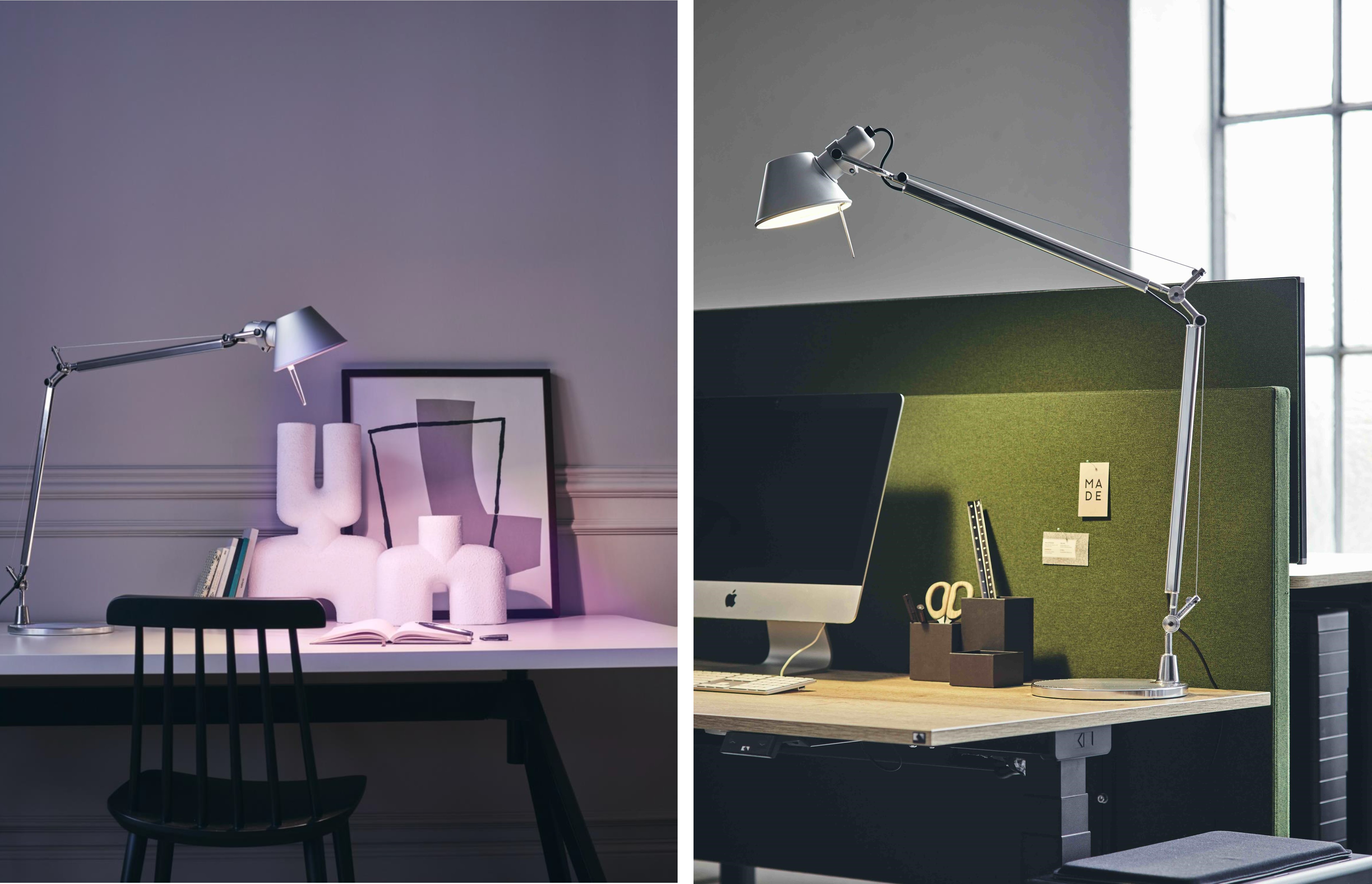 With INTEGRALIS® Artemide succeeds in disinfecting surfaces through light without having to relinquish perfect light quality.
Behind it all is a simple principle: violet light from the short-wave part of the visible spectrum hinders pathogenic germs from multiplying or even kills them – completely unnoticed by the human eye. The precisely measured light components achieve a perfect balance between optimum visual comfort and disinfection.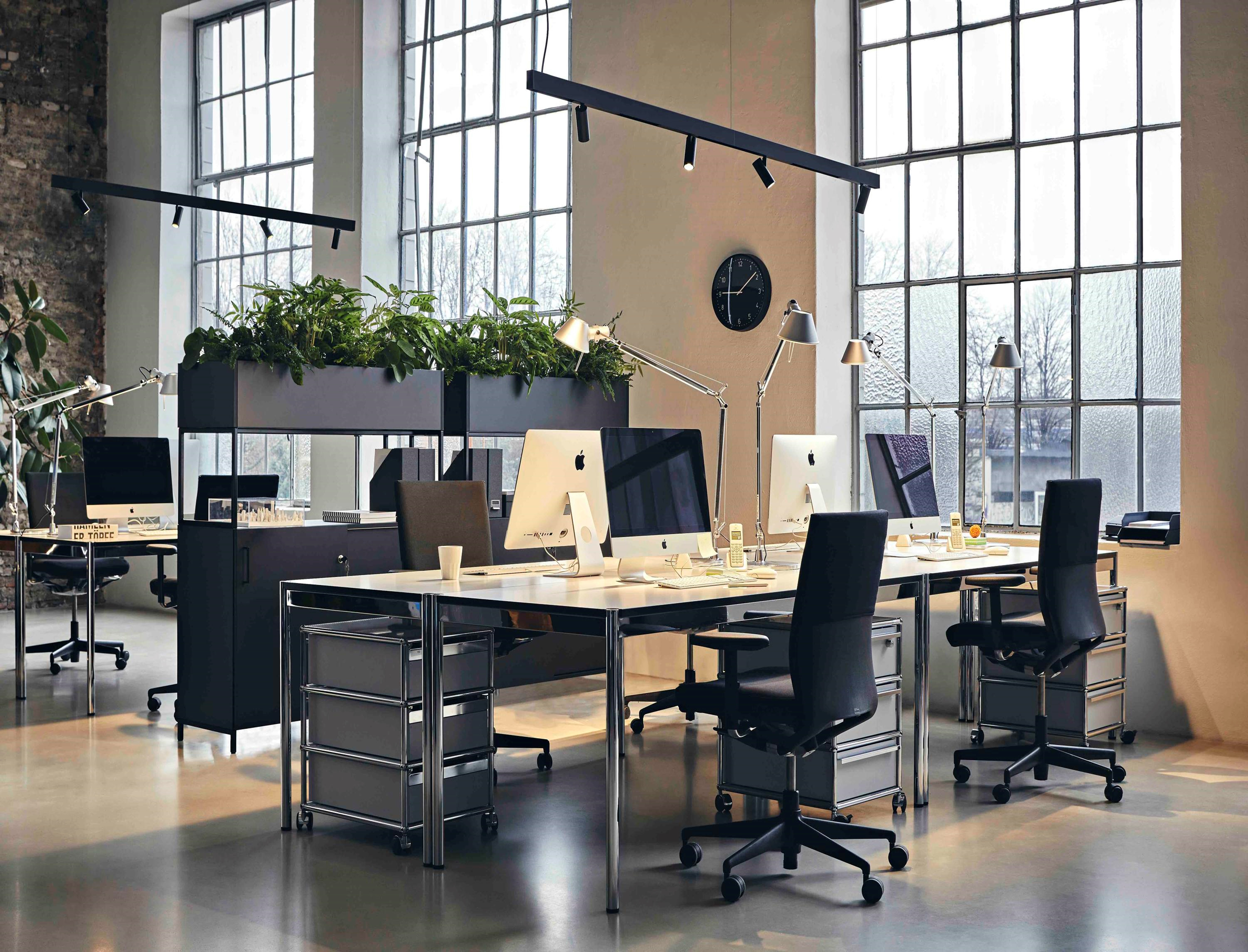 Regardless of whether they're in offices, co-working spaces, doctors' practices, reception areas or your home office: wherever people come together, you can be sure that bacteria and pathogenic germs are being dealt with under the light of the Tolomeo INTEGRALIS®. This upgrade turns the iconic classic into a next-generation workplace light.