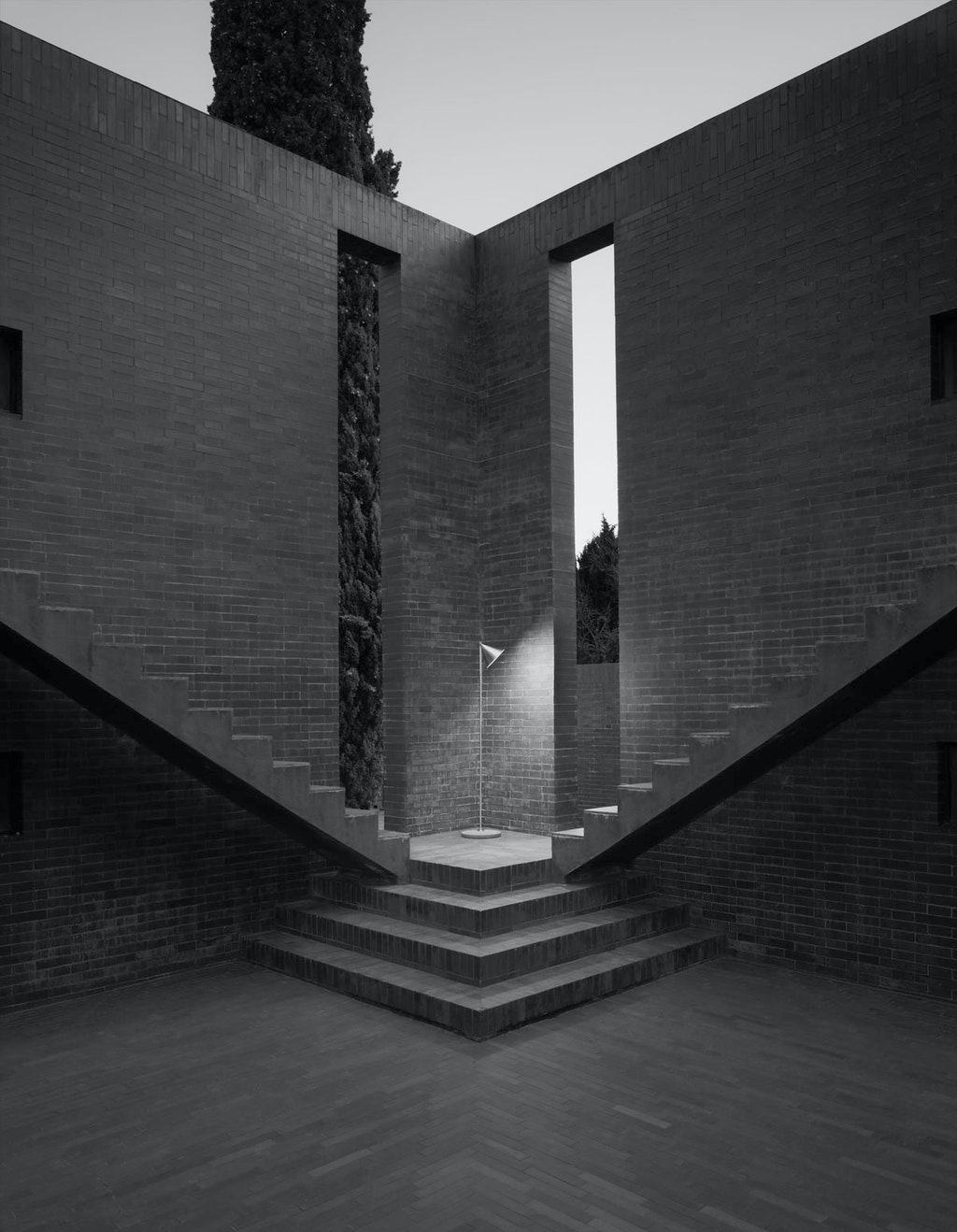 New Captain Flint Outdoor Wall
The Captain Flint family expands with a new wall feature. The iconic floor lamp by Michael Anastassiades is
presented in a new configuration for both exterior and interior walls, yet preserves the minimal perfection of the cone.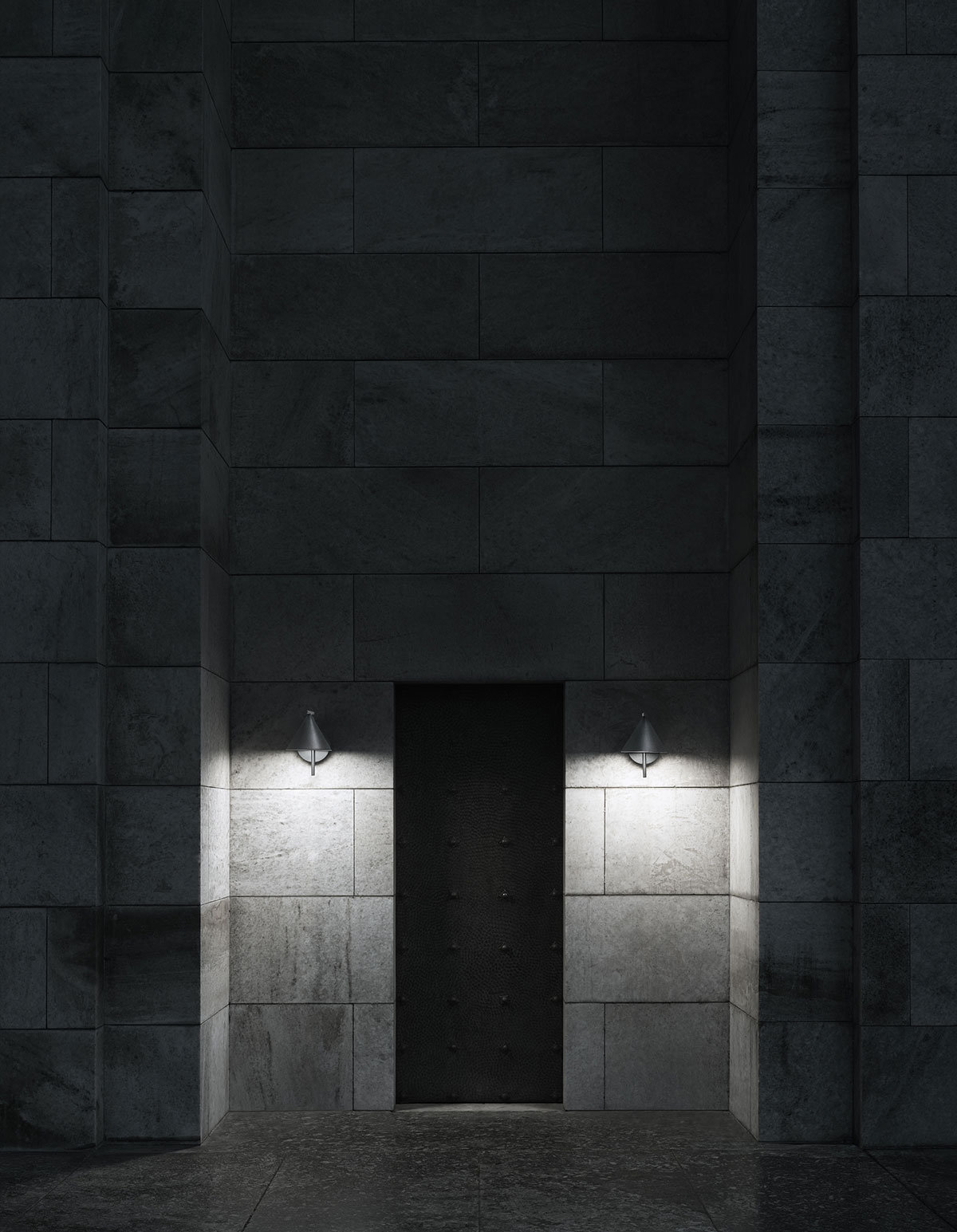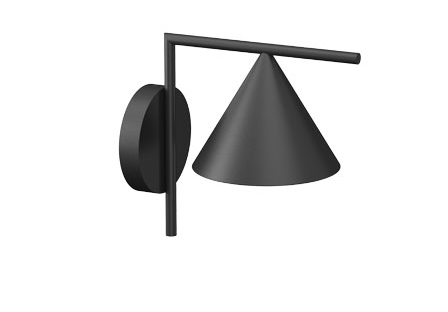 Captain Flint Wall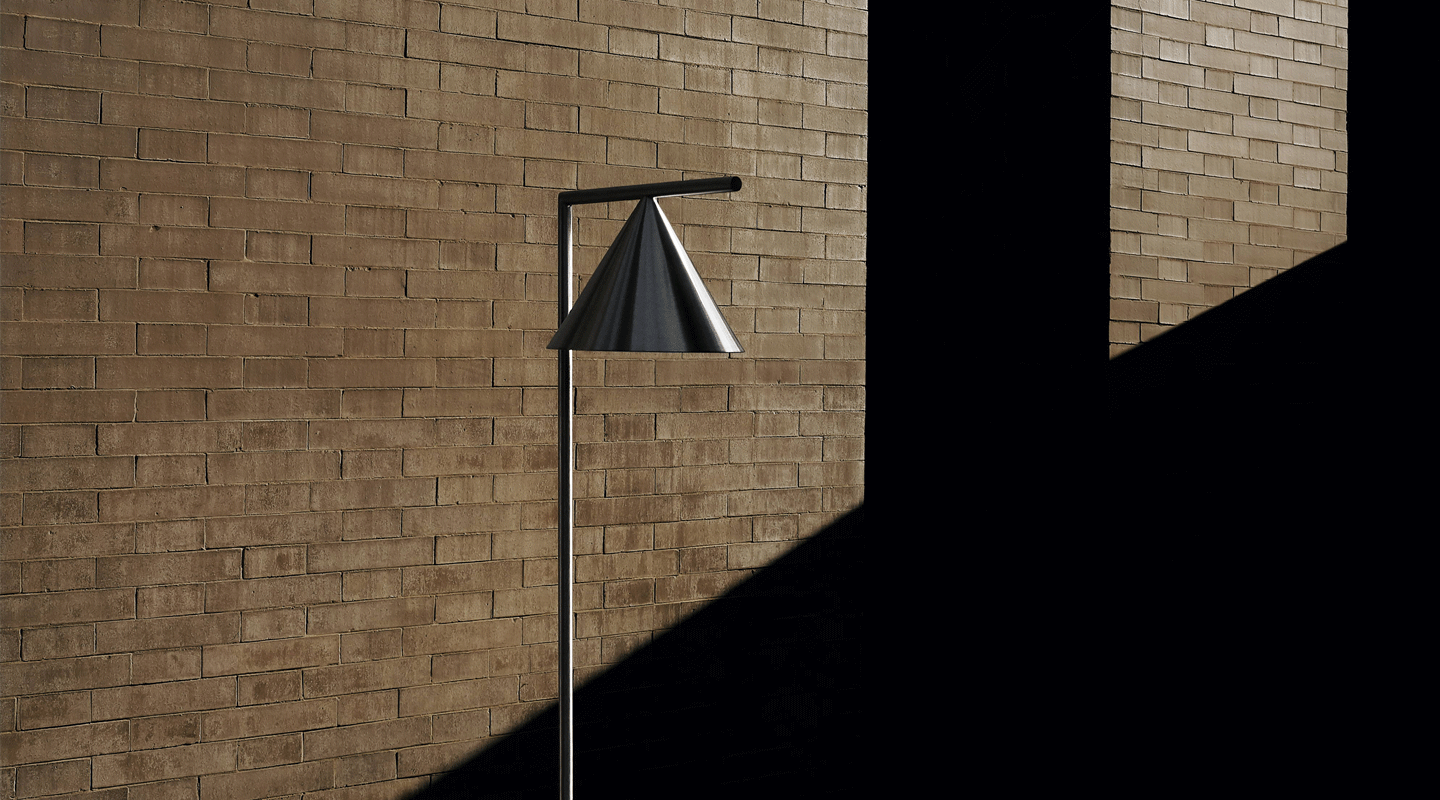 Captain Flint floor, the origin
I wanted to design a light that had a dual purpose. To be an uplighter illuminating the space with enough ambient lighting, while at the same time to be rotated and directed down; to become a dim companion for reading. The notion of balance is prominent in this fixture, a cone resting delicately on its point on a rotating horizontal metal rod. The base is in marble or stone, bringing an element of preciousness, stability and presence.
– Michael Anastassiades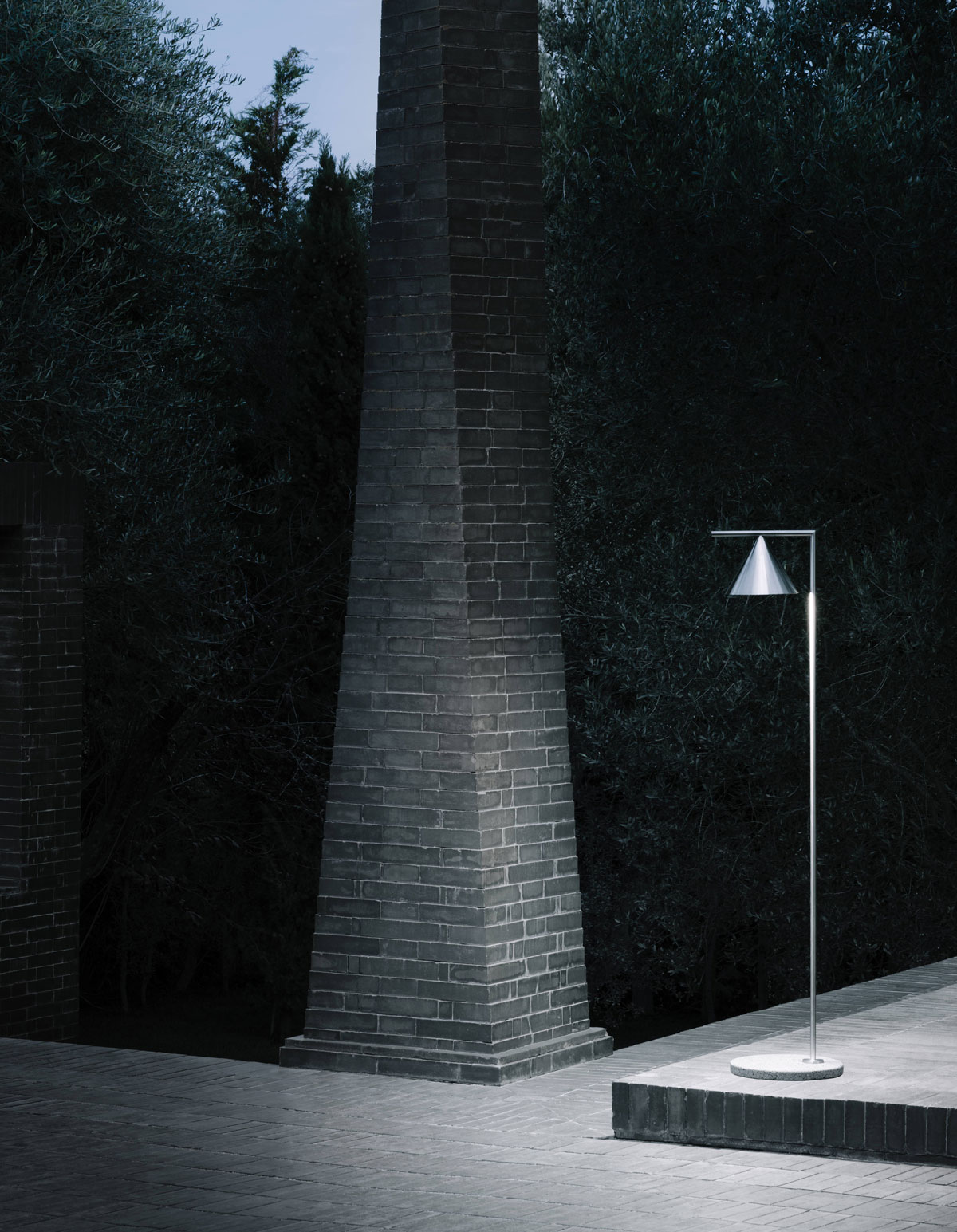 Direct or indirect light:
you choose.
The "invisible" system that maintains the equilibrium of the conical diffuser and the thin tubular structure also allows
the diffuser to be rotated into 8 different positions.
The lighting beam can be pointed downwards for direct light or against the wall for a smooth ambient halo.
Special outdoor protection IP65
The Captain Flint has been adapted with materials, finishes and technological waterproof engineering that meet
the requirements for outdoor lighting fixtures.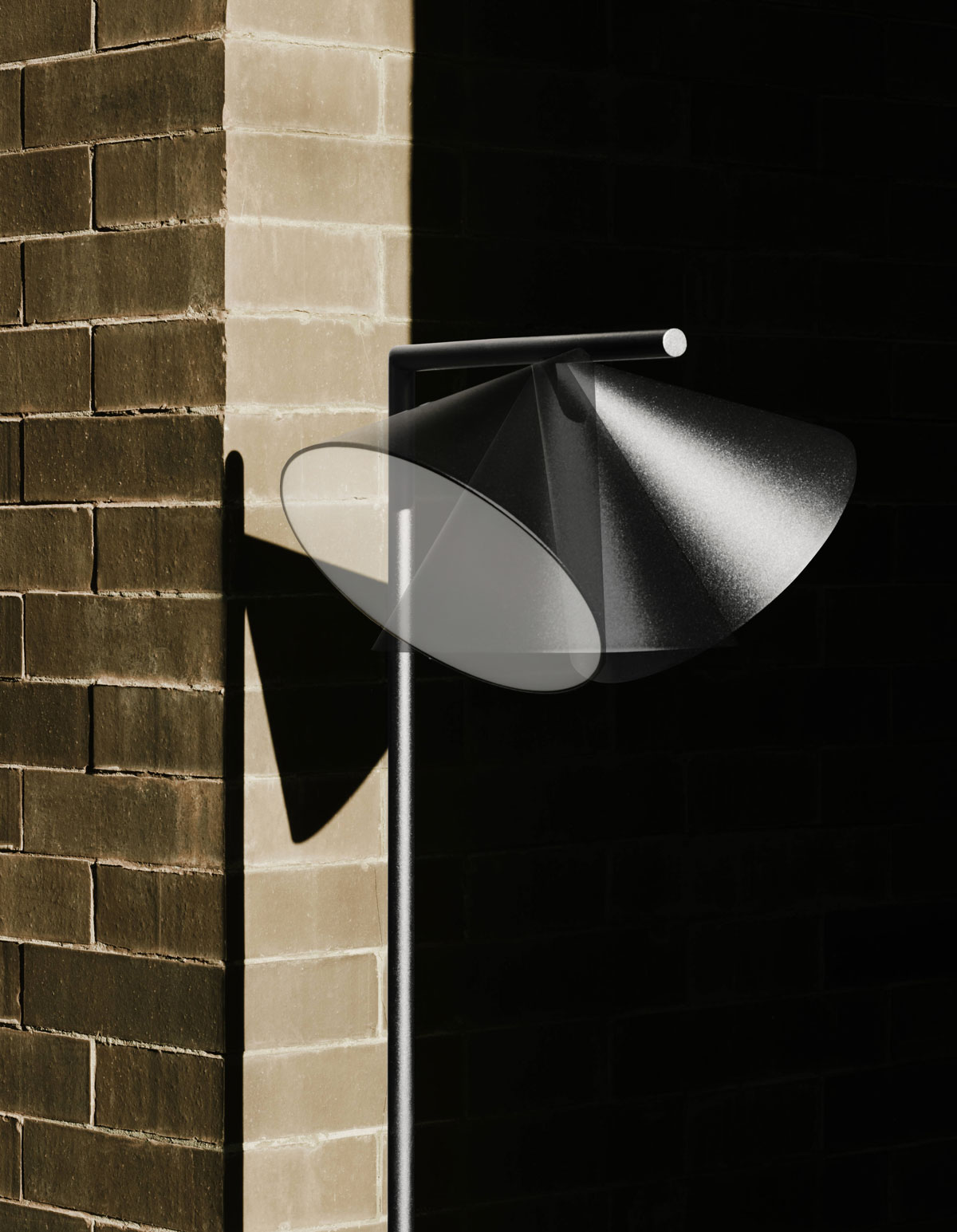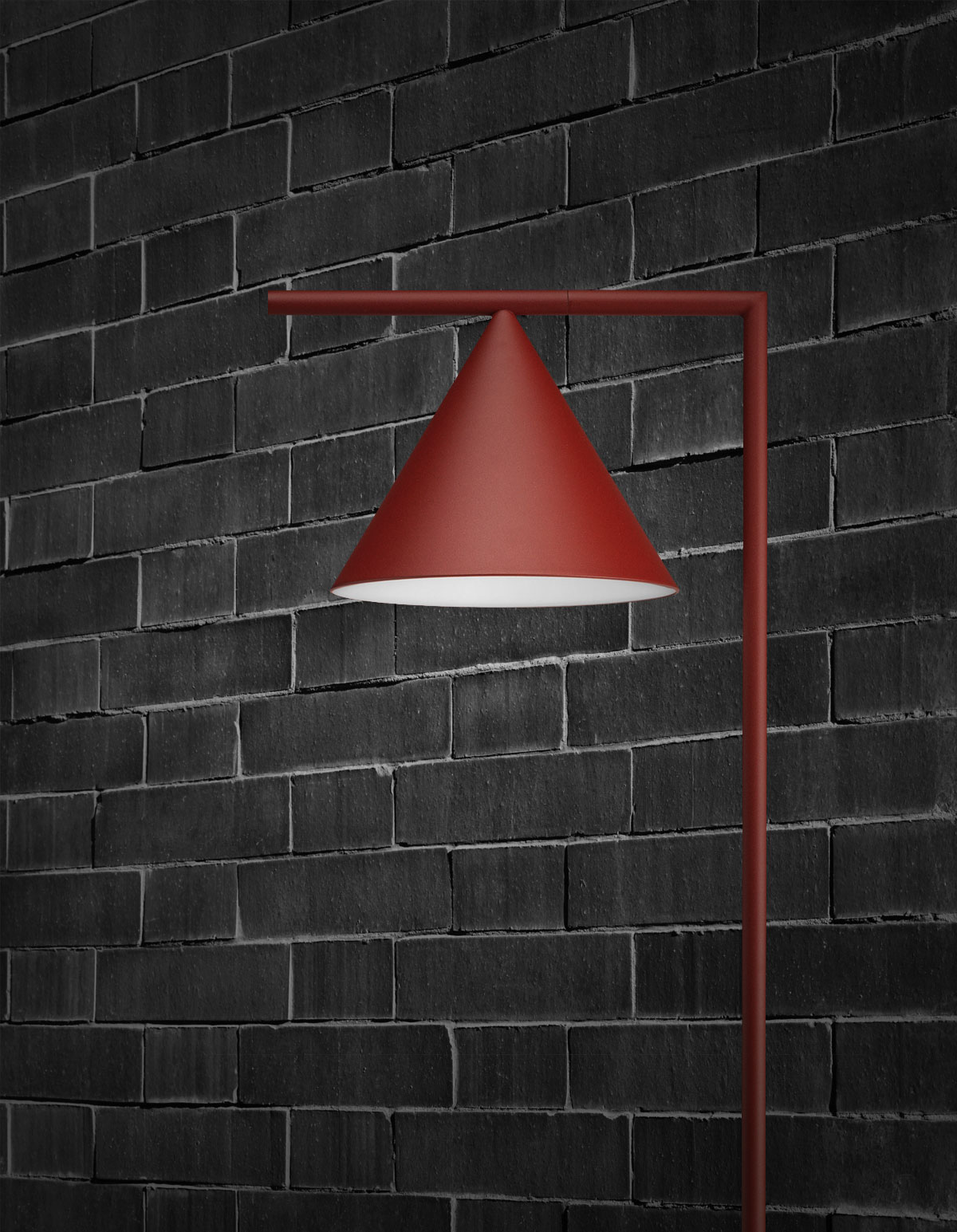 Natural integration
The unique base for the Captain Flint embodies an elegant natural design, in
harmony with the colours and textures of outdoor spaces.
The body and head of the lamp are available in five finishes, combined with just as many refined materials
for the base: Red burgundy with Black lava marble stone, Deep brown body with travertino imperiale stone,
Stainless steel body with occhio di pernice lava stone, Black body with black lava stone, Brass body with grey lava stone.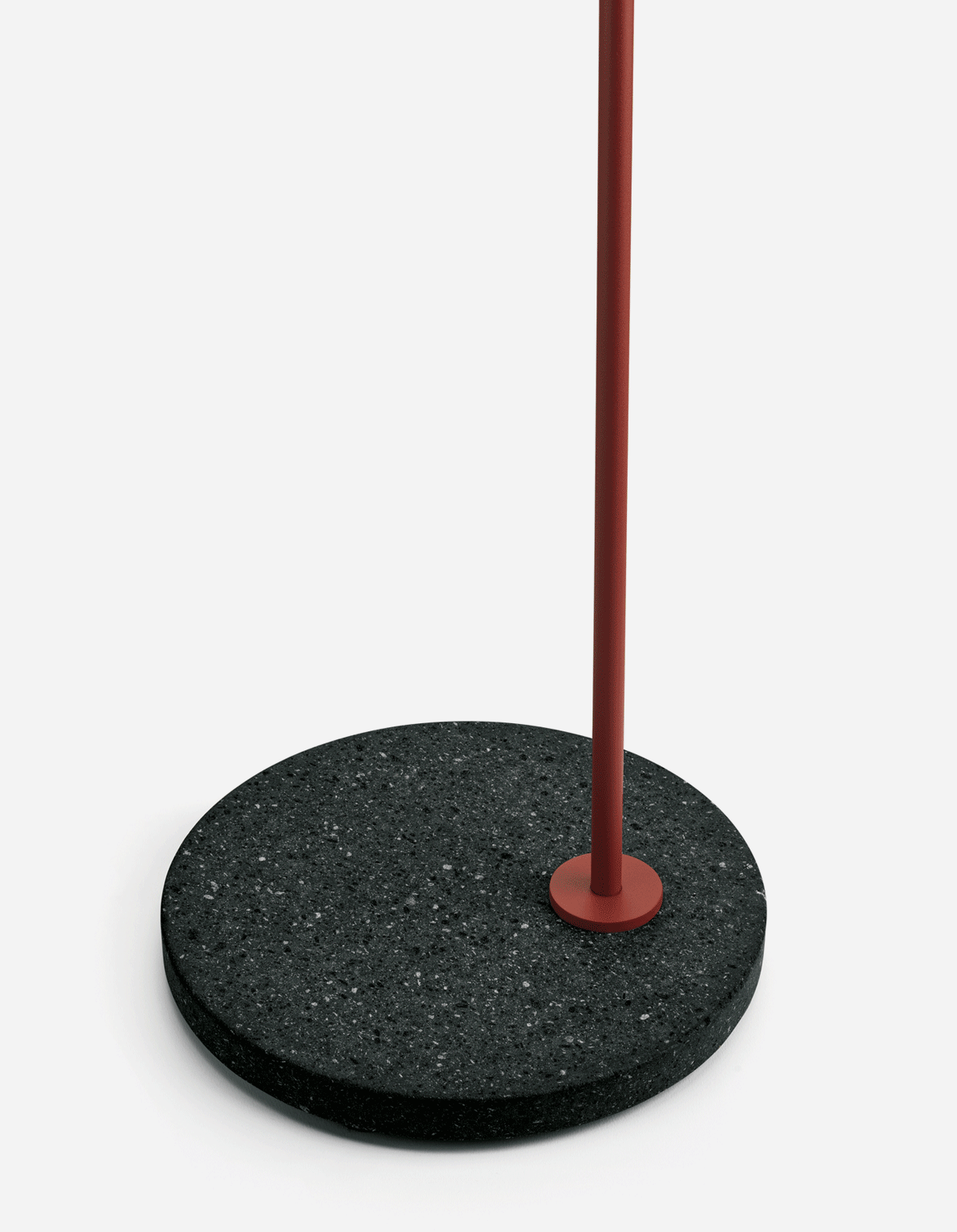 Captain Flint Outdoor