Hilton House is a 100 years old Victoria home in Toronto, Canada, which has been completely gutted to accommodate an open concept throughout the entire space.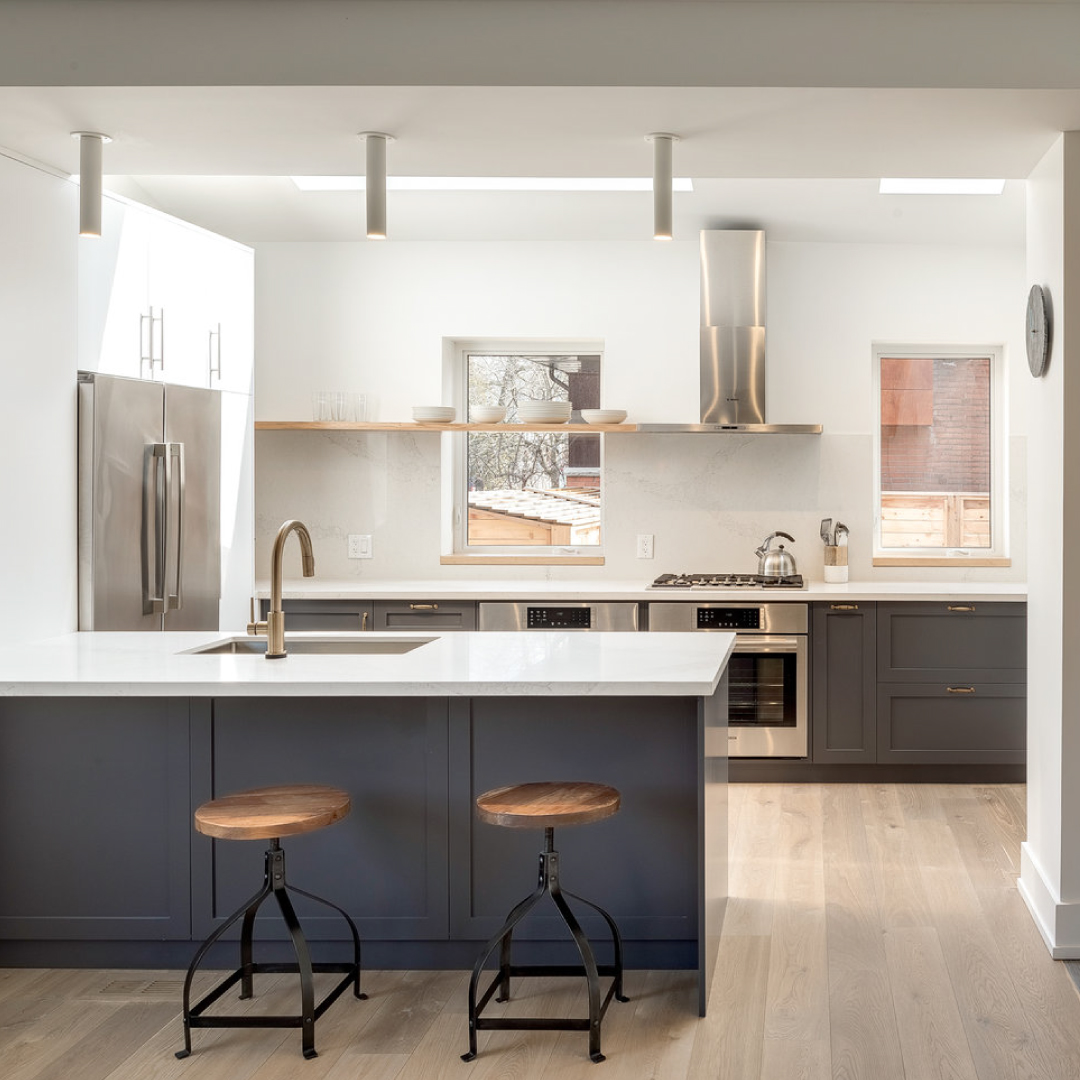 The light filled kitchen located at the back of the house hosts A-Tube, whose simple form and matte white finish perfectly complement the interior design concept.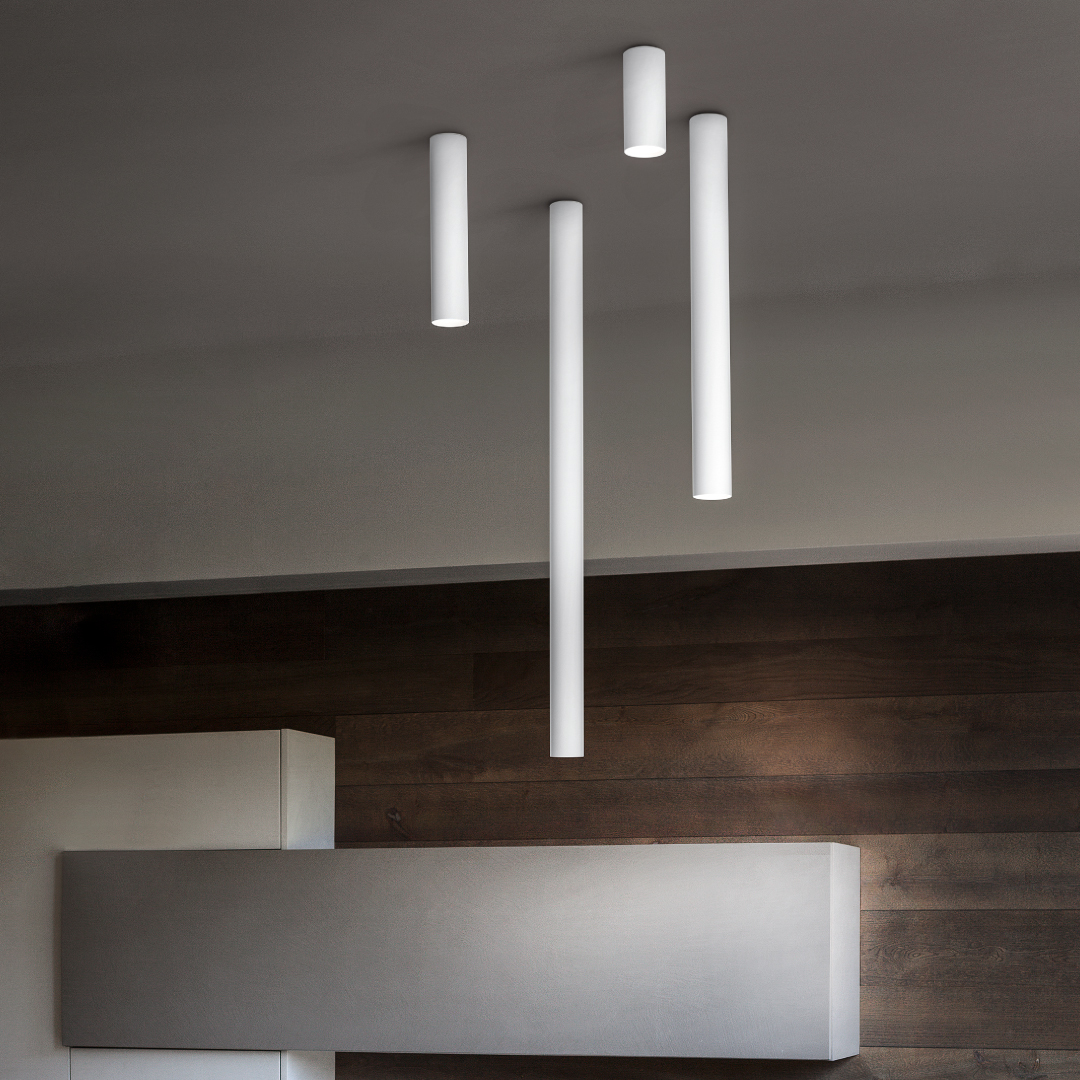 Tubular and slim, A-Tube ceiling lamp is a versatile aluminium element available in four sizes (14, 30, 60, 100 cm), and three finishes: matte white, matte black and bronze. A minimal yet solid lamp, its structure is designed to house a GU10 lamp that diffuses direct light.