In recent years we have really realized how much being outdoors can regenerate us and give us relief even in the most difficult moments. We spend more and more time outside, especially if we can do it on the terrace or in the garden of our house, where we feel at ease and protected. From breakfast to after-dinner, every moment is good to relax outdoors, fully enjoying our outdoor living, in quiet solitude or surrounded by people who make us feel good.
For this reason, architects and interior designers are increasingly attentive to the many tricks that can make an outdoor space as comfortable and elegant as a living room.
The design of the outdoor space is becoming more and more stimulating, focusing on all those details that meet the needs of those who live them every day.
Which will be the outdoor design trends for 2022?
The outdoor to live 24/7
In the outdoor space converge a dining area, a relaxation area for sunbathing or resting and a sitting area to drink an aperitif and have a chat. If during the day you take shelter in the shadow of a beach umbrella or a sunscreen, in the evening, after sunset, it's time to turn on the lights. Placing a lampshade next to the lounge area will allow you to stay on with your guests as long as you like.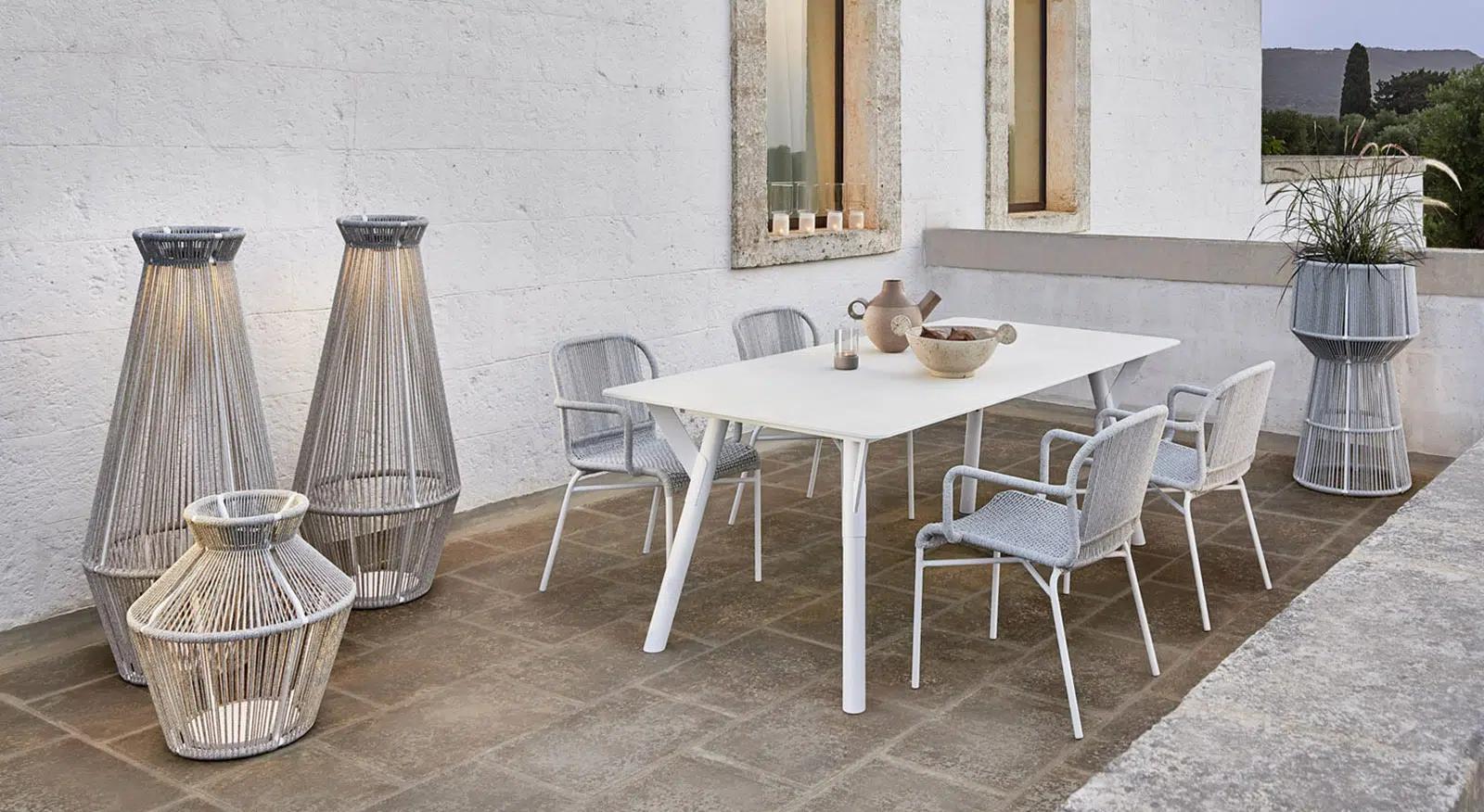 Light furnishings and redefined spaces
Lunch is over and the fresh air invites you to lie down in the sun on your sunbed for a sweet moment of relaxation. If they are light and can be easily moved, such as Bahia sunbeds, stacking and sheltering them to free up space in preparation of the arrival of your guests for dinner will be a simple and quick operation.
Staying outdoors for a long time also means knowing how to redefine the available space so that it can adapt to take in different activities. The choice of modular sofas, to be reorganized if necessary, or of a daybed with wheels may be winning.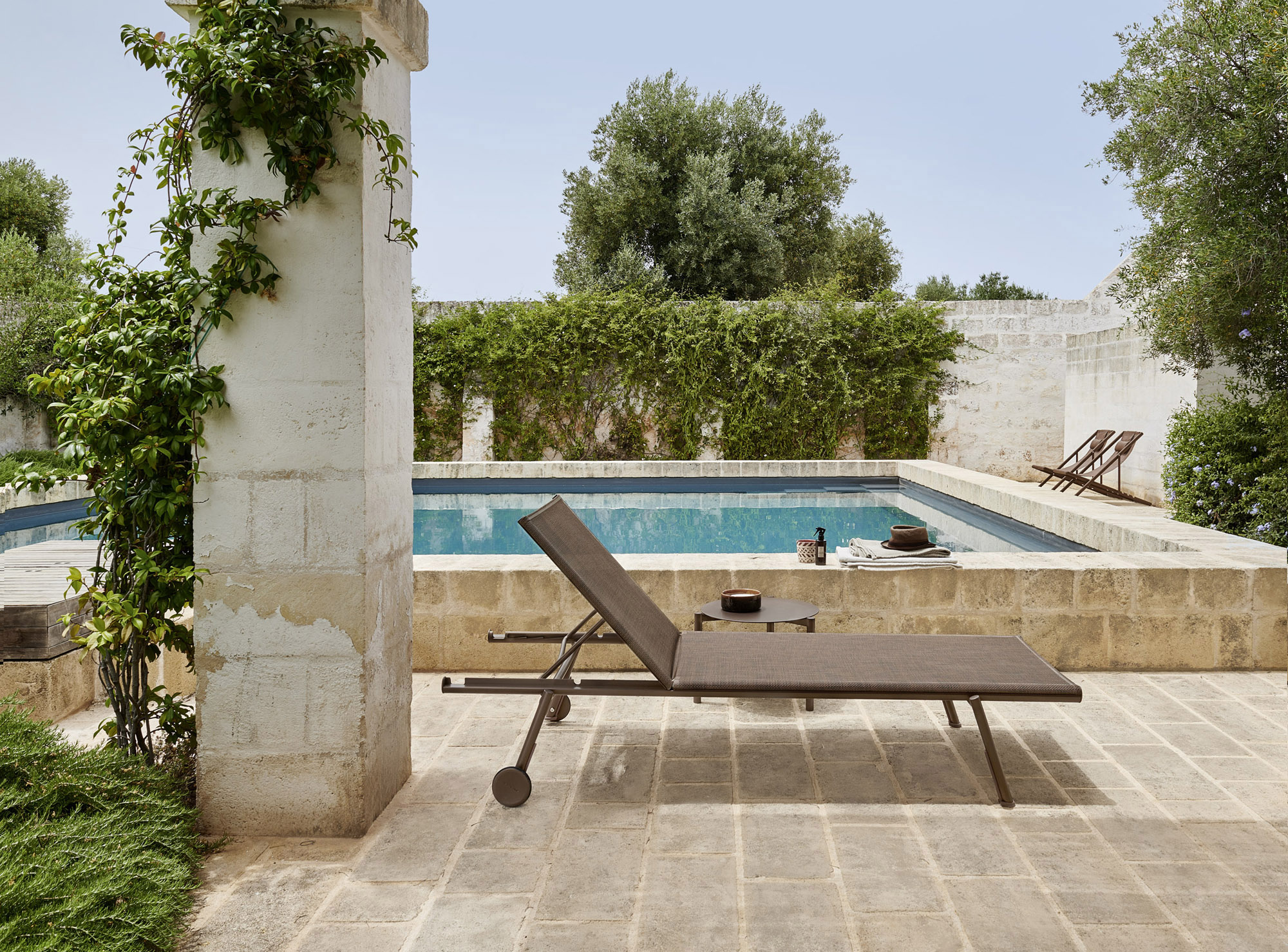 Green goes well with everythink
In addition to the Very Peri, elected by Pantone Color of the Year 2022, green will play the lord and master. In any shade, green is confirmed as a relaxing and fresh color, capable of infusing tranquility. It is the color that best represents nature and allows, for this reason, to create harmony and pleasant dialogues between the furnishings and the environment that surrounds them.
Our wide range of fabrics includes different options from lime color to sage. Do you want to know which is our favorite? Click here.
Cosy and relaxing curves
A curved shape is perceived on an unconscious level as cosy and safe. Wrapped in the warm embrace of an armchair with a backrest with soft lines and ergonomic design like that of Emma Cross we feel sheltered and we can immediately give ourselves up to relaxation.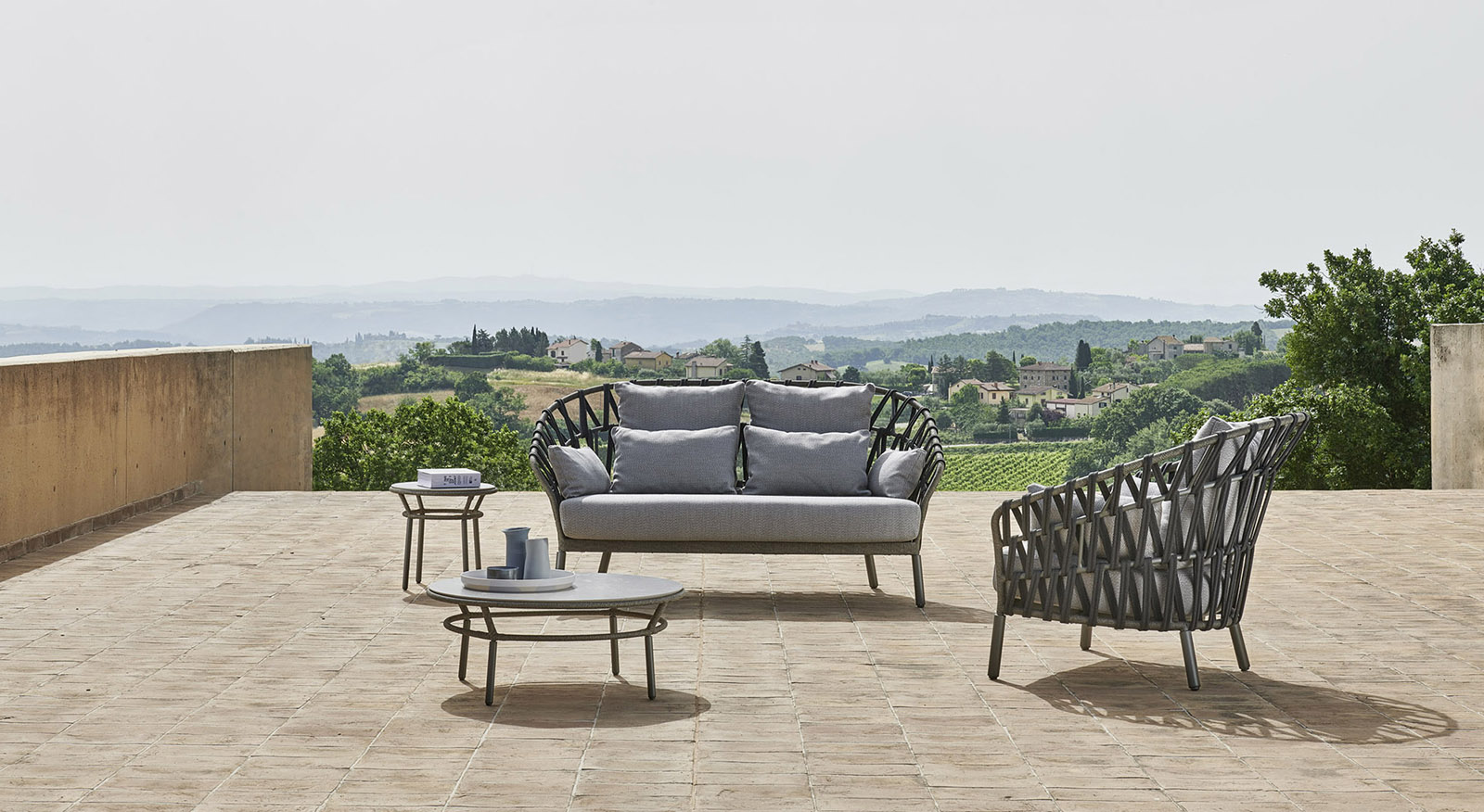 The garden in pot
The pandemic has pushed many people to become passionate about gardening, a perfect excuse to be outside and connect even more deeply with nature.
Those who do not have a lawn can surround themselves with potted plants to plunge their outdoor space in the green. How to integrate them to the best? With a flowerpot made with the same type of weave that characterizes the seats.