Duell Wall is a decorative wall luminaire perfect for bringing a quiet ambience to a space. Duell's design creates a wide fan of up and down light on the wall drawing interesting line patterns, contrasting the soft, organic shape. The double-walled housing, giving you the option of choosing two colors, accentuates the duality of the luminaire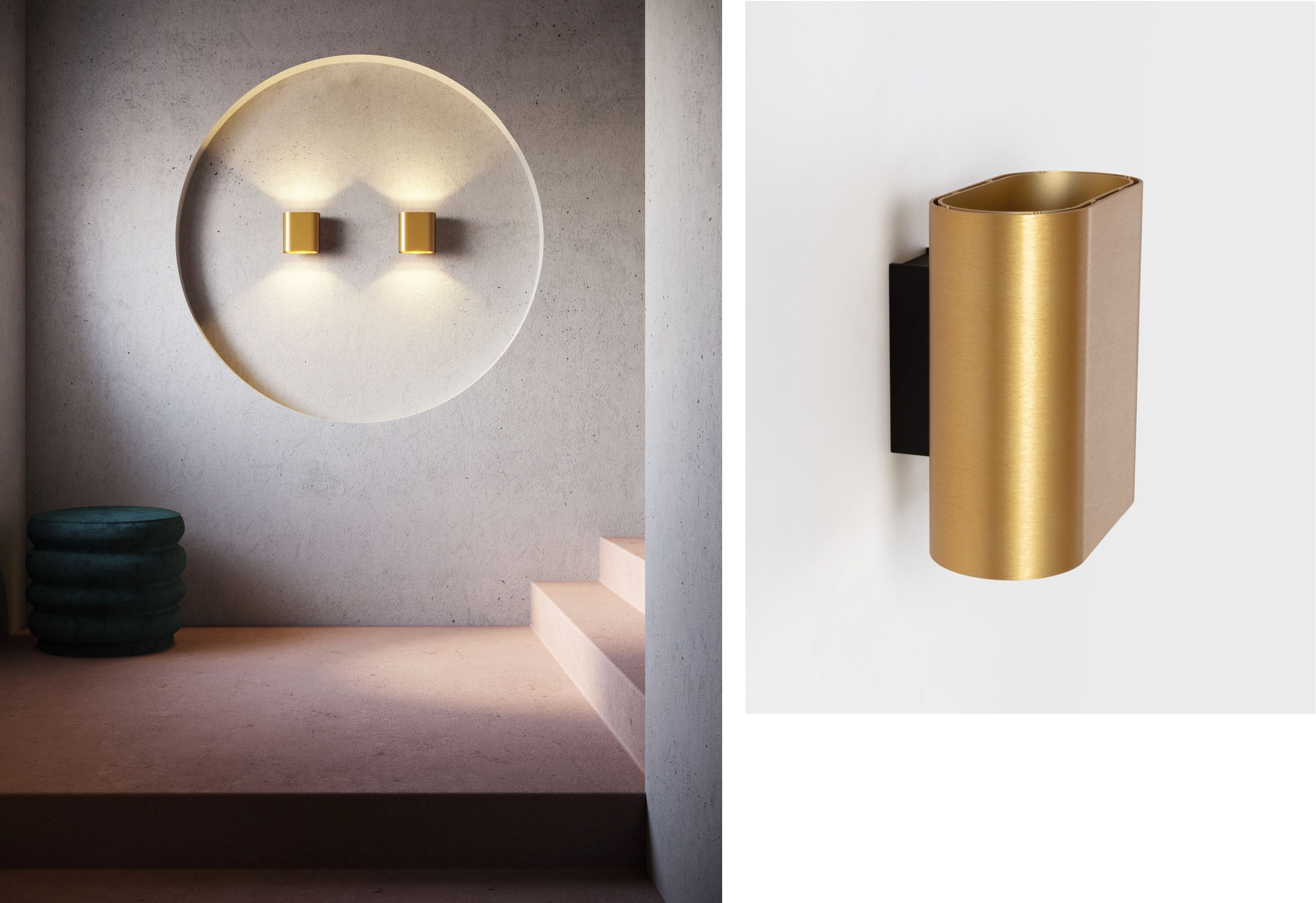 Anodized colors and splendid light effect
Duell will never go unnoticed. Make it even more visible with a flavorful range of anodized colors. In any of its color choices, it will effortlessly give an architectural, high-end touch to your expression. Duell is also a breeze to match with other like-colors families such as Trapz and Minude everywhere.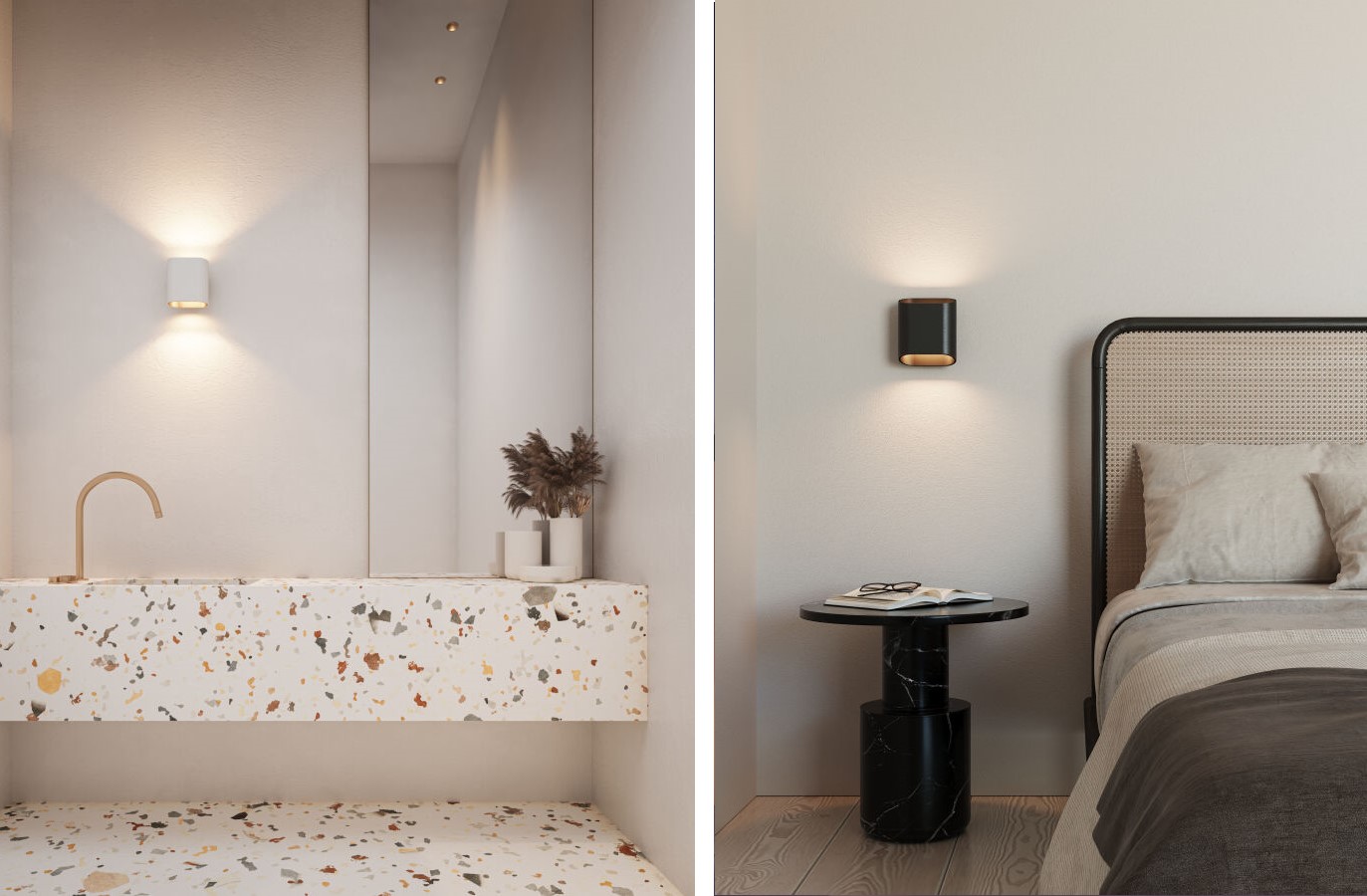 Connect indoors and outdoors
With its perfectly fitted glazing on top and bottom, Duell feels right at home in damp environments. The damp-rated version allows you to achieve complete continuity, right through to the bathroom or terrace. A choice of several dimming protocols is also available.