"Koiné in ancient Greek means <<common language>>.

For us design means finding a timeless and borderless alphabet, detached from the personal style or taste. Our goal is to provide products that speak to every mankind in the world. We are driven and inspired by performance, ergonomics and functionality, like a beautiful sailing boat that is designed to suit the flow of the water and wind and as a result is beautiful.(...)

Our vision is to create a family of products that can cover the widest possible range of environments and configurations, improve people lives and use less energy."


Mandalaki Studio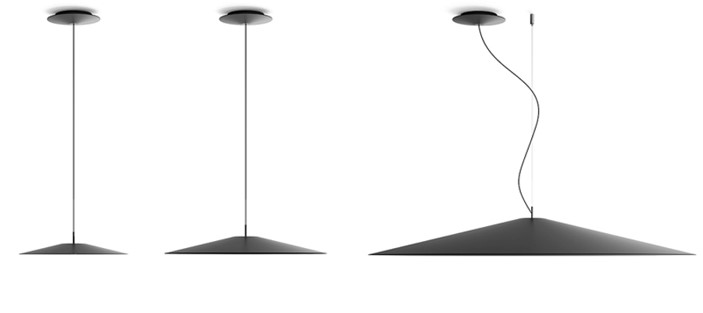 Elegance and purity of style characterise this set of suspension lamps named Koinè, referring to its shape which offers such extreme versatility. The real heart of the project lies, however, not in the product design but in the lighting mechanism inside. This is where Koinè's great innovation lies. A specifically created mineral lens has in fact been applied to the light source. The beam of light transmitted through the lens appears homogeneous and clear, a wide cone of light with clearly defined edges.
A perfect alchemy between technology, formal purity and elegance for new light scenarios.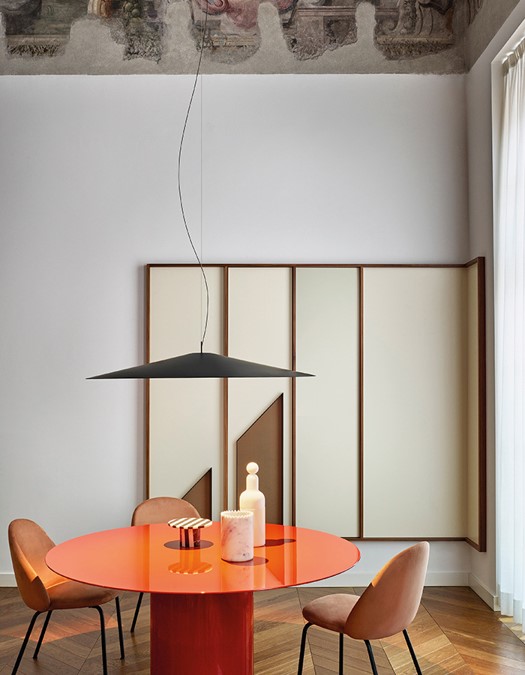 A MINERAL HEART FOR A NEW LUMINOUS EFFECT
The core of the project is still the light source, to which to apply a custom-designed mineral lens. The beam of light conveyed by the lens is homogeneous and clean, a cone of light that is wide yet at the same time has clear contours. The borderline between light and shadow becomes precise, without mingling. Thanks to careful orientation of the light, Koinè never causes glare and thus ensures total luminous comfort.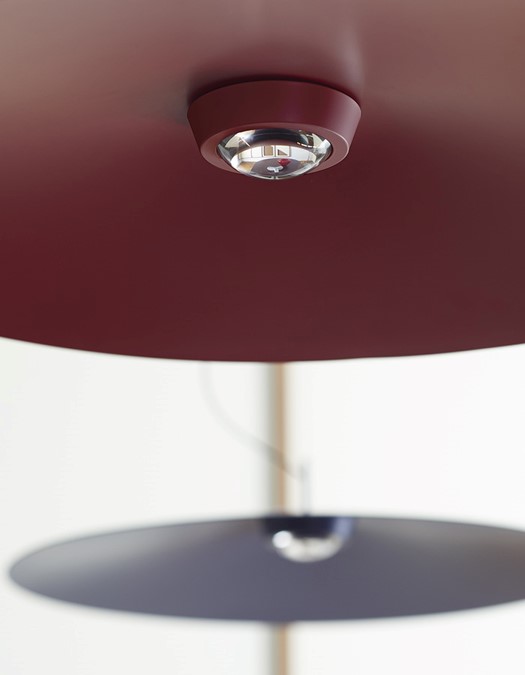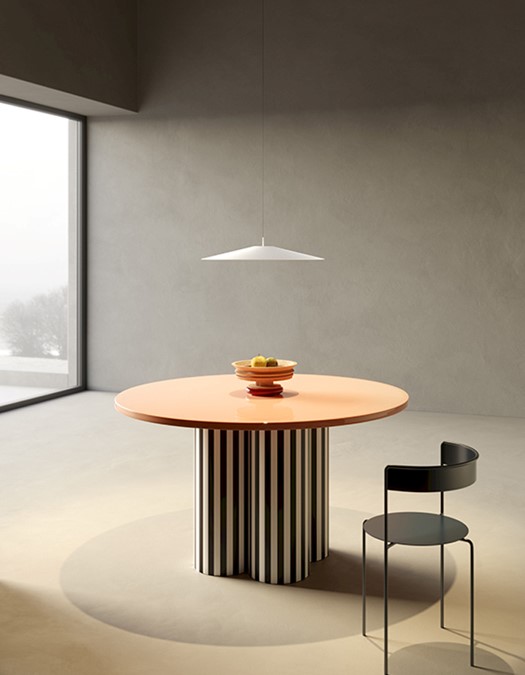 GEOMETRIES AND COLORS
The reflector is a cap with a mainly decorative role. The geometry of the ceiling
plate echoes that of the diffuser. Koinè comes in three sizes (37, 55 and 110 cm in diameter) and the height of the unit is always limited.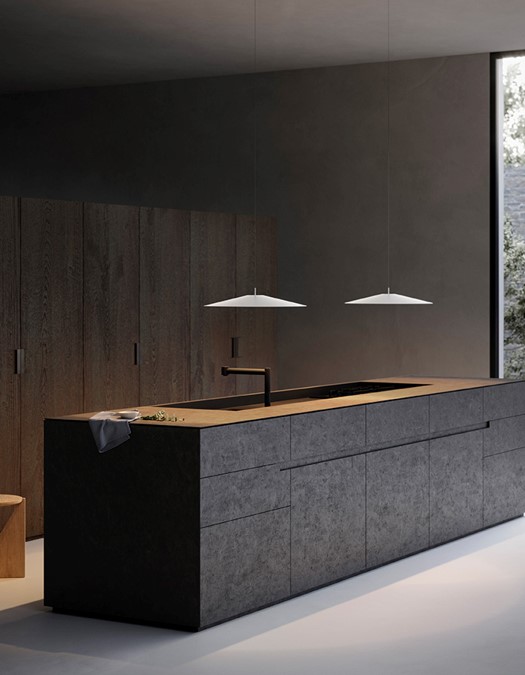 Koinè is presented in black, white, red, blue for each version.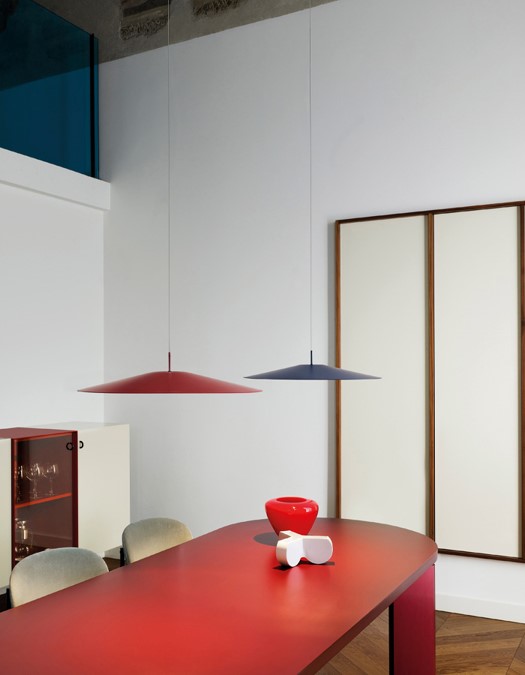 ACOUSTIC COMFORT
Alongside high technological and luminous performance, Koinè offers a sound-absorbing version and adds another innovative feature. The reflector becomes a cap in 60% recycled felt, an effective aesthetic touch that permits improvement of acoustic comfort in spaces, reducing reverberation and propagation of sound waves. This version is available in two sizes: 110 cm or 86 cm.