Cattelan Italia's vision of interior design is constantly evolving, hence we present Atrium, the new
disruptive dining table, available with wood or ceramic top. Through this new design piece and
its strong sculptural look, the Brand gives rise to a new and spectacular family of tables.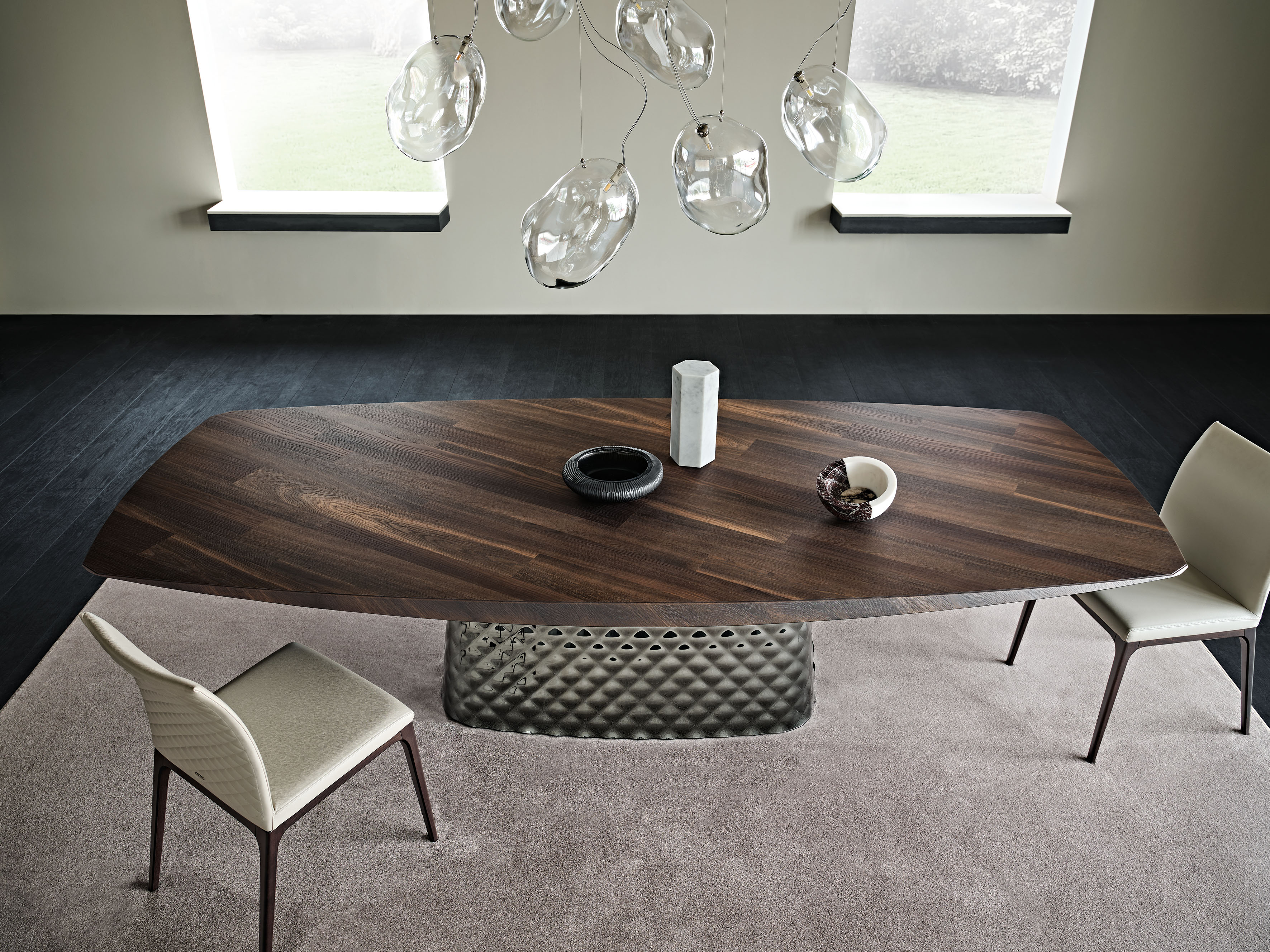 The central base is what makes Atrium a unique and precious model: consists of two finely worked
crystal plates. The couture mirrored glass is shaped with an unprecedented technique that gives
the surface a three-dimensional effect like quilting on fabric. This material creates a play of soft
reflections, in which the surrounding objects and light sources reverberate.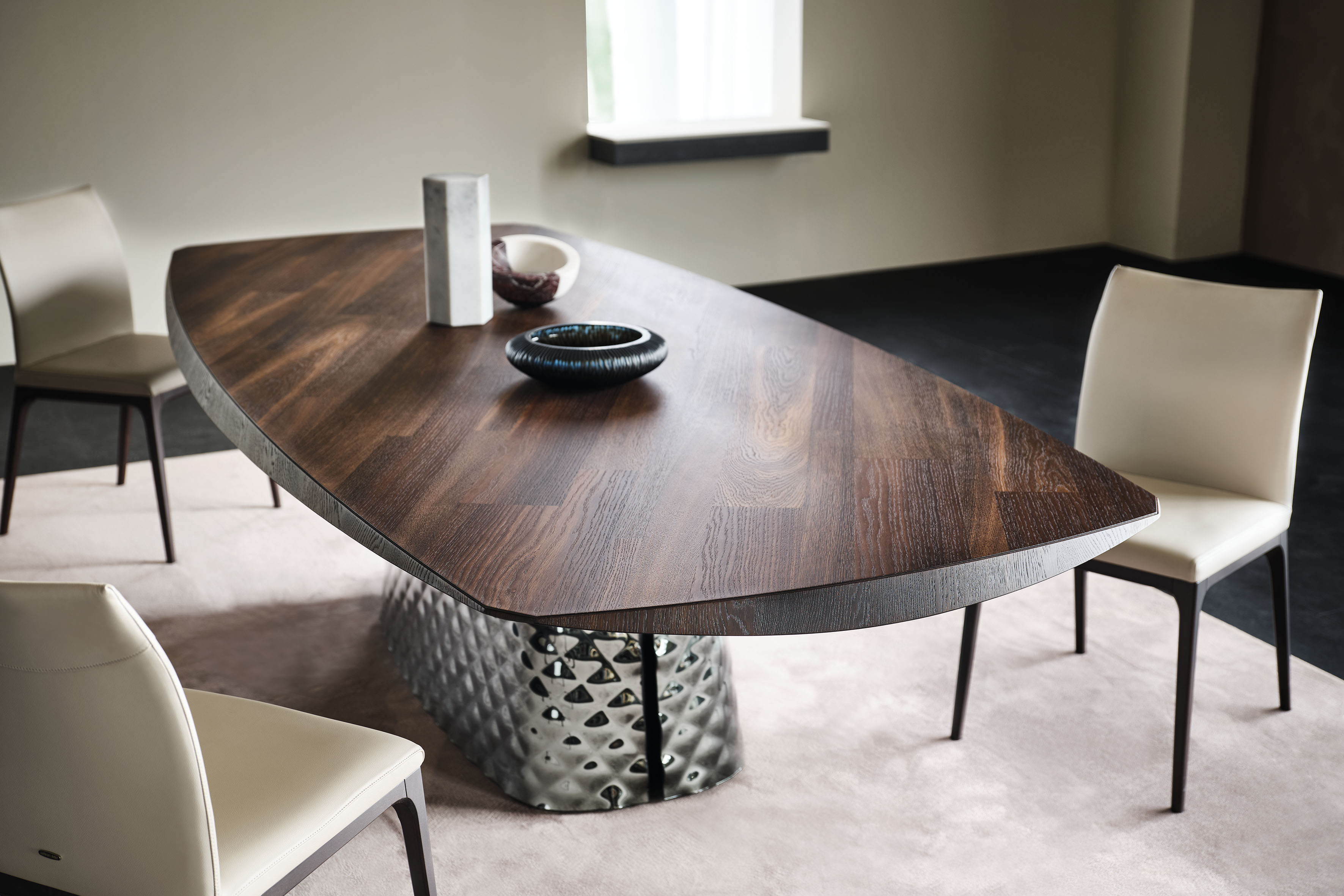 Once again, the main piece in the living area is Cattelan Italia's table, an audacious yet elegant
design, which is not afraid of attracting attention to itself. In this way, around the dining table a
complete offer of refined furnishings devoted to comfort takes place.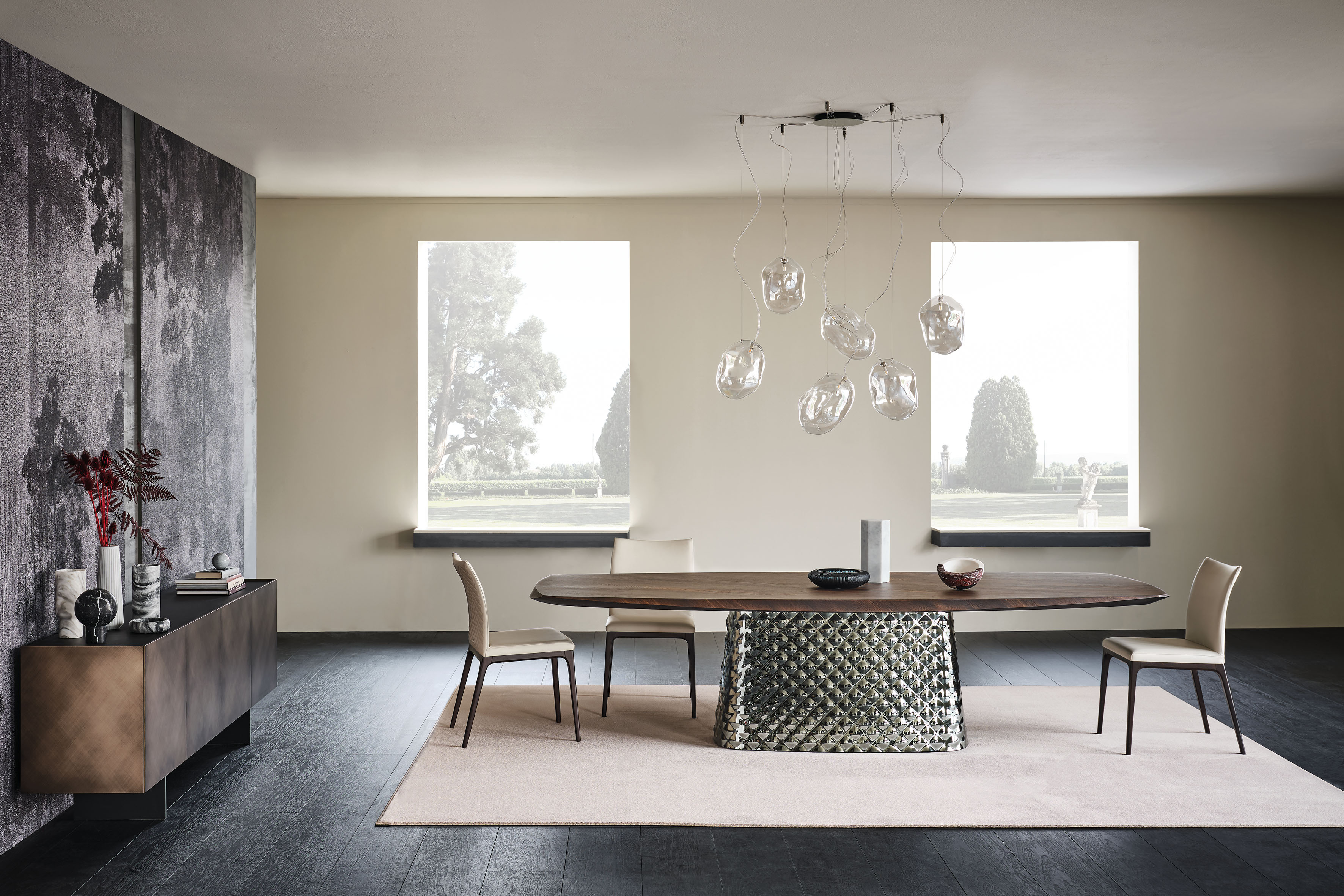 The models
The Atrium family consists of the Atrium Wood model, with several shapes and wood essences available, and of two
models with ceramic top: Atrium Keramik and Atrium Keramik Premium, the latter is framed by a rounded lower
edge with handmade Brushed finish. The family is completed by the Round versions, with top in both wood and
ceramic, also available with the scenic Premium edge or with the hybrid Ker-Wood top.
Last but not least is the Atrium Keramik Console, with a fascinating top to be chosen among numerous
nuances of Marmi ceramic.