Unconventional
inspirations.
Colour and asymmetry for table tops in unique shapes
that flaunt all the rules, except those dictated by the creative flair of Paola Navone.
Vibrant coloured stone. Texture that embodies the craftsmanship
and singularity of each piece. Brilliant white for statue marble
run through with natural veining.
The structure in teak brings alive this perfect combination
where material is equilibrium of form
and creates long-lasting beauty.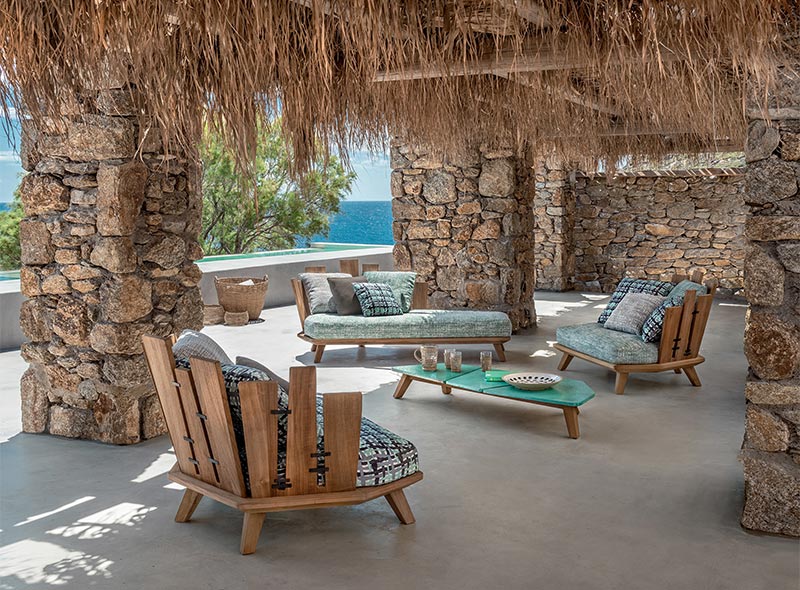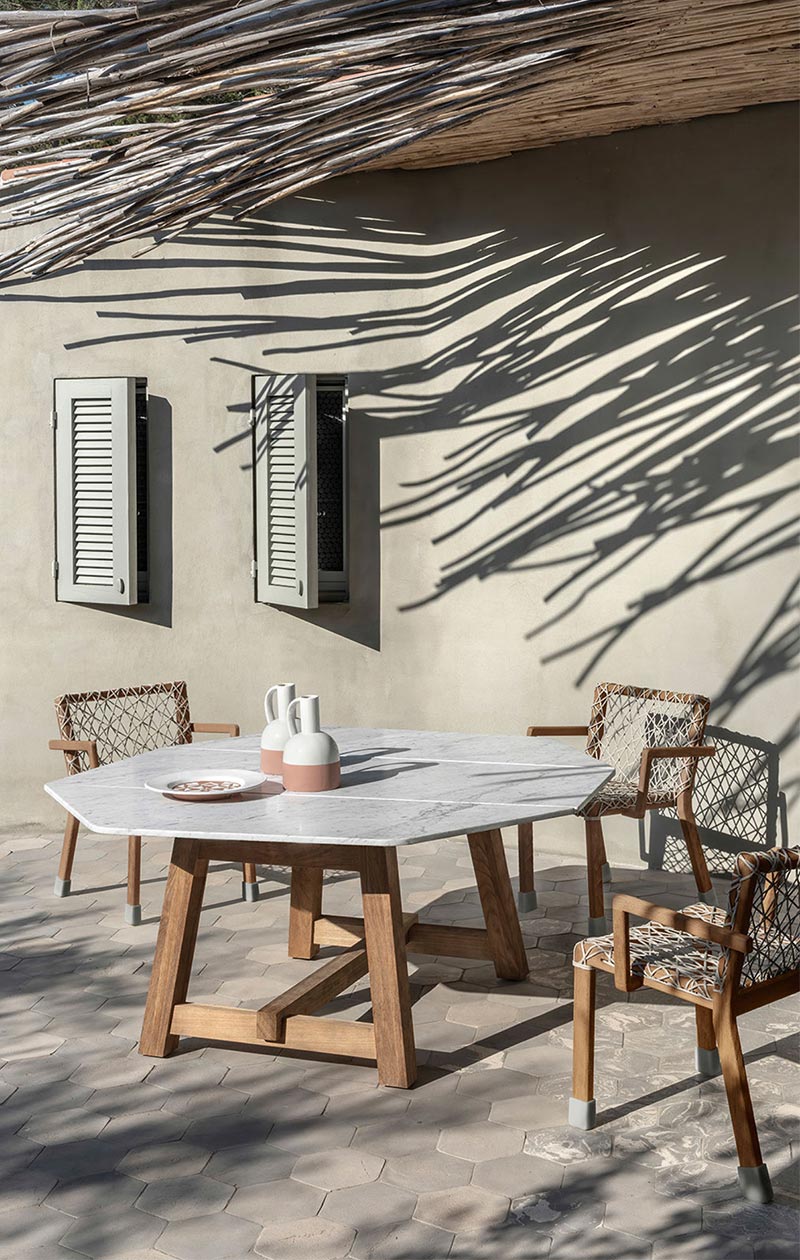 Chairs woven
like shrubs follow
the logical rationale
of ergonomics.
Rafael small armchair is eclectic
and welcoming. A unique piece
that goes quite naturally
with the asymmetry of the tables.
Its sturdy structure in brushed teak
is lightened by an interweaving
of solids and voids.
Polyethylene feet cups add a touch
of pop. An ode to the natural world
of contemporary design.
Check out
new Rafael dining set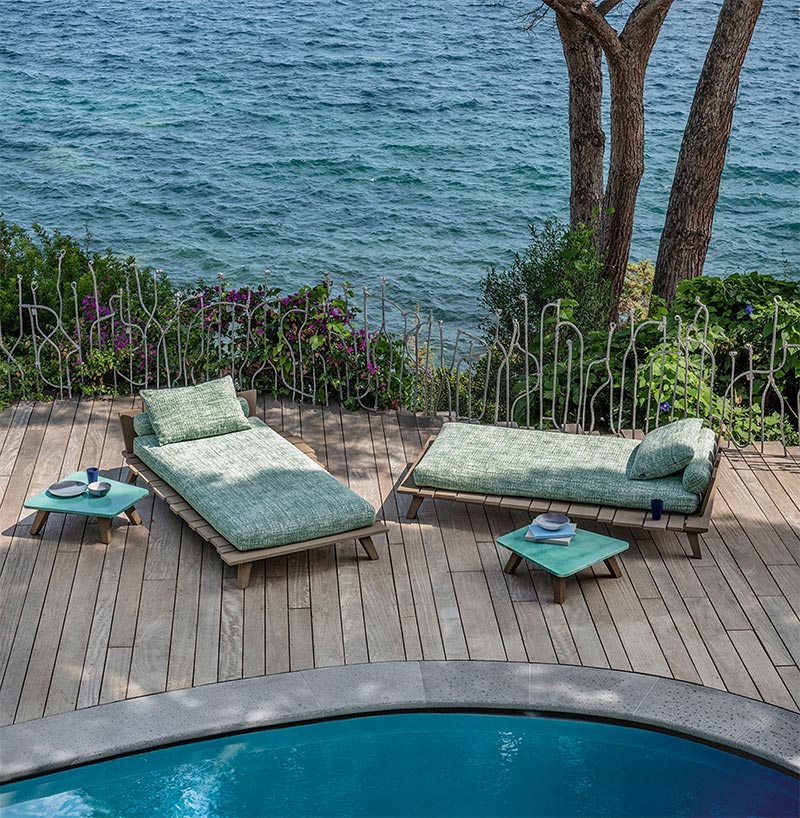 Cocoon effect.
Lounge and sunbeds are pure relaxation.
Multicoloured pattern for the many cosy cushions.
Structures that borrow their shapes from nature. Noble teak gets a new
brushed finish that enhances its solid essence, while the burnished
steel bracket details make its design unique and particular.
Special furnishing elements, for enjoying unique moments
in the open air.
Alfresco Lounge Experience