Autumn in outdoor.
The mild autumn sun, the clear sky, a moment of freedom.
The teak wood draws soft curves that have a convivial flavor.
The armchairs welcome the body for pleasant family moments.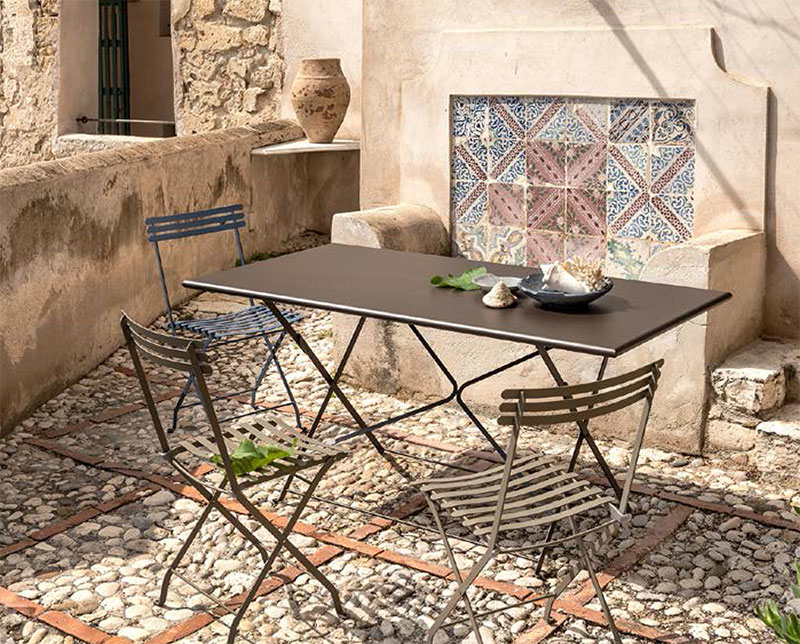 Nature is at the table.
Thirteen tones ranging from warm Mediterranean nuances.
The shades of green, red, blue color tables and chairs.
A collection that is a passepartout for furnishing the contemporary outdoor.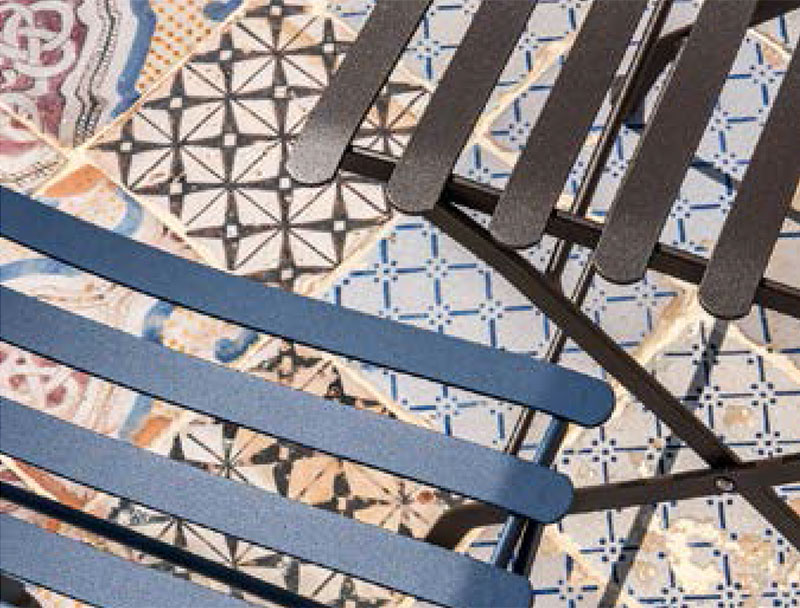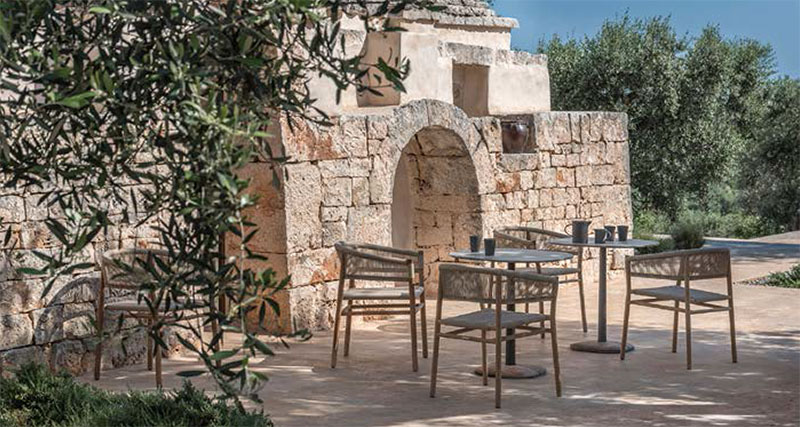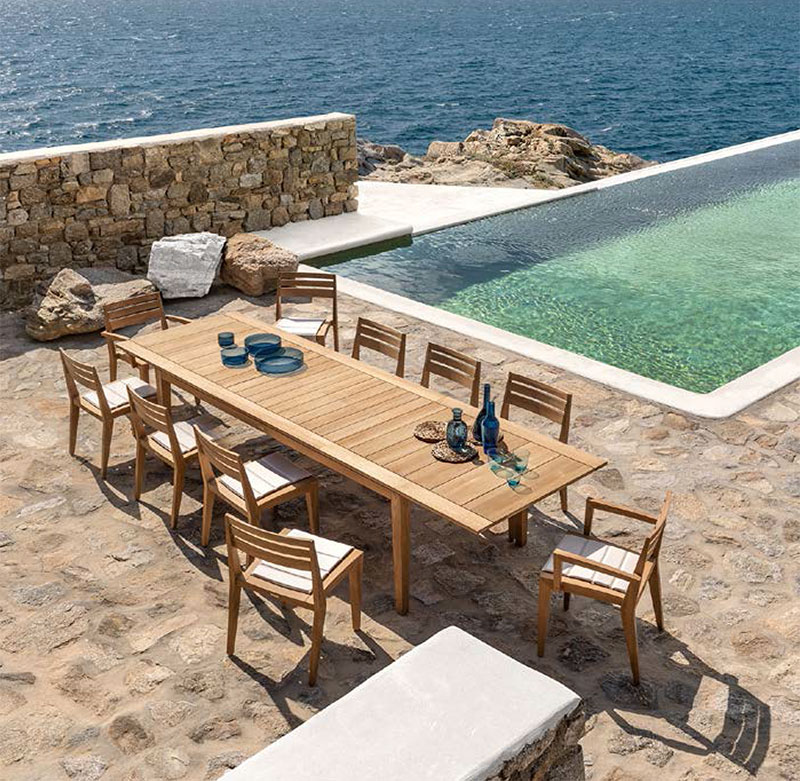 Enjoy or Ribot, to each his own.
Many dimensions, creative, fun, unusual. The Enjoy table embodies a conviviality of the smart
soul, with its essential features that combine the ceramic stone tops with the warmth of the
teak base. A solution that becomes perfect in any dining situation.
Ribot has a rational character and a warm soul. Teak is the absolute protagonist. An extendable
table to furnish large spaces to live in the mild autumn days.