Modular is bringing you fresh love of light. You, who appreciates minimalistic architectural
lighting with a bit of stylish extra. Let yourself be seduced by Thimble and Minude and get
to know two of our new and excited product families. That's right. They're excited to meet you.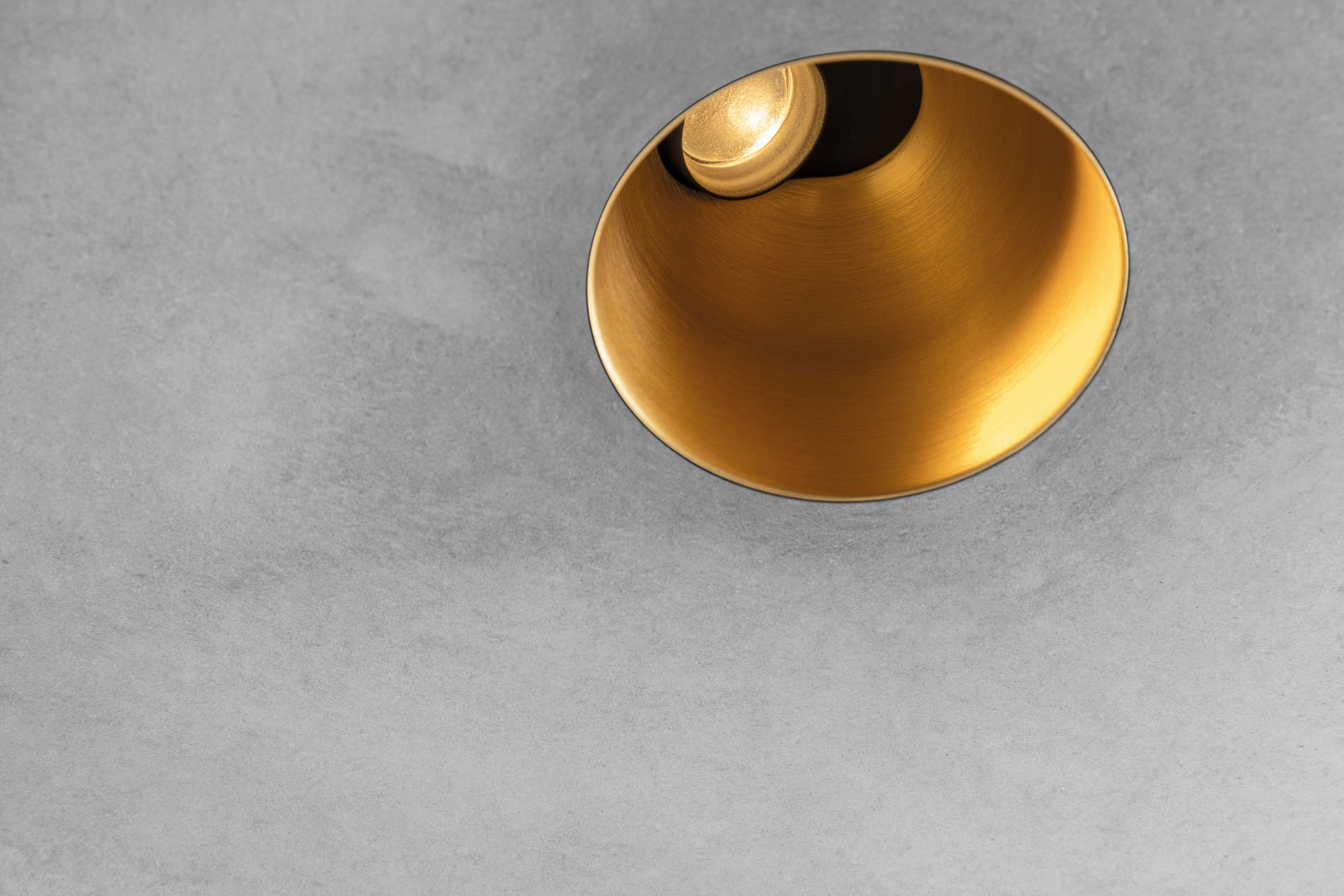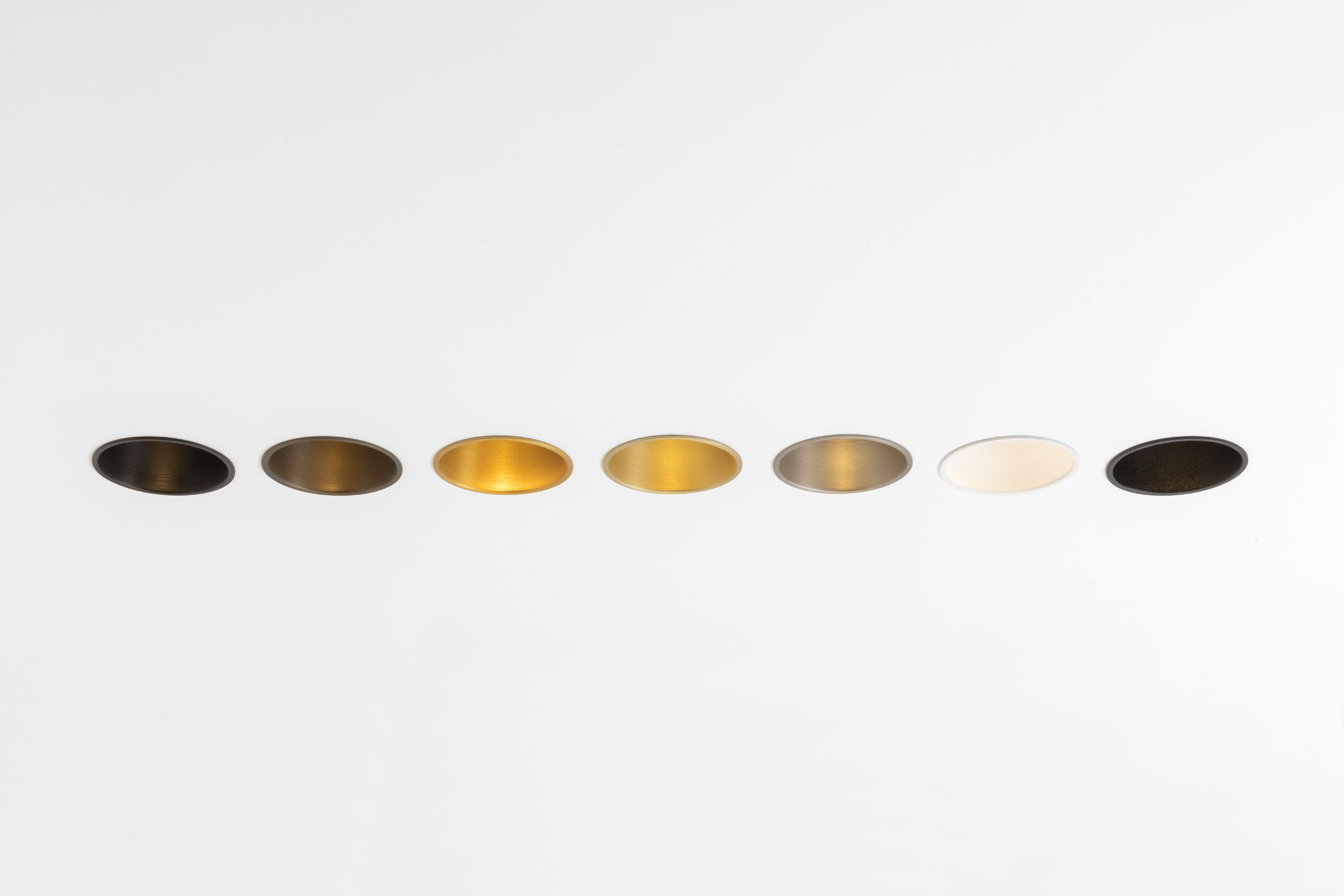 Thimble: Discreet, curvy & colourful
Wearing nothing but bare essentials, pure sophistication and a bit of pleasure within,
Thimble isn't just a pretty fixture. Whether it's with a trim or trimless application, expect a
high-quality lens underneath that curvy shape and a cleverly designed deep-recessed LED
light.
Tasteful applications and helpful accessories make Thimble incredibly versatile. Its leaf-
spring installation makes it fit almost anywhere. A reinforcing conbox for
new or renovation projects, with plastered or exposed concrete ceilings. A recessed ring for a
completely trimless edge. And, to add a bit of flavour to discreet expressions and enhance
the atmosphere, Thimble's long list of rich colours says: mais oui.
Minude: bare and minimalistic, it's all in the twist
Here we have Minude, the high-end luminaire that erupted from minimalistic inspiration.
Small, simple, elusive and flexible. Be among the light trailblazers and let this magnificently
miniature design work in various types of installation. In all kinds of ways. All kinds of
elegant. Semi-recessed on the wall or ceiling, as a standalone or as part of our newest
Pista track rail as a 48V track spot. A handsome cylindrical shape, a curved inner side and
an intriguing deep-recessed, glare-free light source. Minude is on the daring edge of
revealing.
Designers can further exploit their imagination with Minude because of its frankly yogic
flexibility. Thanks to it, a beautifully concentrated light circle can be pointed just about
anywhere. Turned 360º. Tilted at a 90º angle, at a parallel position to the ceiling or to the
wall. This epic adjustability is an open invitation for artistic expressions.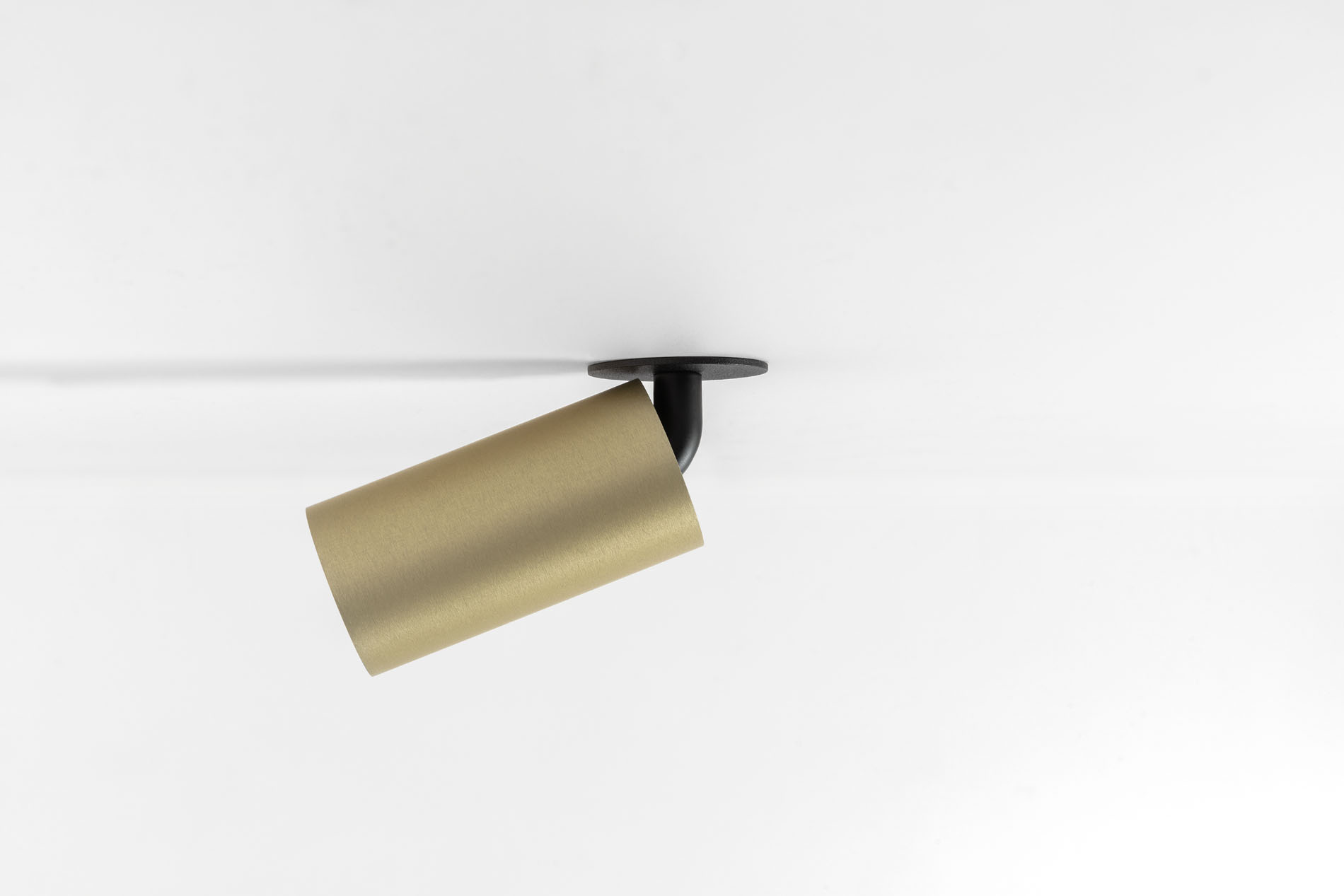 Individual personalities, shared qualities
Thimble and Minude define themselves with their own individuality and yet, are united in
more ways than one. Let your imagination flow with the use of colour. Use the soft, warm
glow emanating from sophisticated, anodized colours and a mysterious deep-set light
source to add a bit of drama and expression to any high-end residential and hospitality
setting.
Thimble and Minude's lens technology is another impressive common trait. The durable,
high-quality glass lens will stay white and radiant over time and translate the cutting-edge
LED light with due diligence. A state-of-the-art optical system that guards the lens from
dust and harmful substances.
So, sophisticate your lighting plans with Thimble. Its presence may be reserved, but
Thimble's light says everything. Or add a twist of intrigue to your lighting installation with
Minude. The extreme adjustability of this cutting-edge miniature design will leave a big
impression.