Textural surfaces and captivating nuances for cover-oriented interiors
Stone-effect porcelain tiles conquer spaces with elegance and versatility, prompting interior designers, architects, and even householders to evaluate this trend with great attention.
Choosing colours for the floors and walls of our homes often requires thoughtful consideration, based on the right balance between what we like and what will work for our places in the long term.
So, where to start? It certainly depends on our preferences in terms of style, without neglecting functionality and practicality, which are essential requirements for a home that is beautiful to look at - but above all to live in!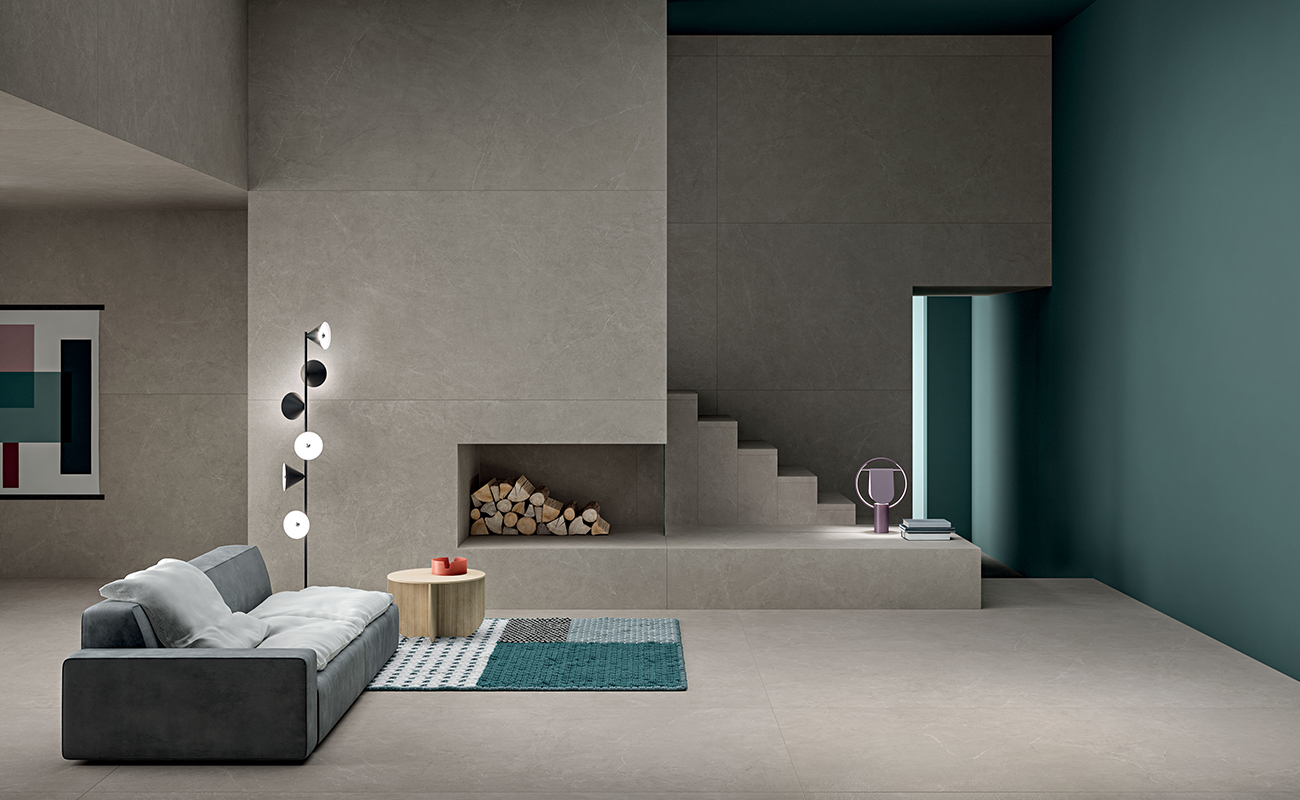 Stone-effect porcelain tiles are precisely one of the most versatile and advantageous materials, capable of satisfying any design requirement. Perfect for recreating a modern, sophisticated environment, stone-effect stoneware reinterprets the textural nuances of nature with extreme elegance, suggesting innovative colour palettes with countless combination possibilities.
Some examples? We have selected for you the five most popular colours used for stone-effect ceramic surfaces... just read on to discover them all! 
Blue, for a haven of relaxation and peace of mind
In January 2020, it was elected colour of the year by the Pantone Color Institute: we are talking about blue, an intense, elegant and reassuring shade, selected by planners and designers to create intimate and relaxing corners, especially in the sleeping area or in rooms dedicated to hobbies and leisure.
The stone-effect collection, Stonecloud by Marca Corona bets on Classic Blue to create whimsical and refined combinations that encourage concentration and peace of mind. Try combining it with antique pink and metal or brass details for an even more glamorous effect in your home.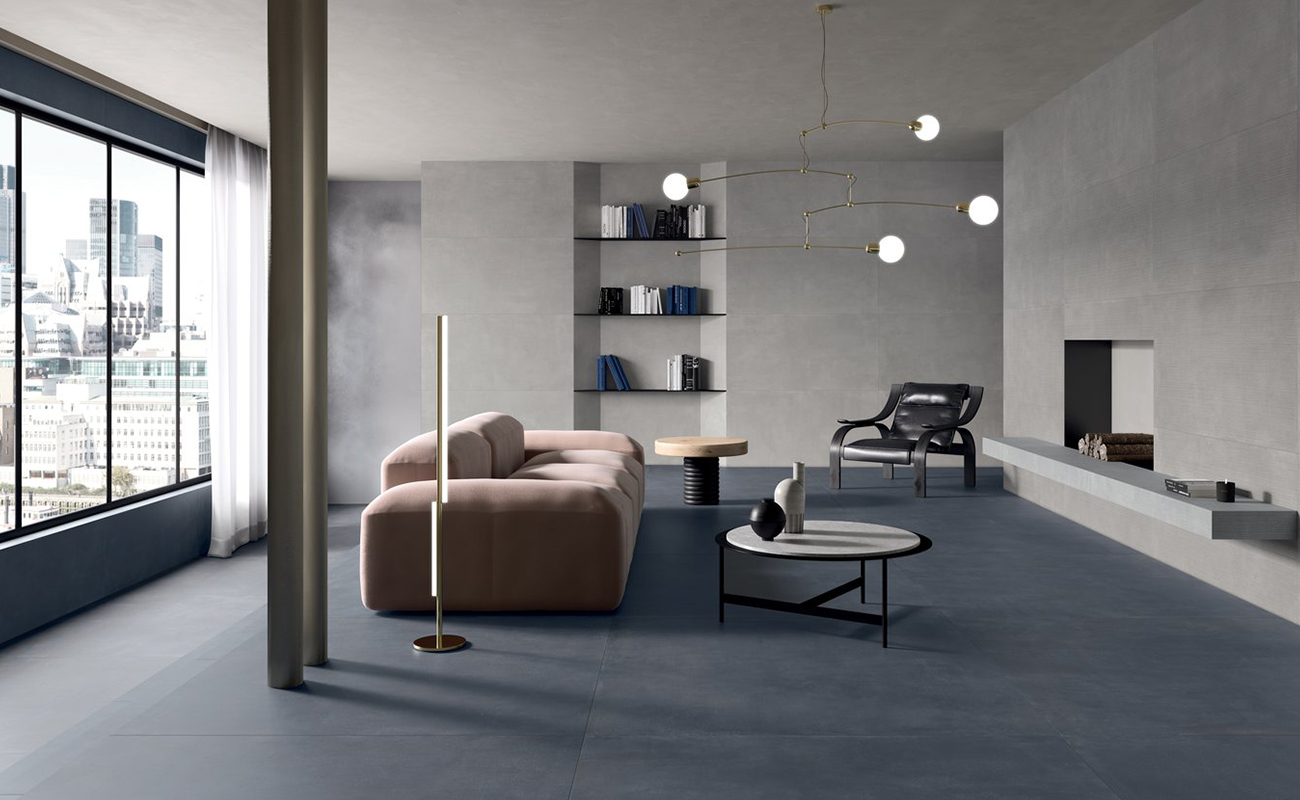 Ivory, a great classic for interiors with timeless elegance
Neutral shades are among the most used to design exclusive, essential, and stylish environments.
If light colours fascinate you, your choice is ivory stone-effect stoneware surfaces: a neutral colour that is easy to match, classy, and extremely versatile. A perfect base to allow you to play with different styles, furnishings, or materials.
Stoneline is the technological stone of Ceramiche Marca Corona, which enriches the trendiest quartzite with intense shade variations, ivory included, while ensuring maximum resistance and superior technical performance.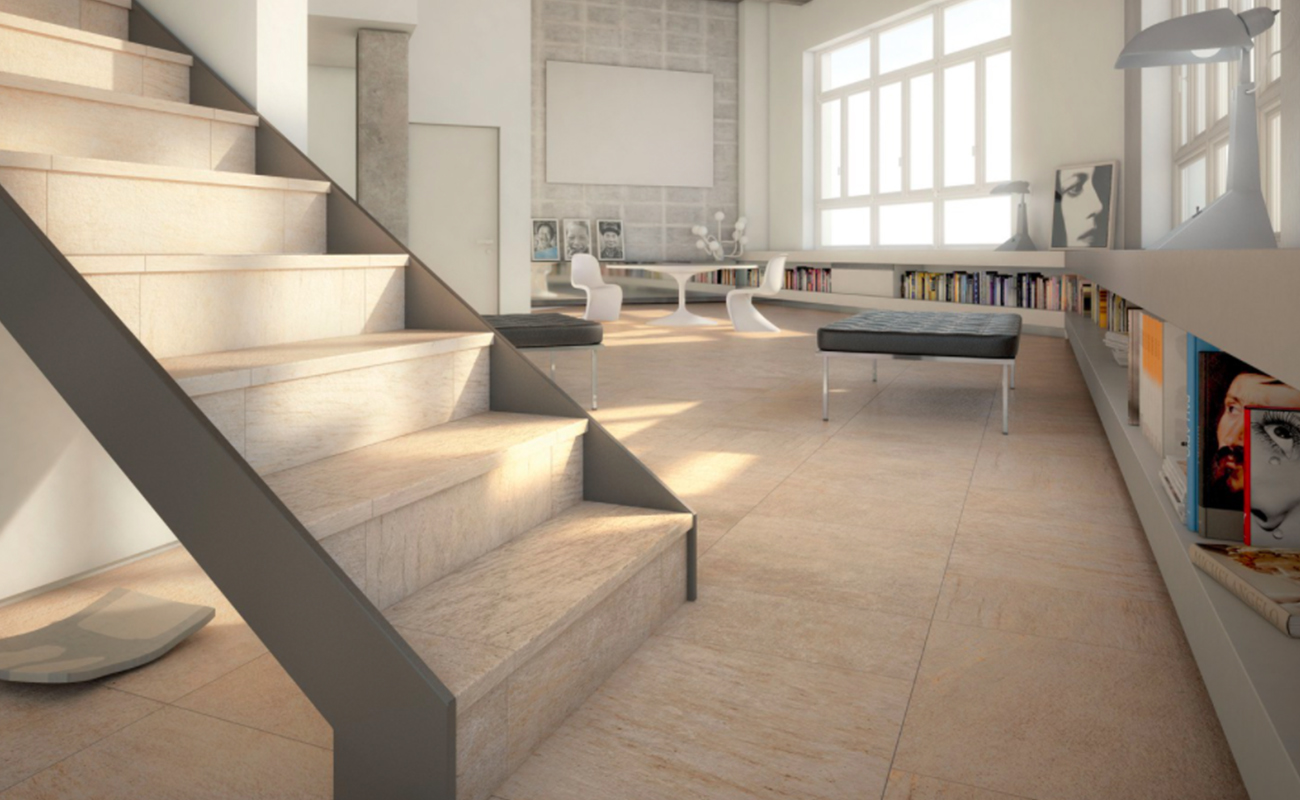 Feel like green... even at home!
In recent years, green has gained a leading place in the most eclectic and cutting-edge interior design projects. The reason? Its ability to naturally furnish and personalise any setting thanks to its irresistible good vibes: just a few eco-friendly furniture and accessories will be enough to transform your home into a perfect place to rediscover harmony and feel closer to nature!
The stone-effect Encode collection features a green shade in its colour palette that is perfect for adding style and personality to your interior.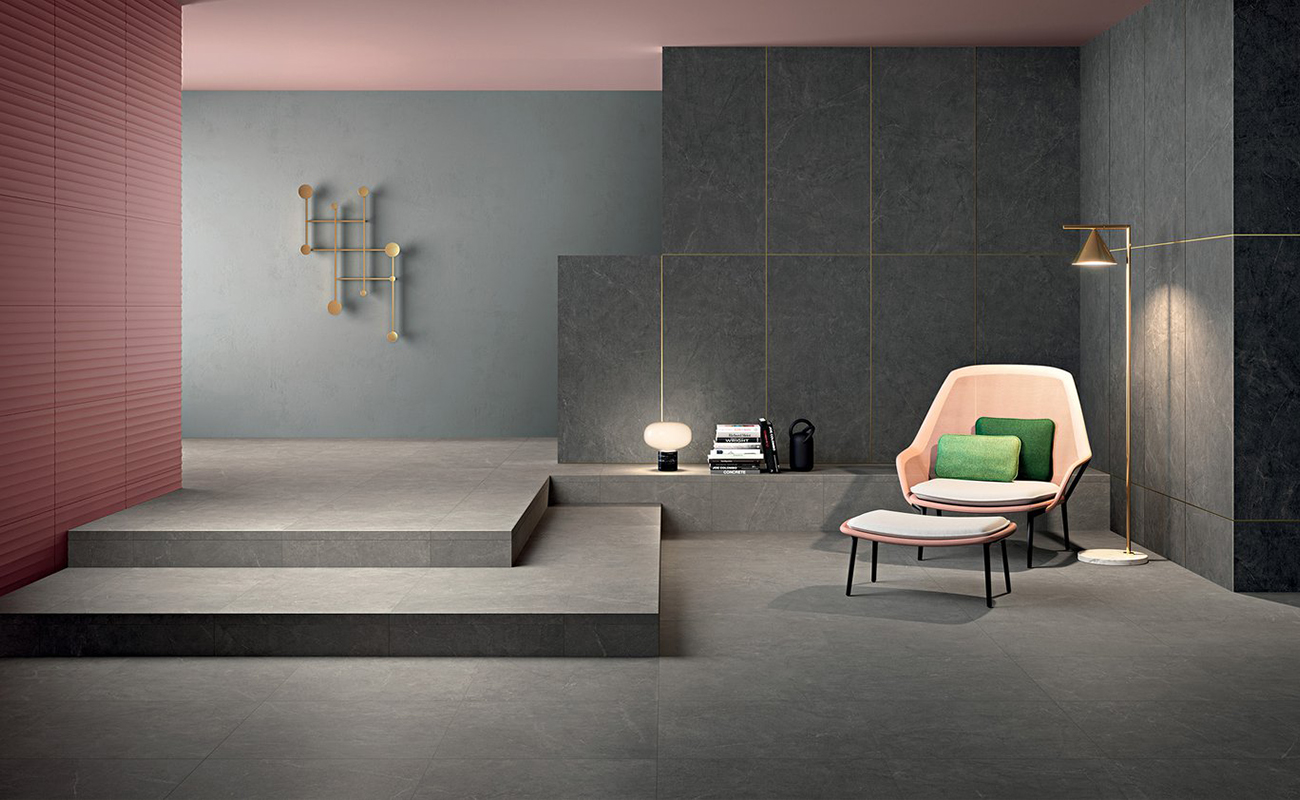 50 Shades... of Silver
Who said that grey is a flat colour? At its most silvery, grey becomes a versatile, intriguing, and trendy shade, perfect for embellishing and adding character to any room.
And when it comes to style and character... our choice has to be stone-effect Arkistone large slabs, available in:
2 different finishes - natural and textured
6 sizes including material reliefs and unusual geometries
5 colours - Silver included - to suit every taste and requirement
Arkistone surfaces, with their unmistakable aesthetic impact, undoubtedly reinforce the textural expressiveness of stone, lending themselves particularly well to modern and decisive looks.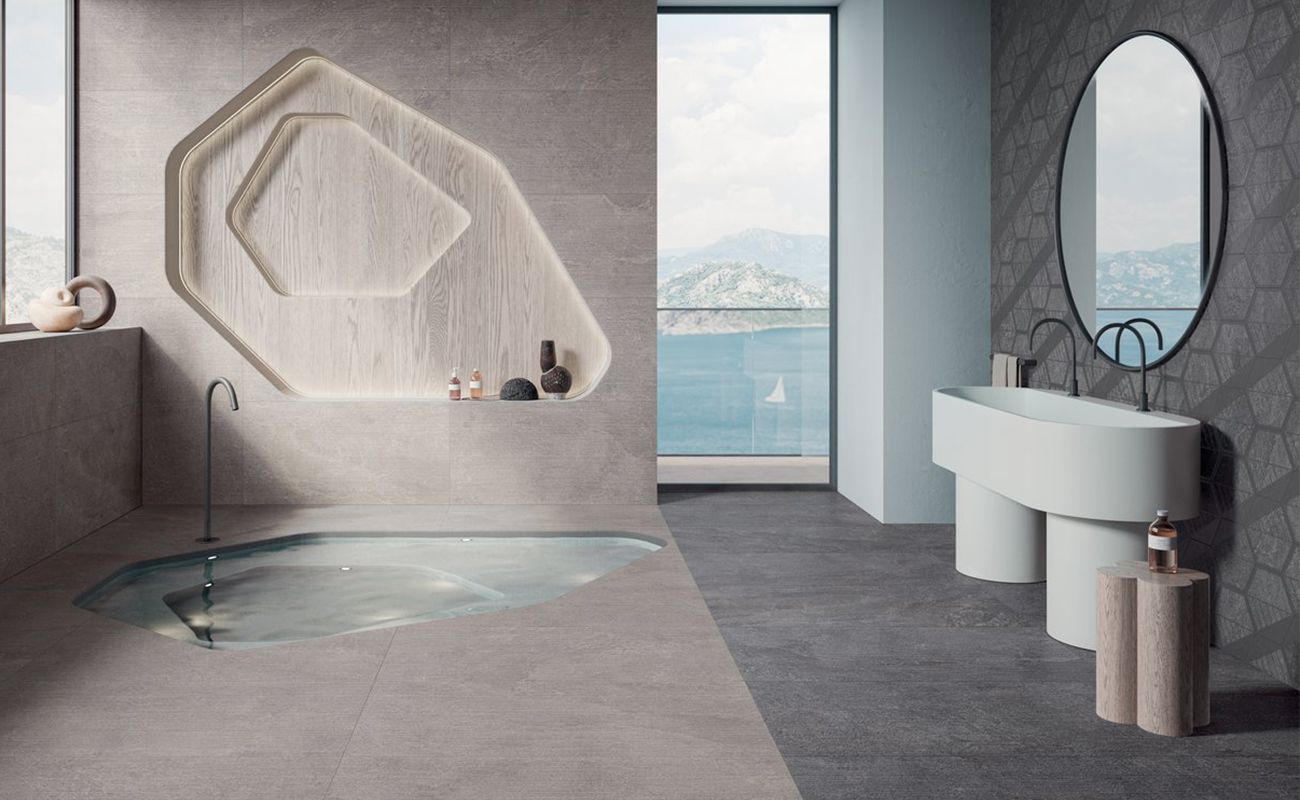 Personality and style to spare with Graphite colour
If you are looking for the perfect stone-effect floor tiles for large, spacious rooms, you can afford the luxury of playing with darker and stronger colours, which have been extremely trendy in recent years!
An example? Graphite, a shade somewhere between black and grey, is particularly used in Hospitality Design projects because of its ability to convey elegance and exclusivity.
The Star Road porcelain tile collection softens the roughness of stone through soft natural tones and enveloping textural nuances, inspired by the elegance of the sky and its constellations. Its graphite-coloured stone-effect tiles almost seem to recall a wonderful starry-studded sky, as reassuring as it is unknown and seductive.