The tactile and visual suggestions of an ancient material like raw earth
combine with the excellent technical, esthetic and functional properties of ceramics,
enriching the Atlas Concorde product range with the natural effect of hand-worked clay.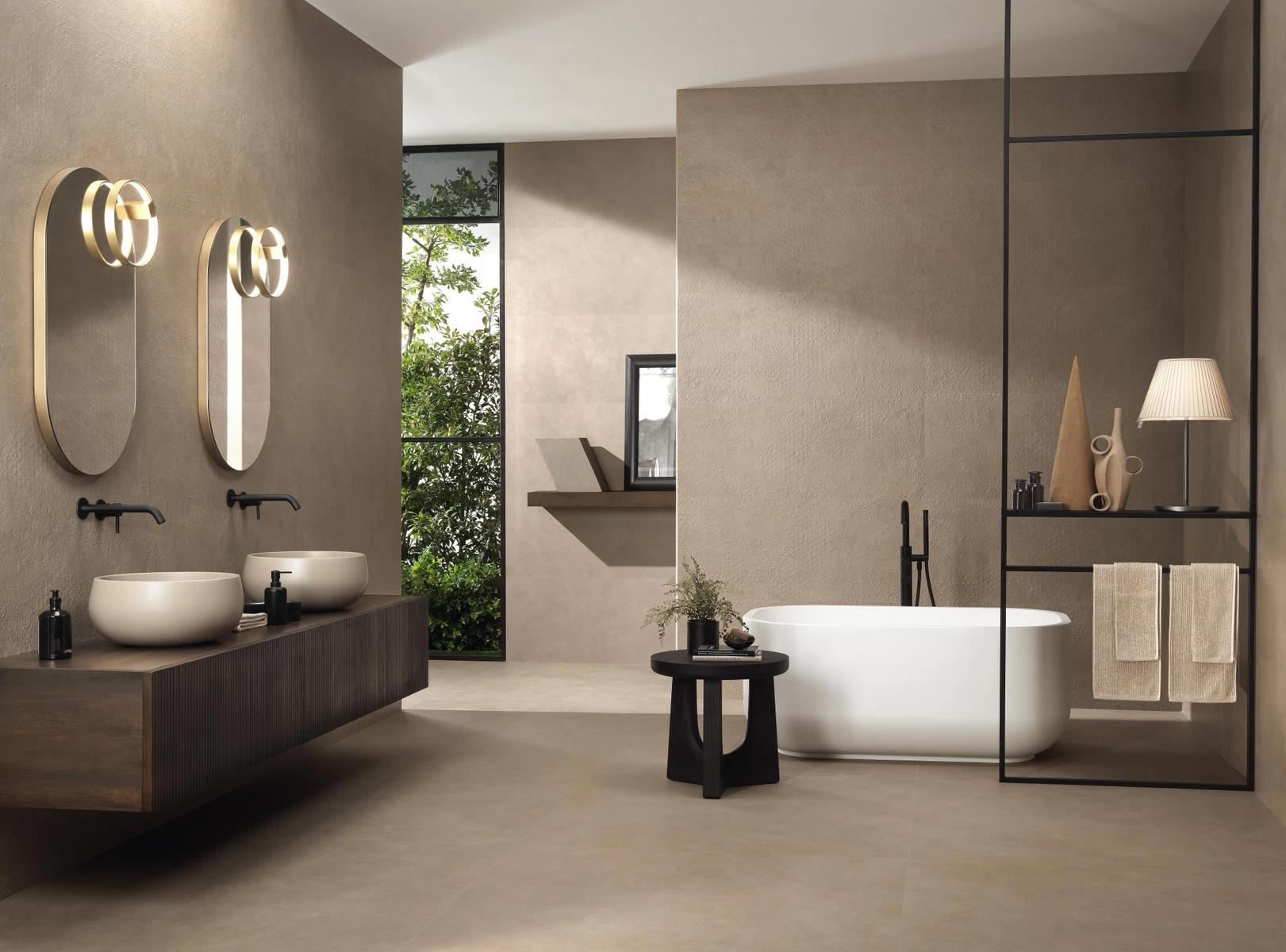 Boost Natural is a project of porcelain tile floors and ceramic wall tiles
inspired by the irregular textures and dusty colors of raw earth surfaces. The collection
was born from the confluence of the cutting-edge technology of Atlas Concorde and the
creativity of Matteo Brioni, the Italian architect who transformed this material into a
product dedicated to the most refined settings of international interior design.
The slight ripples on the surface reproduce the marks of manually troweled raw
earth on a neutral field, available in five natural shades inspired by clays of different
geographical origins. Blue and powder accents complete the range, making possible
personal, bold design solutions. On the wall, the earthy character of relief patterns on tiles
and mosaics recalls the effects of traditional handmade tools, for a contemporary, refined look.
Within Boost World, a style project that combines autonomous collections in a
single perspective, Boost Natural interacts and coexists with Boost, Boost Pro
and Boost Stone, offering an extraordinary creative tool that can breathe
life into contemporary architecture and interior design.