The lamp body in die-cast aluminum or brass features a different finish each time given by the natural oxidation process of the metal which is halted and fixed by means of a clear finish. A high-efficiency precision lens controls the LED light, generating professional illuminance levels.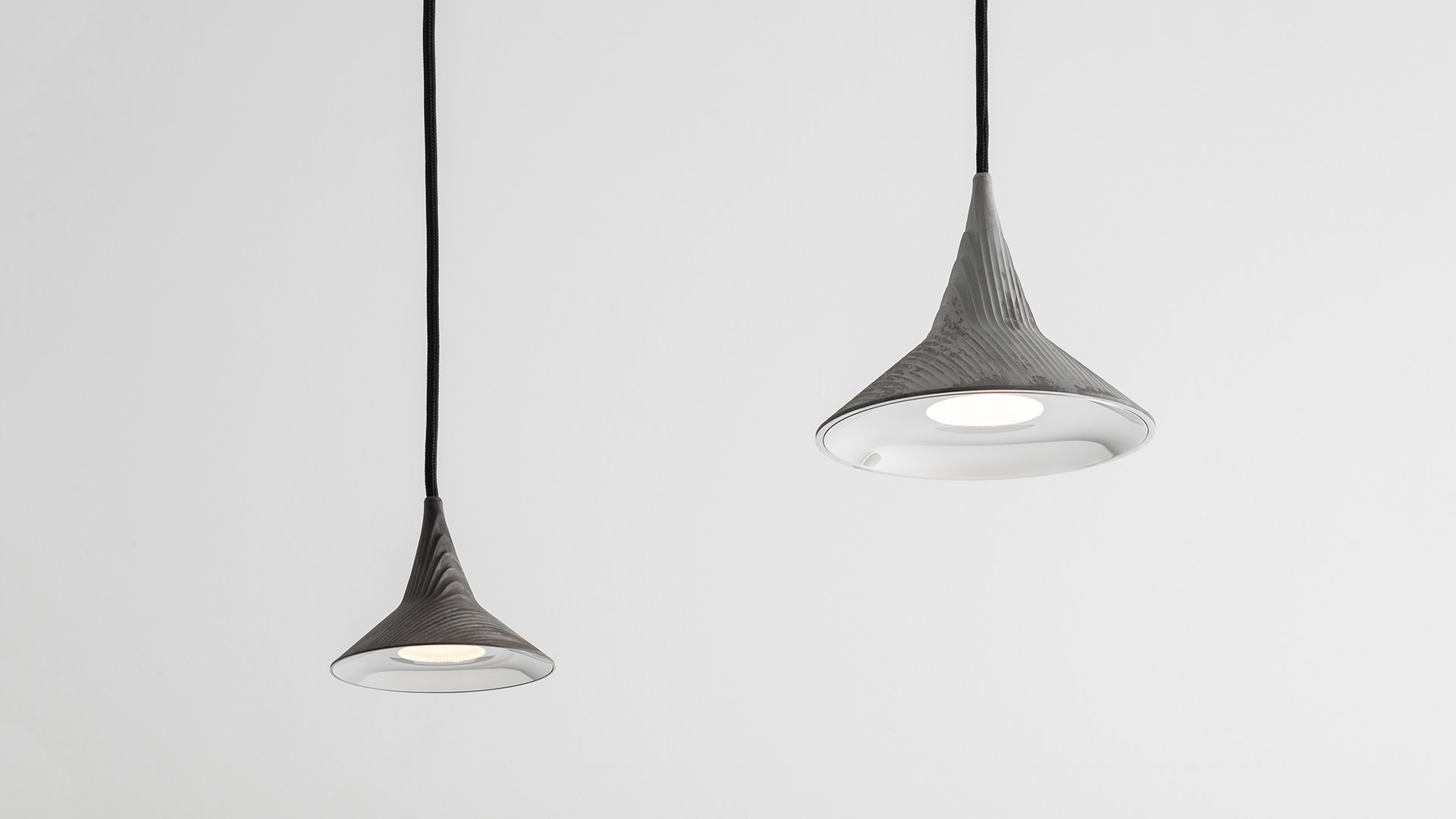 Unterlinden free chandelier consists of five suspension elements which all lead to a single central point. The 2.5 meter- long cables can be arranged freely to create compositions that follow different layouts.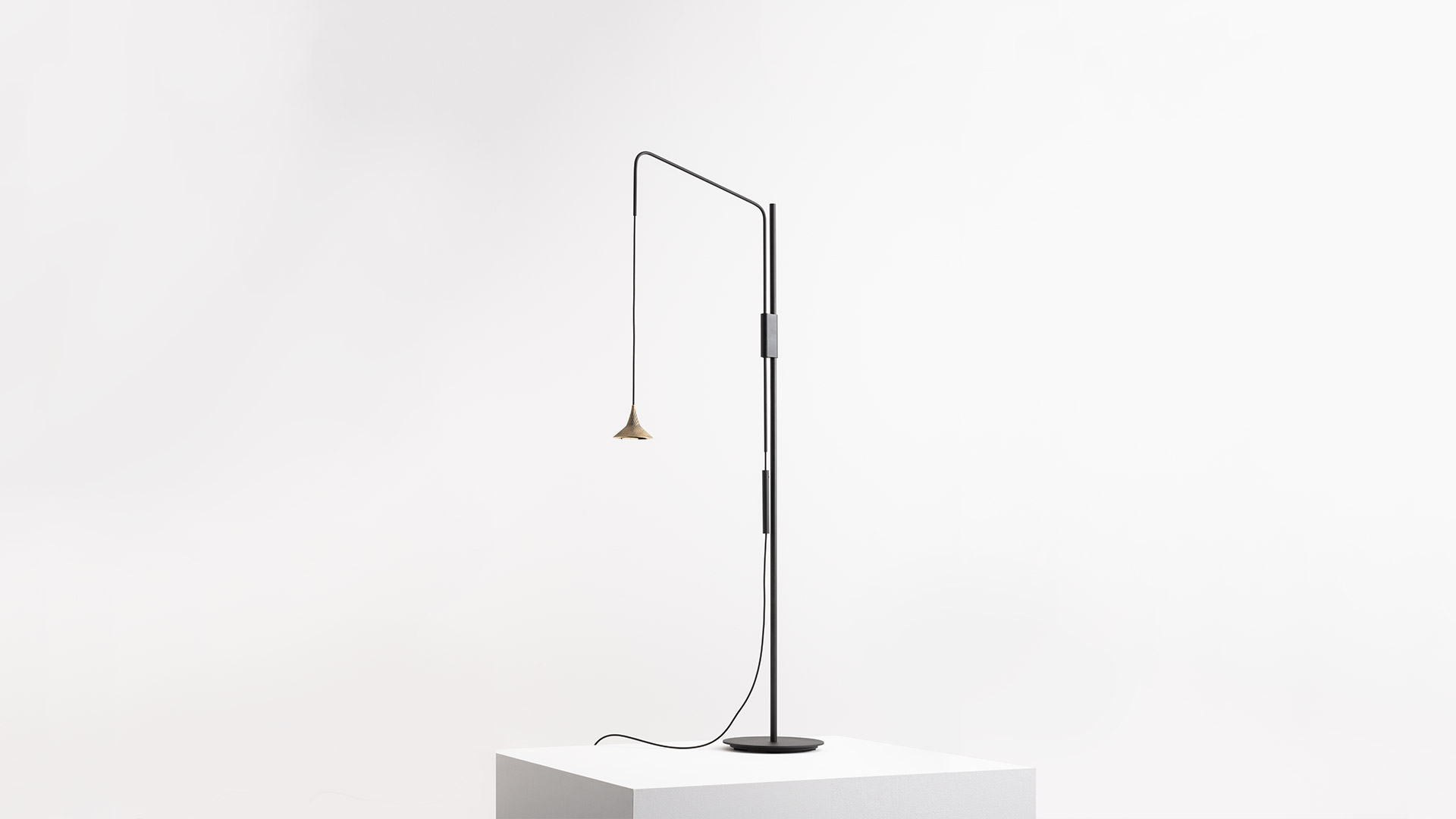 In Unterlinden ring chandelier, the position of the suspended elements is determined by a circular frame which distributes them along the perimeter.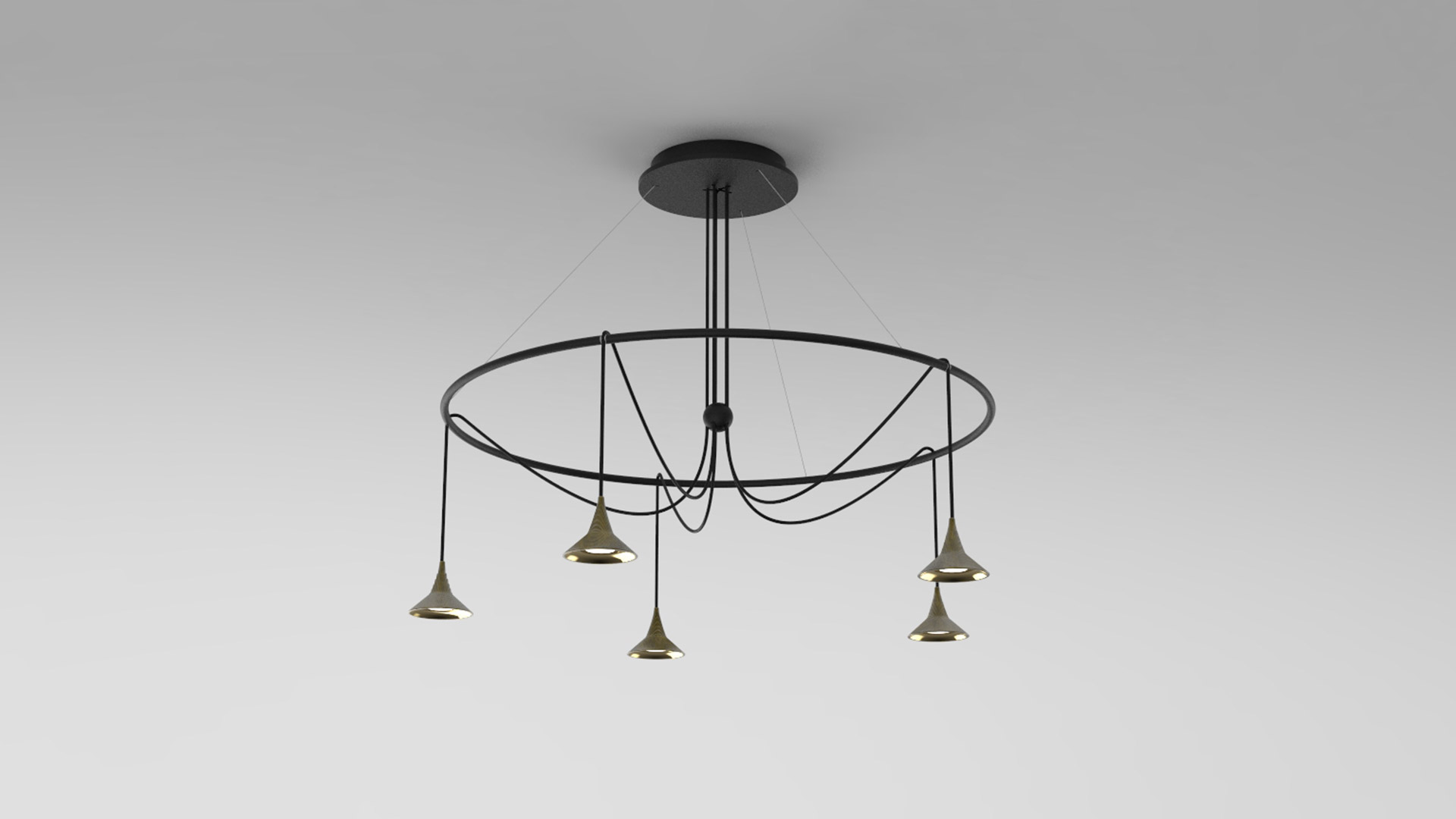 The original small Unterlinden bronze or aluminum element is the basis for a wall lamp version, a table lamp version and two clusters. In the floor lamp version, a volume supporting the slim arm is attached to the main rod. As it turns, the arm allows you to direct the head. The cable can be adjusted to vary the height of the lighting body thanks to a counterweight.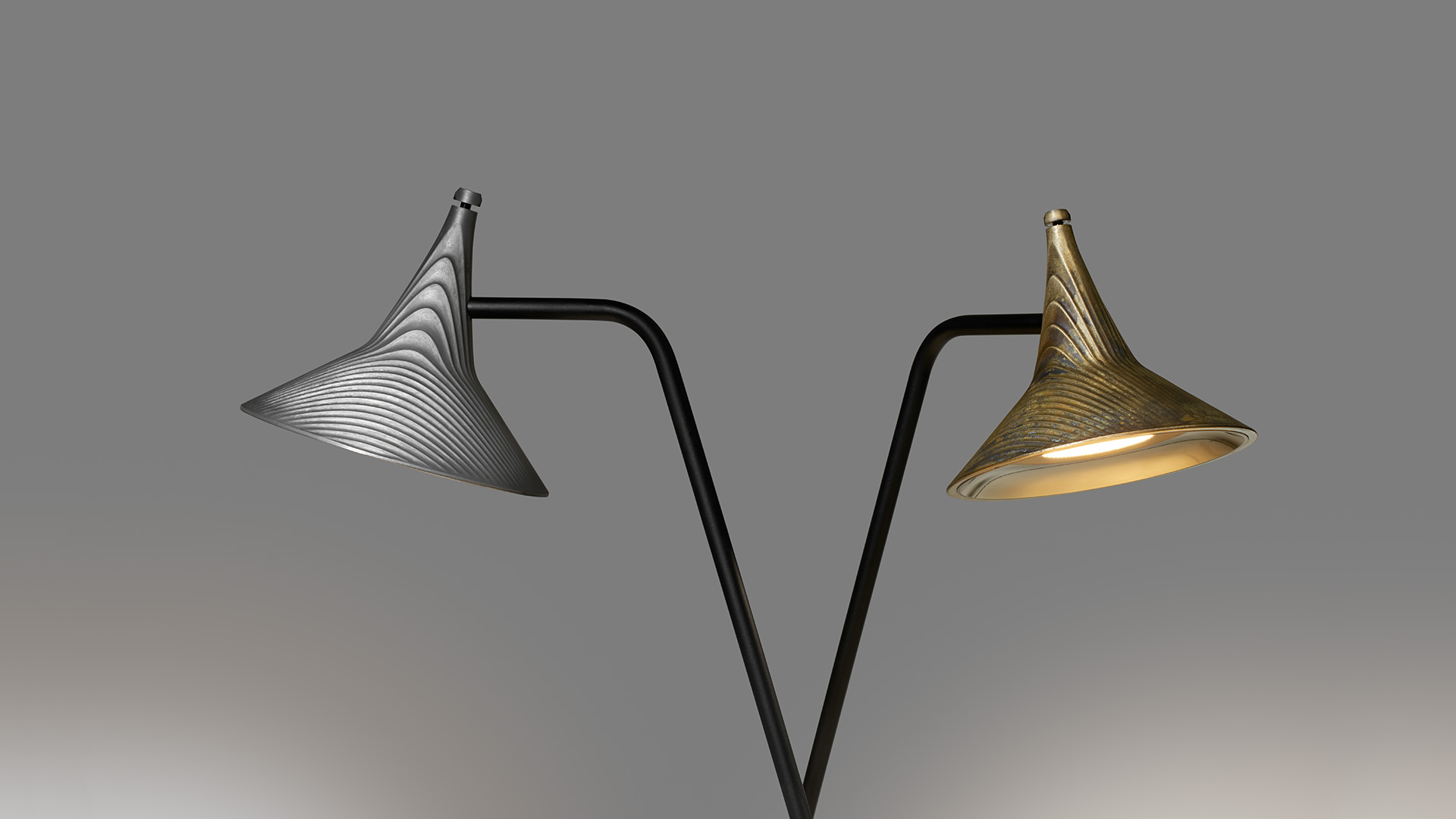 In the wall lamp the arm can rotate and the length of the suspension cable is adjustable.