The Running Magnet
The solution for a total fusion with architecture, achieved thanks to the full integration
of luminaries that can disappear inside surfaces. Its magnetic installation offers a super easy way to design the
light in a space. Compatible with all main control systems and FLOS SMART CONTROL®.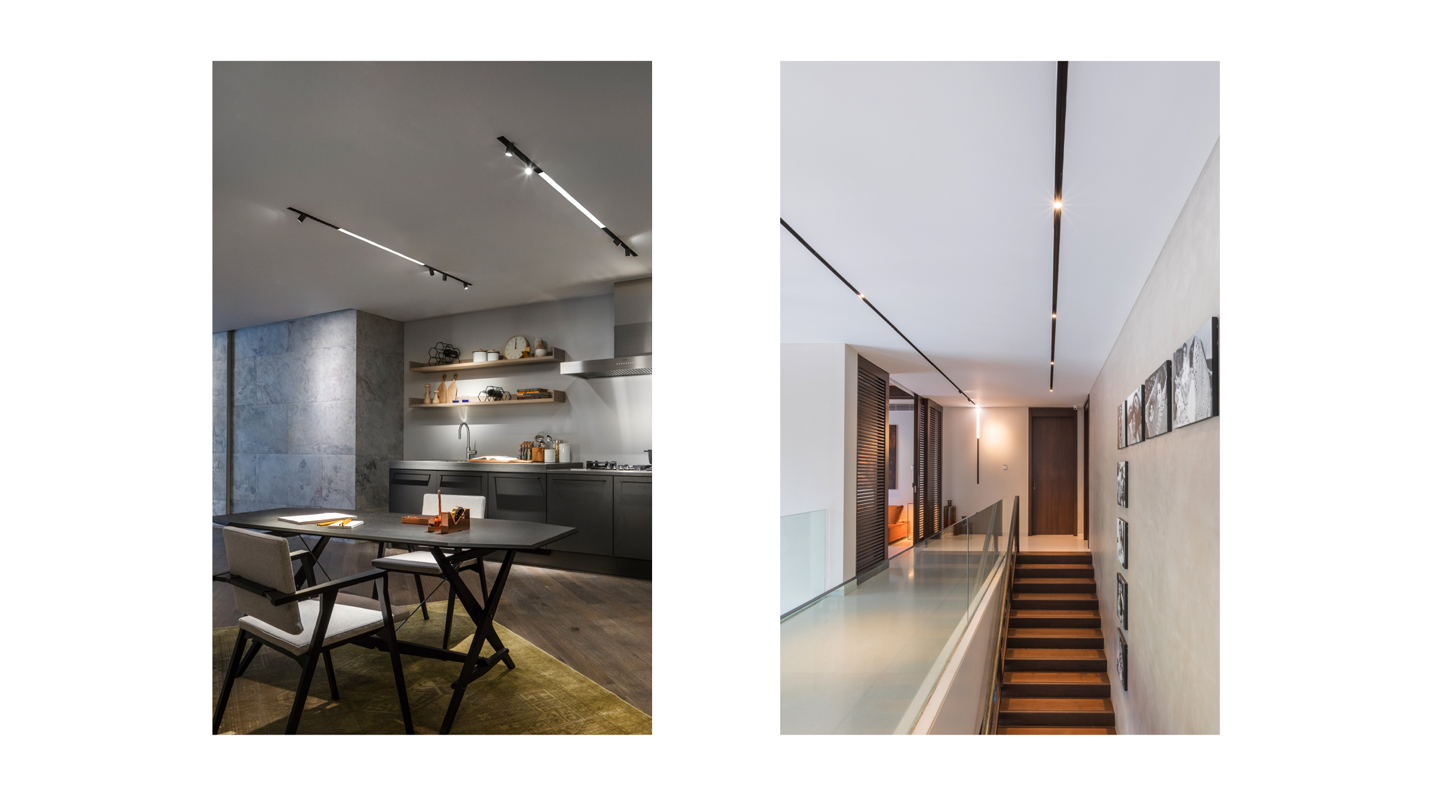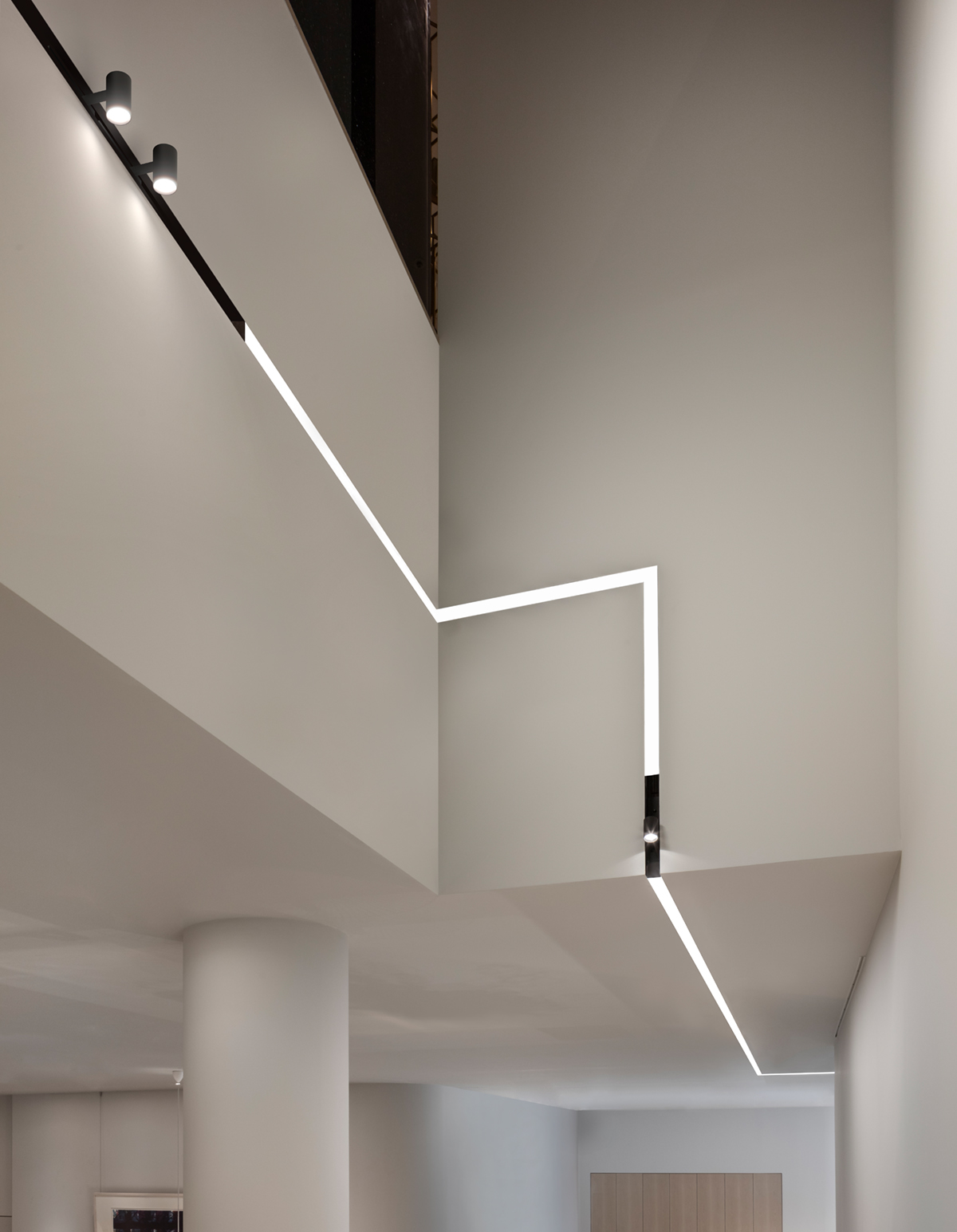 Magnetic fixing, maximal freedom
The Running Magnet's magnetic fixing allows hot handling. They can be moved while they are still on,
achieving enormous flexibility and adaptability in the lighting design configuration at any time.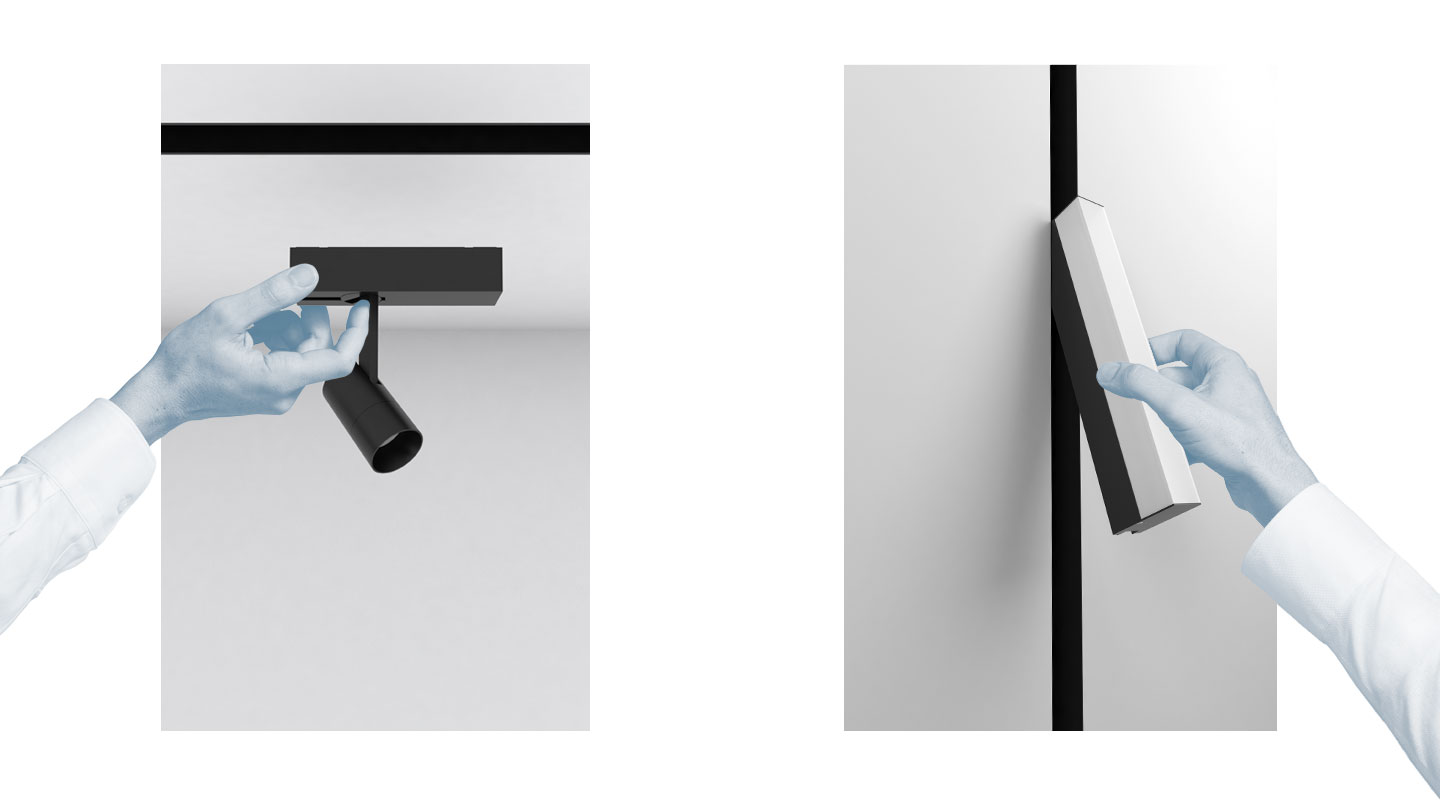 The Running Magnet profile options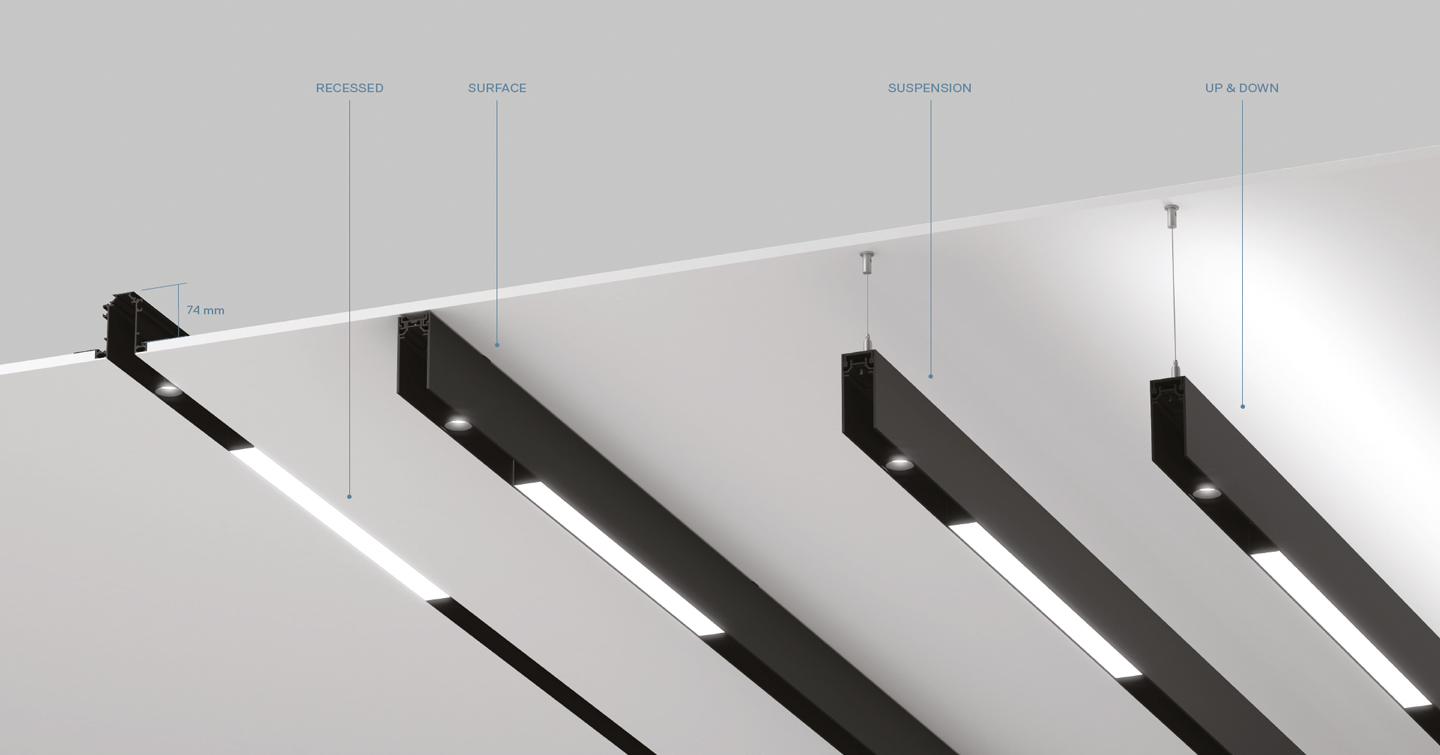 Light Modules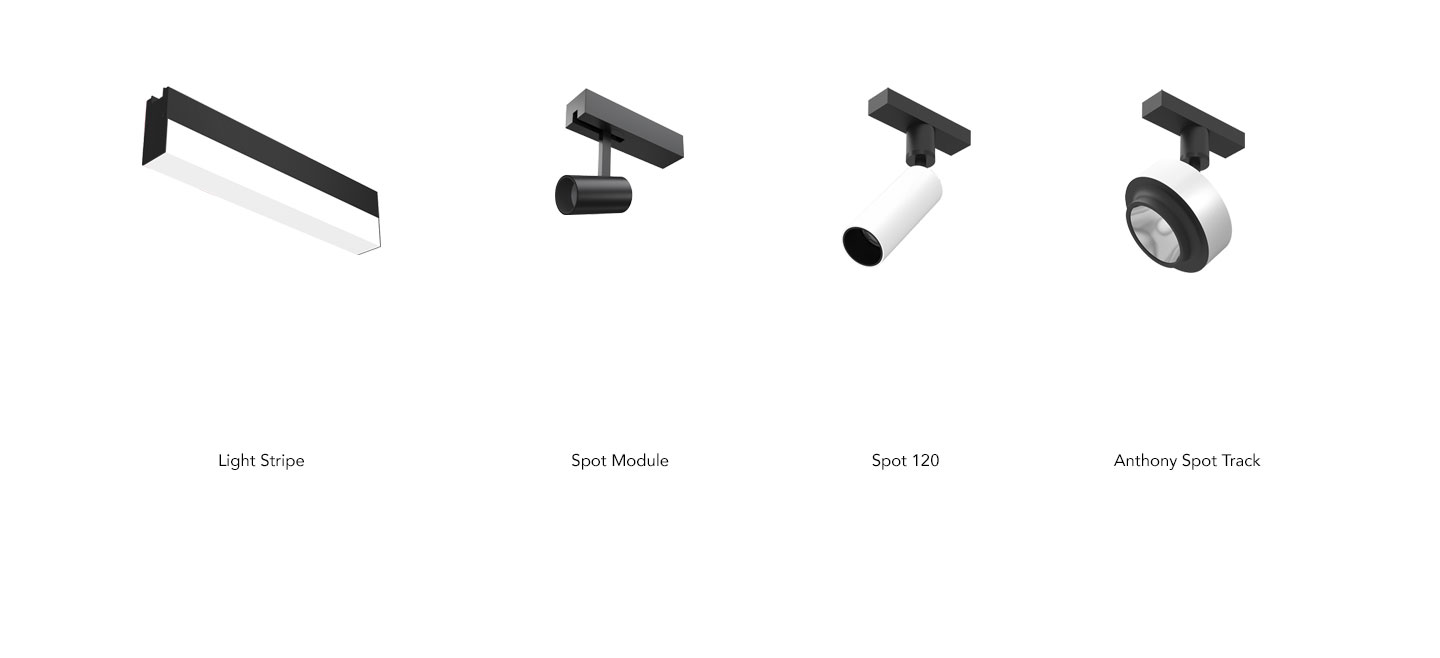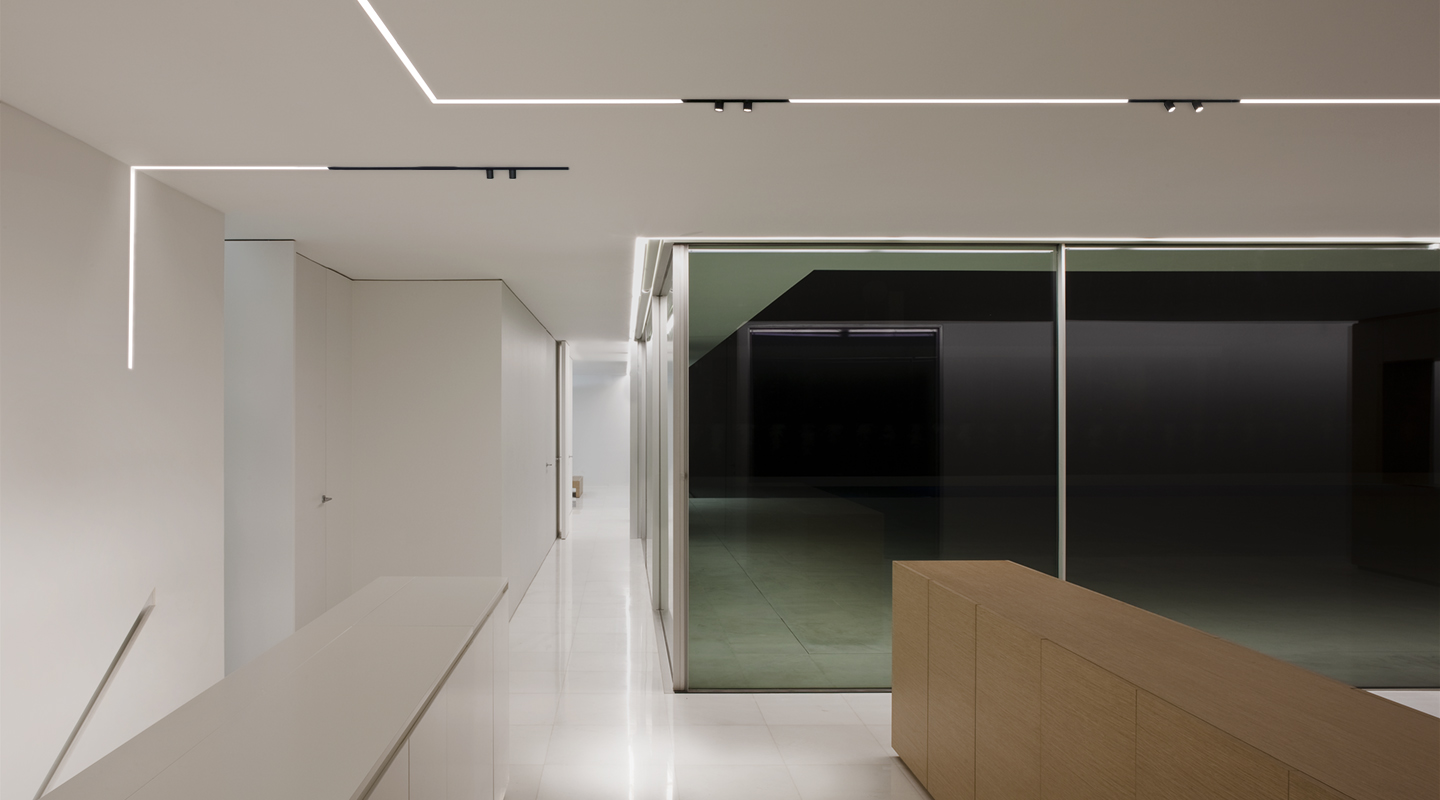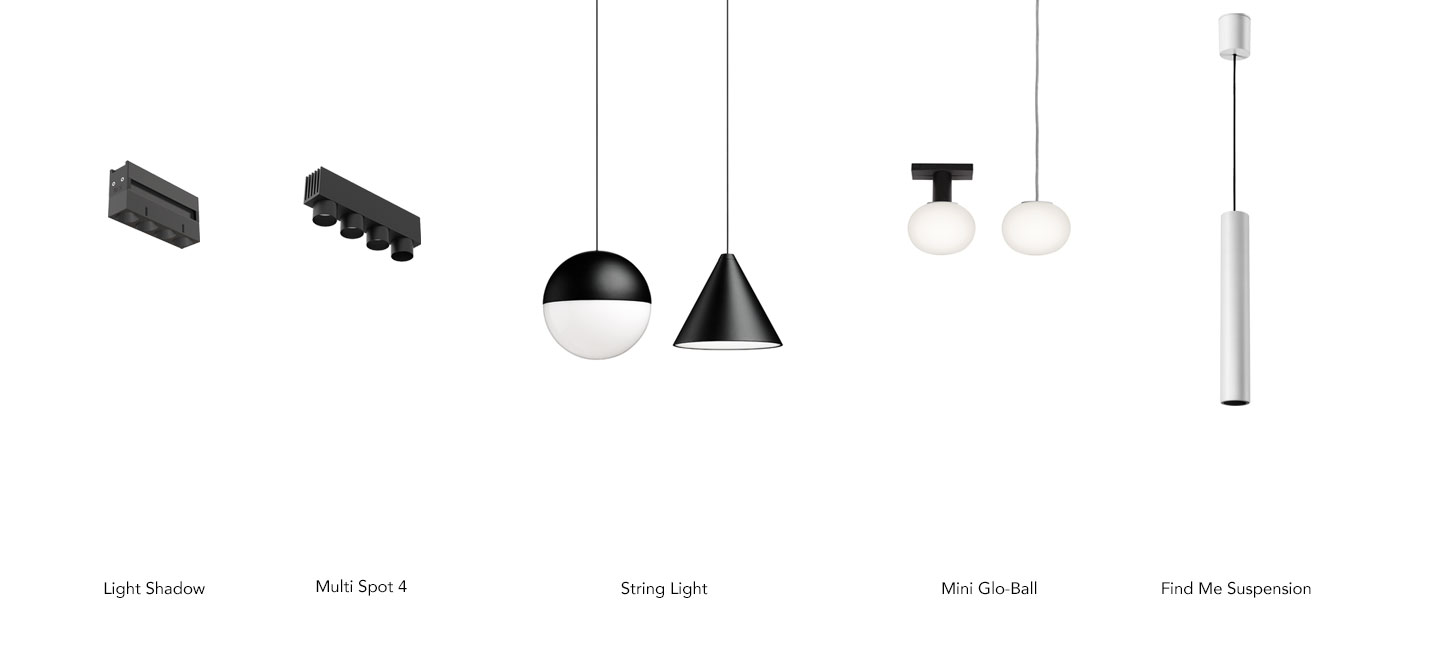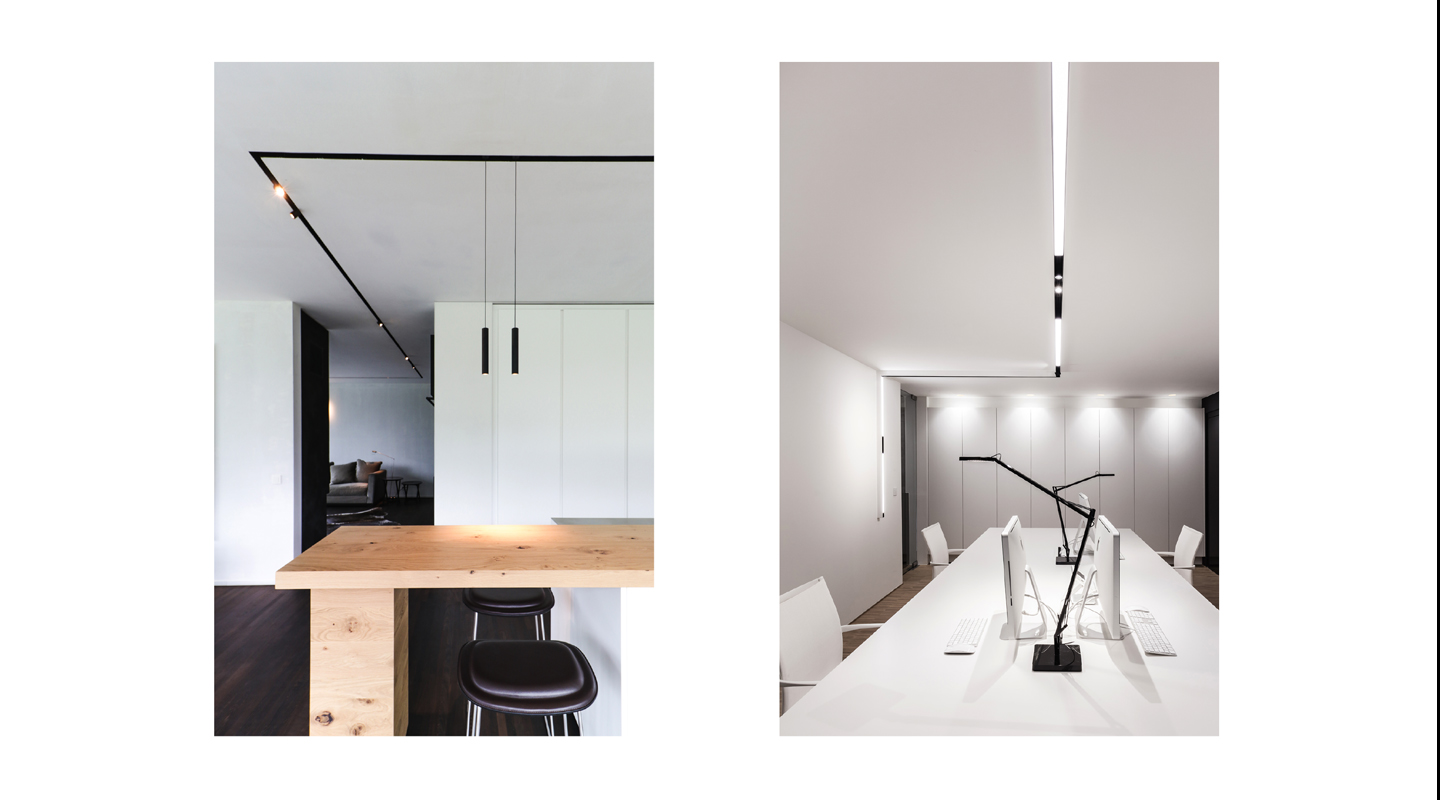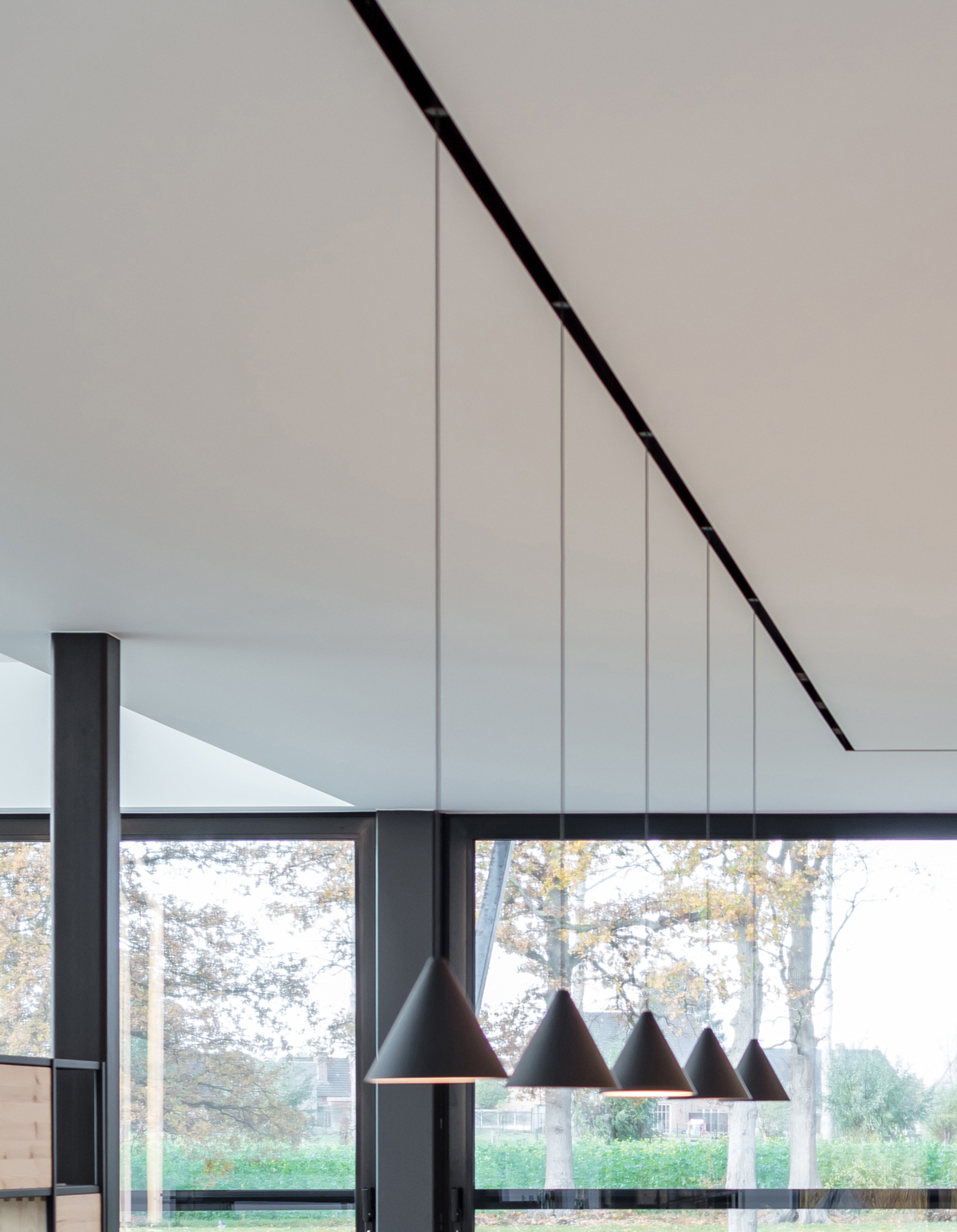 Spot Module
Projector created for maximum flexibility and integration, as it can be fitted flat to the profile.
It can be a zenithal light or it can be extracted and orientated to 360 degrees and tilted to 90 degrees.
All projectors include an elliptical lens and shielding accessories to offer maximum visual comfort.
Noteworthy is the novel heat dissipater design.