Limited edition project, presented for the first time at Euroluce 2015, born
from the pen of Gianni Veneziano and Luciana Di Virgilio studio Veneziano+Team.
Light&Jewels couture to celebrate the original alliance between Vetreria Vistosi – a historical
company from Venice and protagonist of the decorative lighting sector – and Morellato - an Italian
leader in easy to wear jewellery - through the sharing of heritage and common stylistic
roots which originate from the artisan tradition of the Venetian Masters to
embrace the modern quality of an exquisitely refined design.
---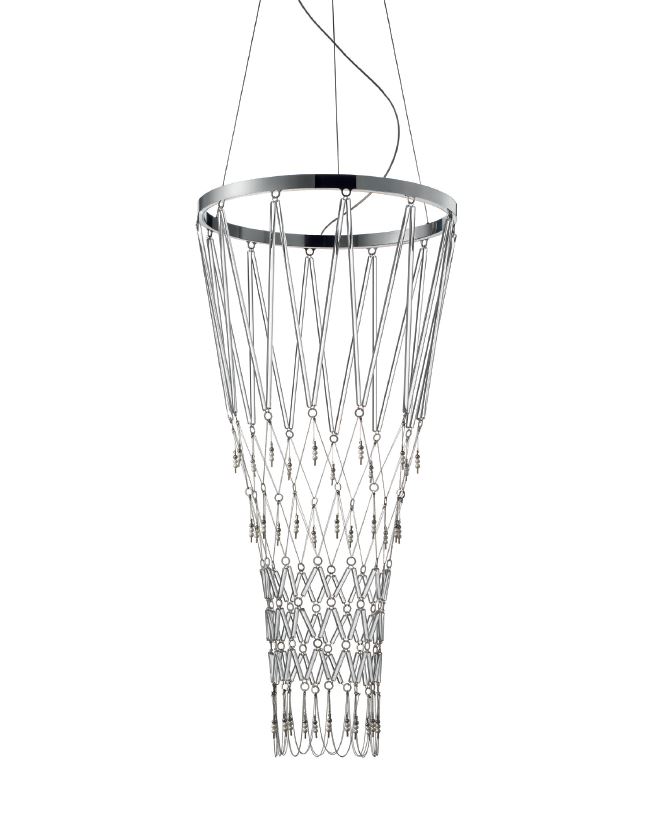 Chiari di Lunae" is more than the meeting of two
brands, it is the birth of an extraordinary product
which lives of its own light" – declares Matteo Moretti,
CEO of Vetreria Vistosi – "a light object, beautiful to
observe and experience each day where the interplay
between light, glass, chains of jewels and pendants
creates a luminous and precious alliance.
Matteo Moretti, CEO Vetreria Vistosi
---
Italian in its style, design, artisan excellence and extreme creativity like for the inspiration
which starts from the construction of the textiles and the weaves of the luxurious fabrics to dress
the glass and embellish it with the pearls of the jewelpendants which enrich each structure of the lamp.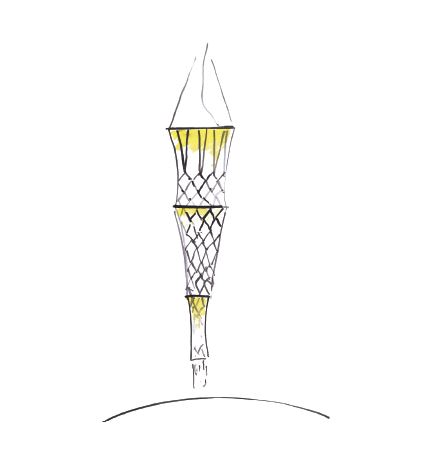 Chiari di Lunae of the StarNet collection is an open lighting system under development
which allows for the light to be interpreted in a different way. Handcrafted cylinders in purest crystal of Vistosi,
embellished with pearls, create a luminous texture which captures the eye and lights up the
ambient through a led source.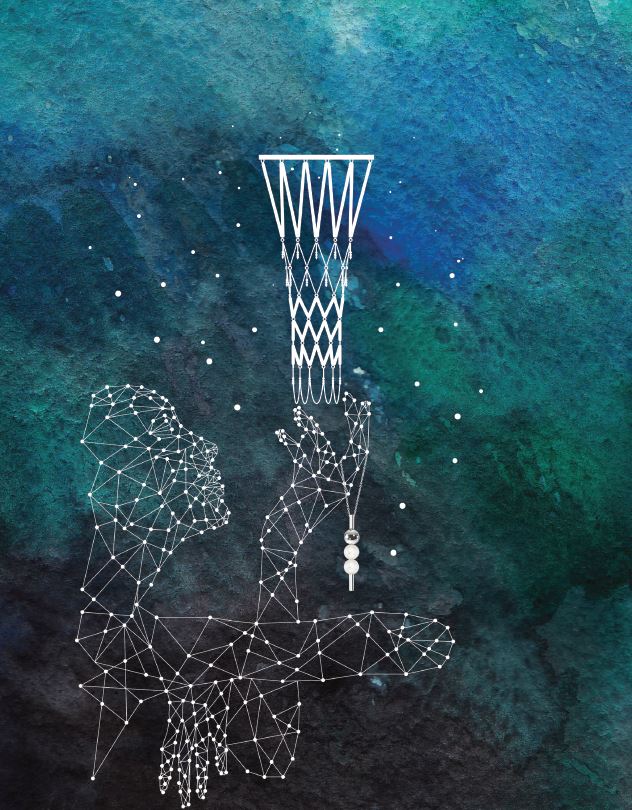 ---

---