Relax time. Especially at home, where to create a own personal Comfort Zone, away from everyday life. Can interior design enhance this new way of living? Let's discover SITAP Zen rug line, Pret à Porter rug new 2022 designed by Barbara Trombatore and Tommaso Ceschi for Officina del Design project.
SITAP Zen rug line – 2022 Pret à Porter New
Special carpet new, introduced last June at Salone del Mobile in Milan 60th edition. Zen rug line is pure viscose handloom rugs, according to a special craftsmanship technique defined "on two levels". Once woven, viscose yarn is modeled-by-hand with simple shears, in order to faithfully reproduce a real Japanese garden design.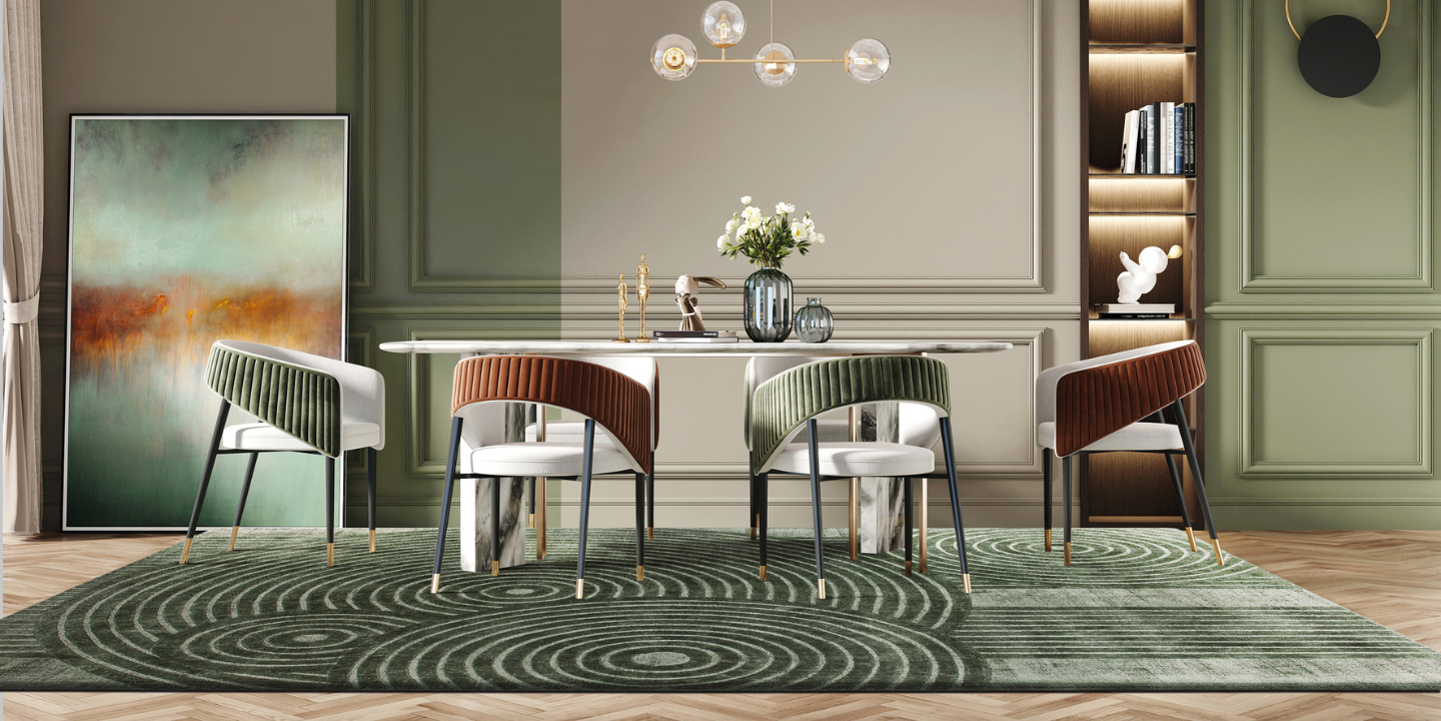 Three shapes & three shades – All over relax!
"SITAP Zen rug focus point is its extraordinary versatility, which makes it perfect in any home and contract interior. The traditional rectangular shape is enhanced by round and square models. Two new formats chosen to underline Zen rug line design beauty, conceived in partnership with Tommaso Ceschi Italian designer. A carpet that gives relax and meditation mood even to interior where concentration is first "- tells Barbara Trombatore, SITAP Creative Director.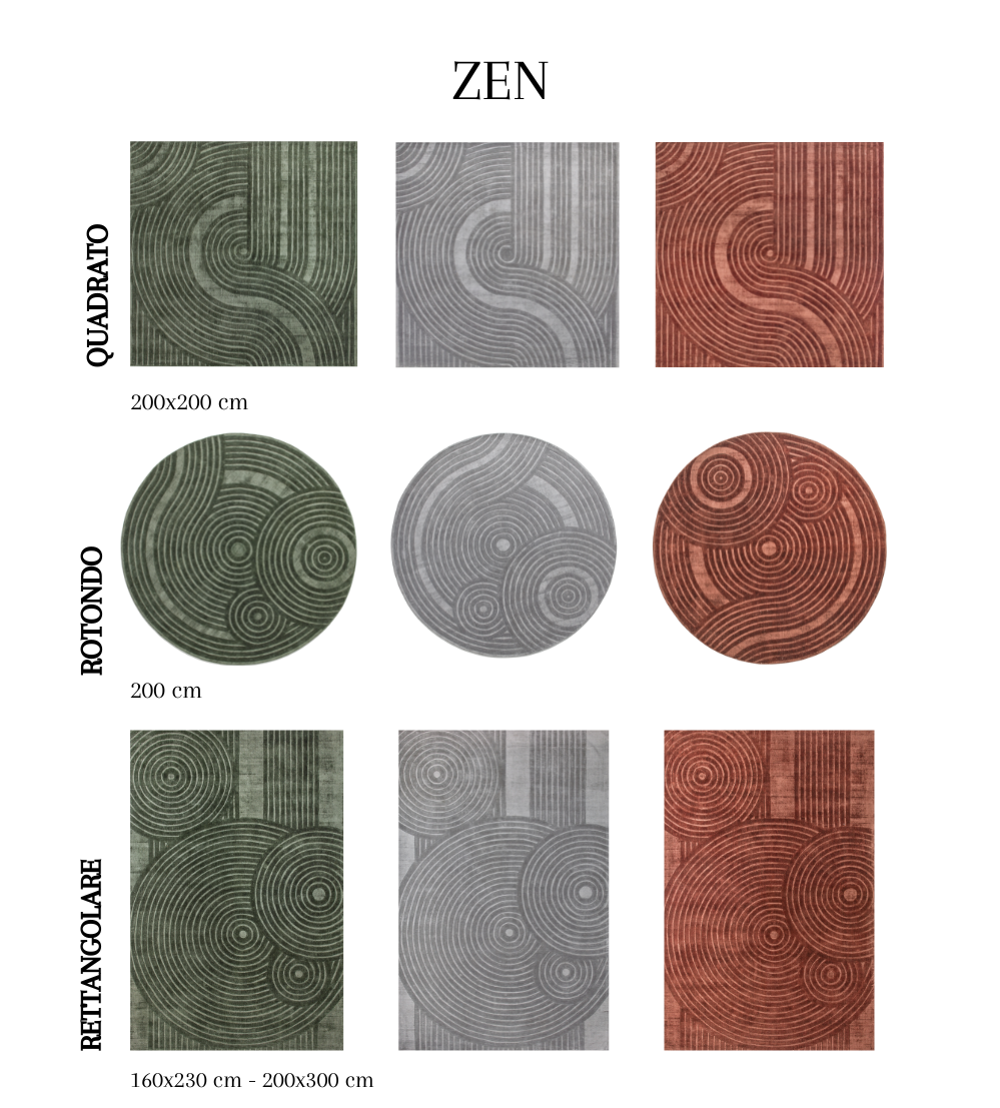 Color palette inspired by Fashion Week all over the world
"Colors? Those of the season, chosen according to London and New York Fashion Weeks. From the classic pearl gray, new neutral and passepartout to new shades: rust, a warm orange inspired by foliage and moss green, perfect for decorating with a classic but unconventional twist "- concludes SITAP Creative Director.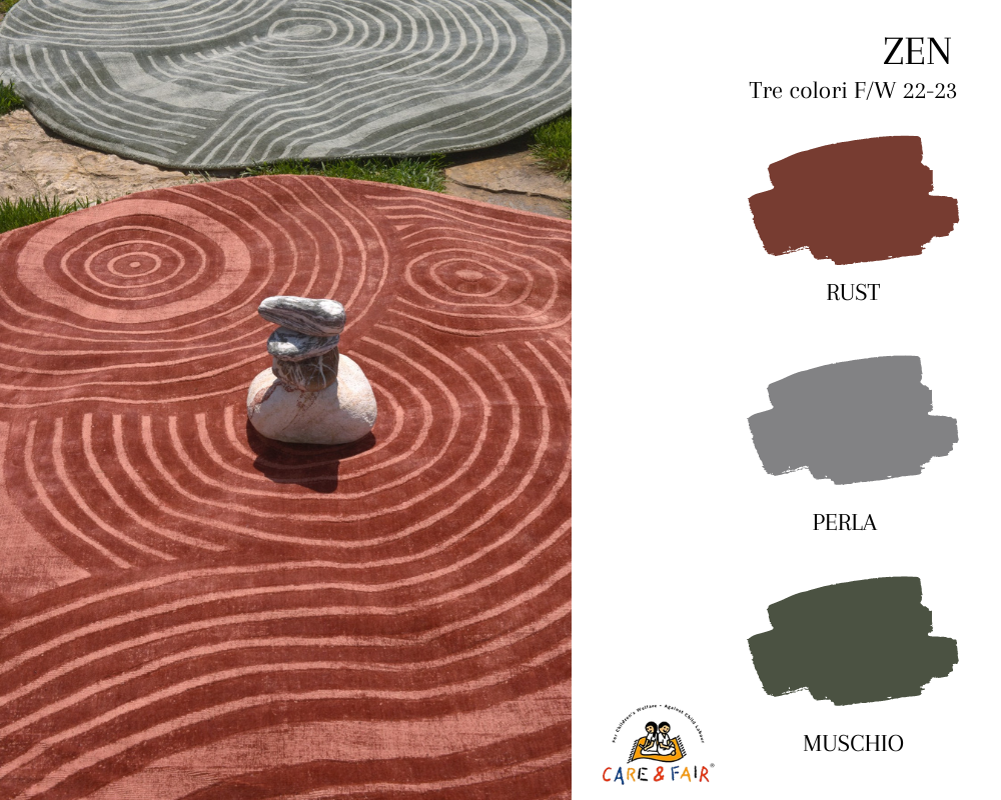 SITAP Zen rug line is Care&Fair certified
Modern Zen rug line is Care & Fair® certified. An international recognition, which guarantees workers rights and childhood in production countries. Care&Fair® organization was founded in 1994 to abolish child labor in production countries, by improving education level. Today, it boasts over 30 humanitarian projects in Pakistan, India and Nepal and 320 associated companies around the world, including SITAP Carpet Couture Italia.