A prize for excellence and creativity: Pianca has won the iF Design Award 2022 with the Palù bedside table designed by Raffaella Mangiarotti and the Embrace bed by Note Design Studio. The iF Design Award is one of the most prestigious design prizes and every year selects the top designs, products and innovations in the world.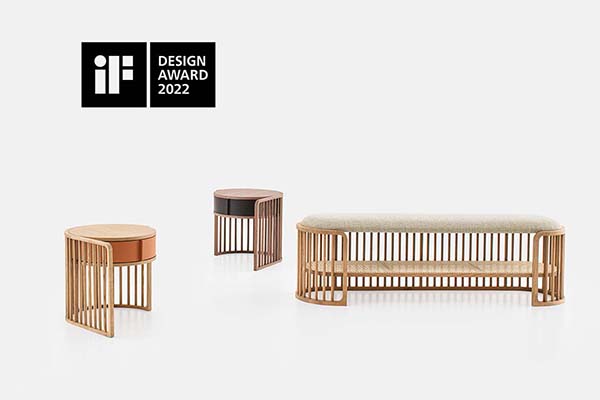 Palù casegood and bench designed by Raffaella Mangiarotti
 
The bedside table by Raffaella Mangiarotti is part of the bedroom set of the same name. These small-scale architectural pieces feature the linear effect of solids and empty spaces, and profound harmonies. The bedside table first opens towards the user and then towards the room. A slender form, a cylindrical volume, whose surface follows the rhythm of vertical wooden rods that recall bamboo canes.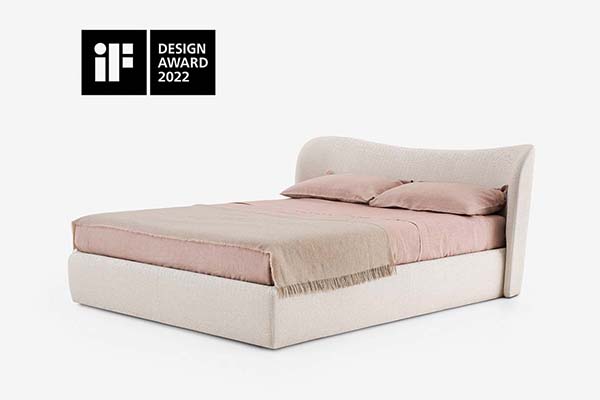 Embrace bed designed by Note Studio Design 
 
Embrace by Note Design Studio is a bed with light, slender features celebrating union and intimacy. The headboard is defined by a soft, curvy design that creates a protected space in which to seek refuge, offering warmth and intimacy. Embrace brings a touch of elegance to the whole room, guaranteeing total relaxation and reflecting the Veneto company's traditional trademark simplicity, style and muted design.