Choosing the correct lighting for the living room is very complex and requires special attention, because very different
activities take place in this area of ​​the house. This space is in fact used for leisure, conviviality, relax, sometimes for work and
must therefore be welcoming and comfortable.
There are several factors to consider when choosing the lighting in the living room, such as the size of the room, the natural
light present, the furnishings style and, last but not least, how you intend to use this area of ​​the house.
When managing space, it is essential to identify the activities that take place there, in order to choose the most functional
light. As far as style is concerned, it is essential that the design of the lights integrate with that of the furnishings, playing with
the same leitmotiv or with contrasts, as long as they are studied.
The choice of the type of lighting is wide, it can range from suspensions to retractable spotlights, from wall lamps to floor
lamps and table lamps, with classic or contemporary style, country, vintage or shabby chic, made in the most varied materials
and shades of infinite color.
In order to better illuminate the living room it is essential to ensure the right light throughout the space, creating:
General lighting through a central chandelier
An intermediate lighting, ideal for emphasizing a specific area, such as the bookcase
Accent lighting, with a purely decorative purpose
Masiero offers a wide range of products suitable for lighting the living room.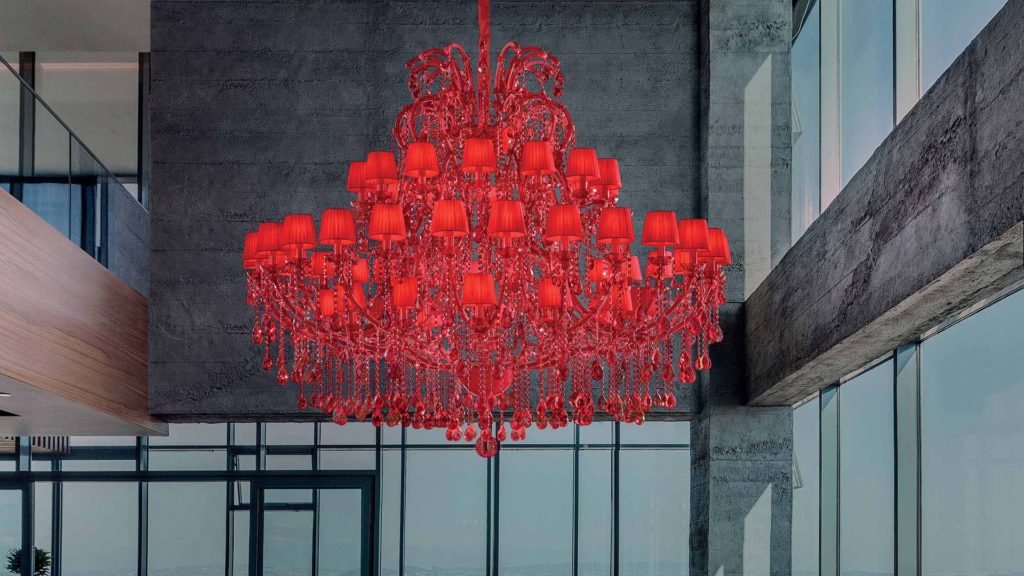 If, on the other hand, you are a lover of the classic revisited in a modern way, you can choose between Darshan in its different colors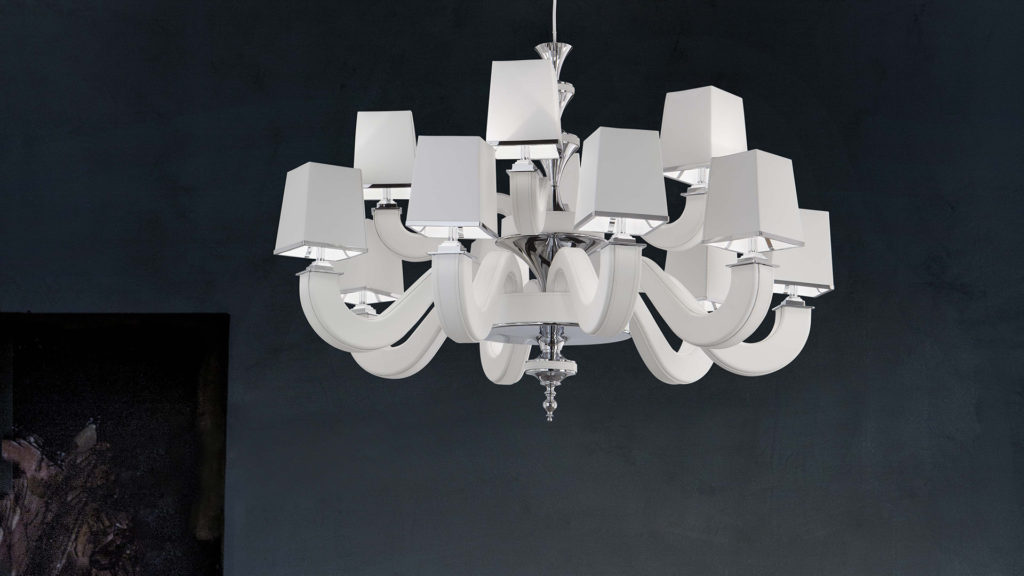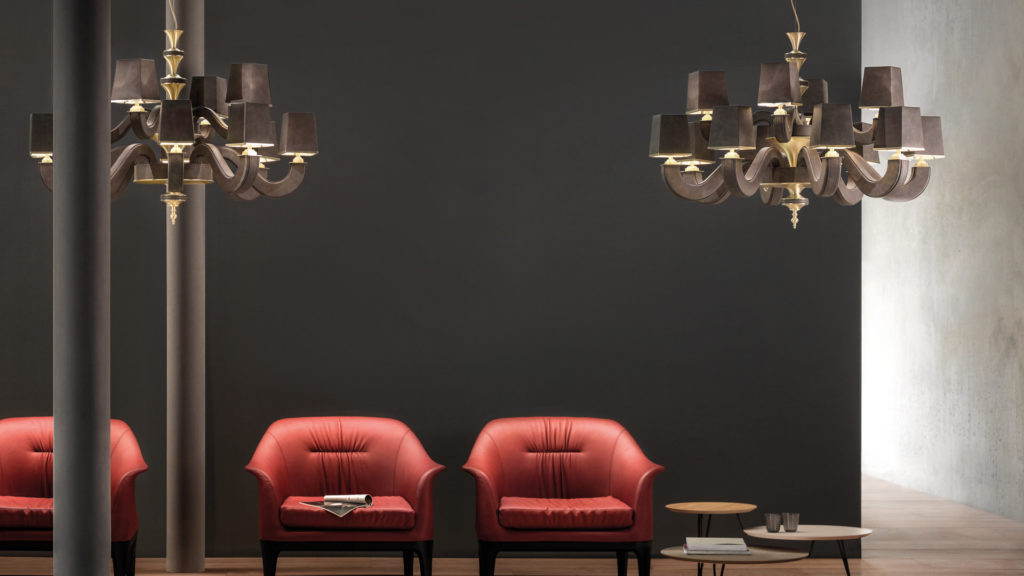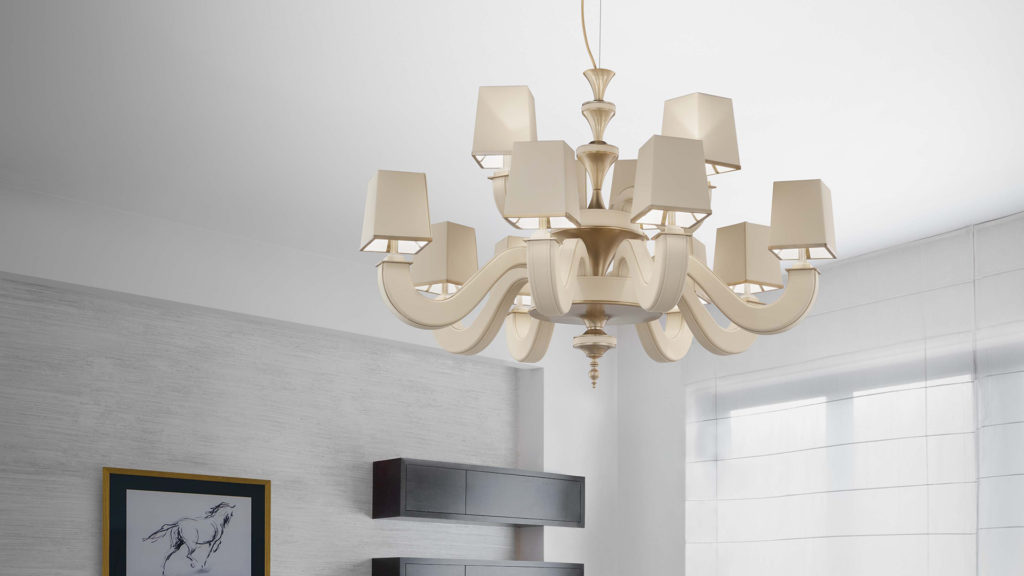 and Olympya, where you can use a mix of suspension and wall lamp to light up your home.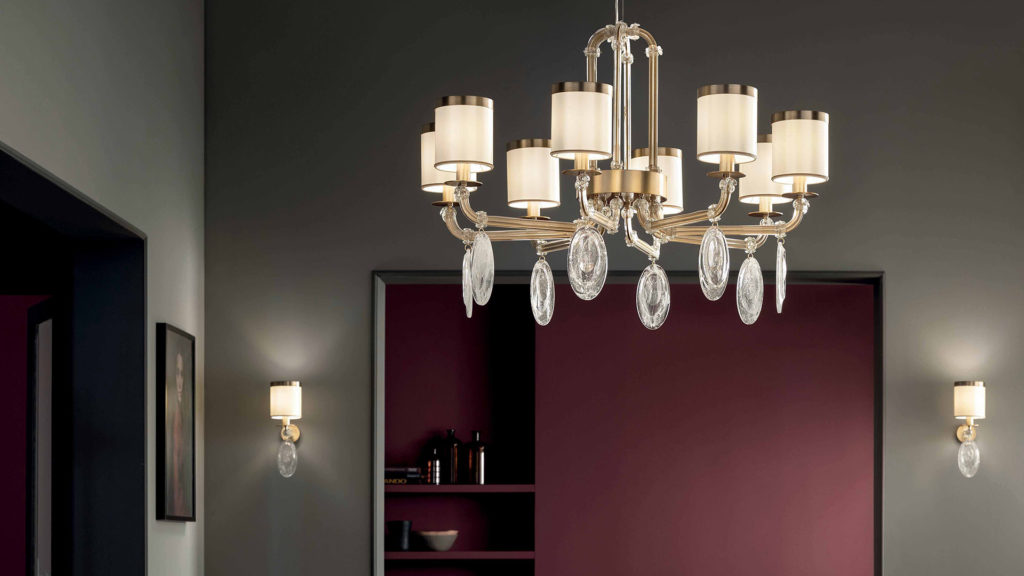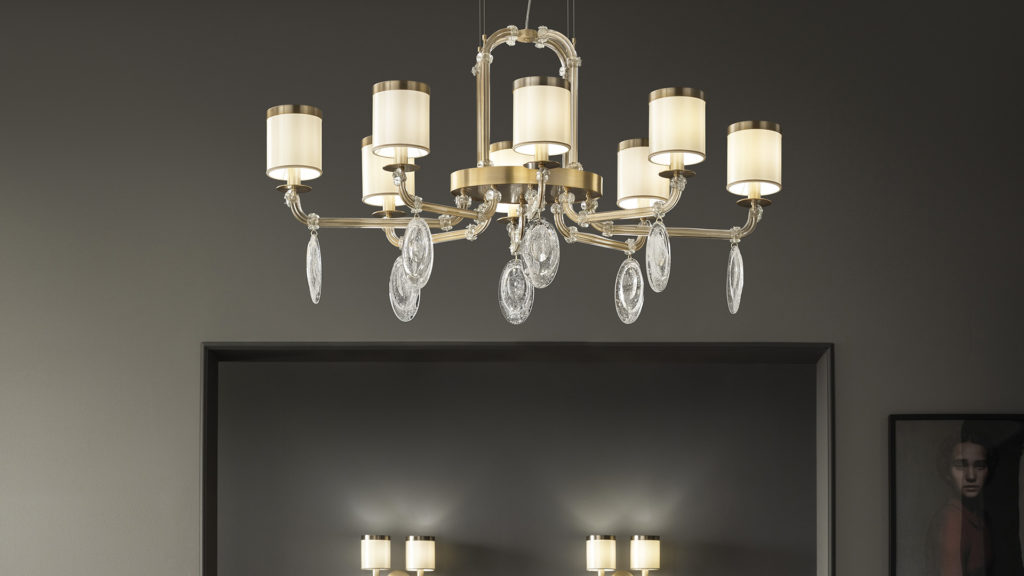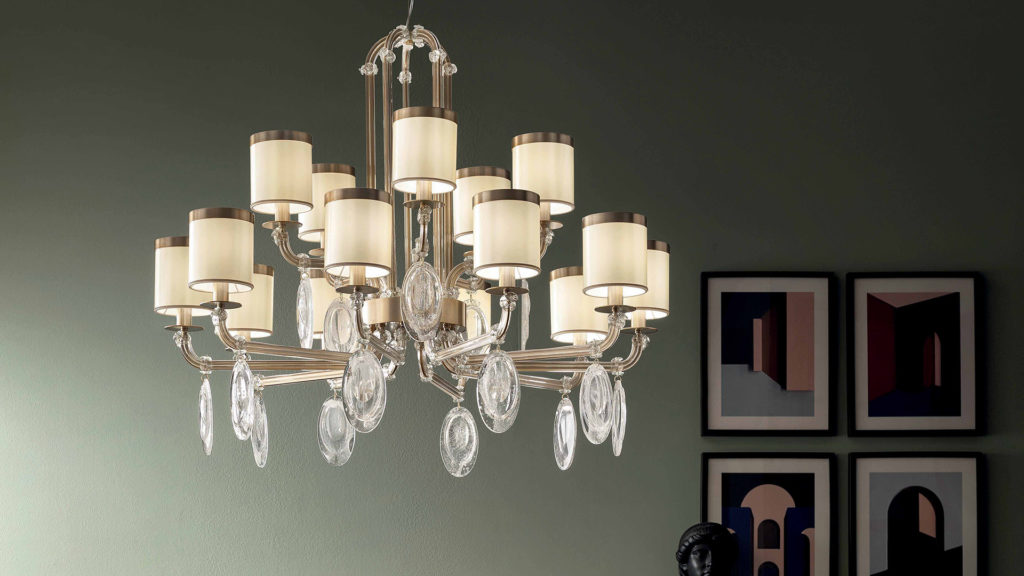 Are you looking for a chandelier that has a different allure between on and off? Horo with marble effect glass is perfect for you.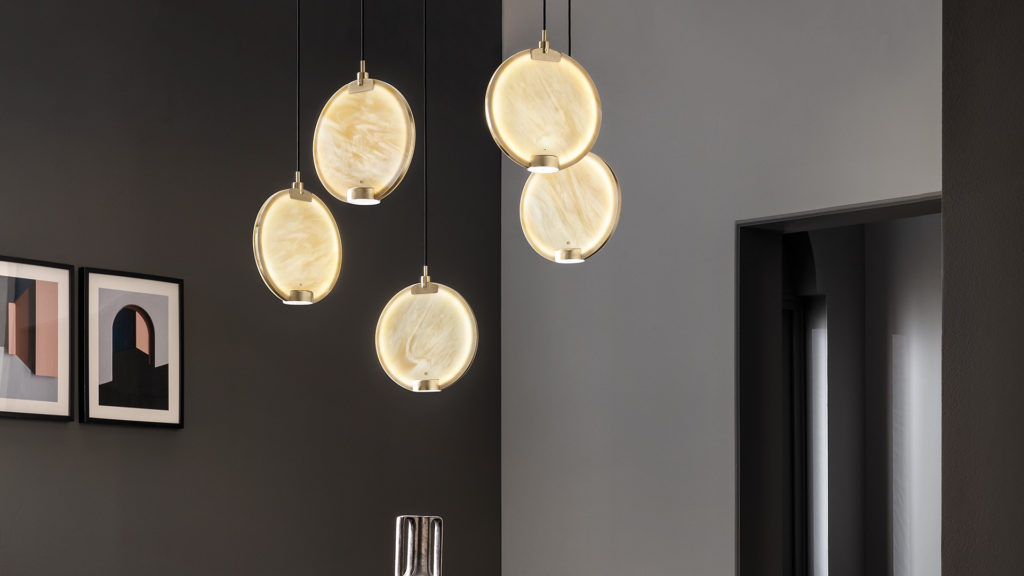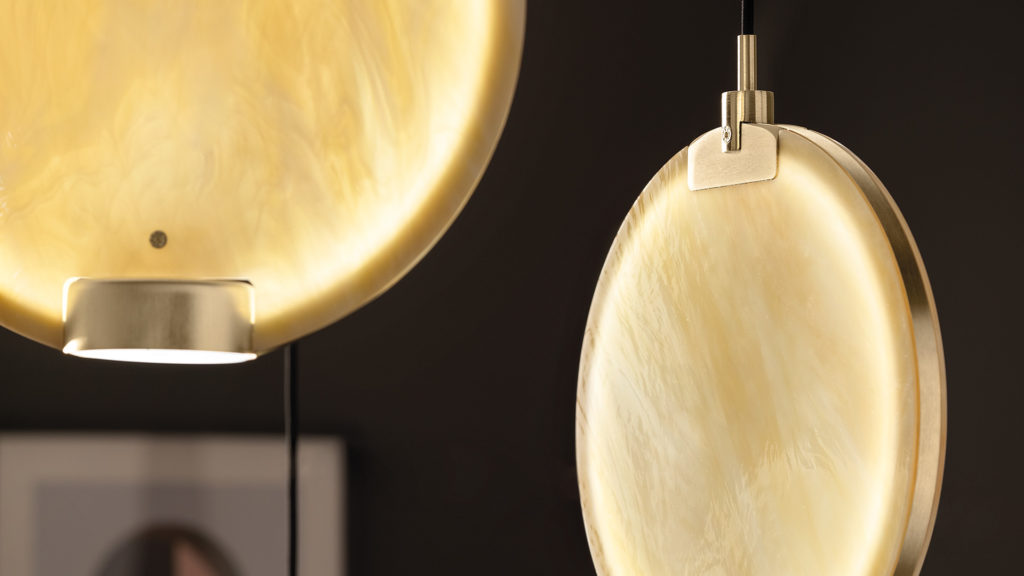 If there is a dining table in the living room, you will need to think about adequately lighting it, to see well during dinner and
chat pleasantly with the diners. Vegas will make your table sparkle providing the functionality of illuminating evenly.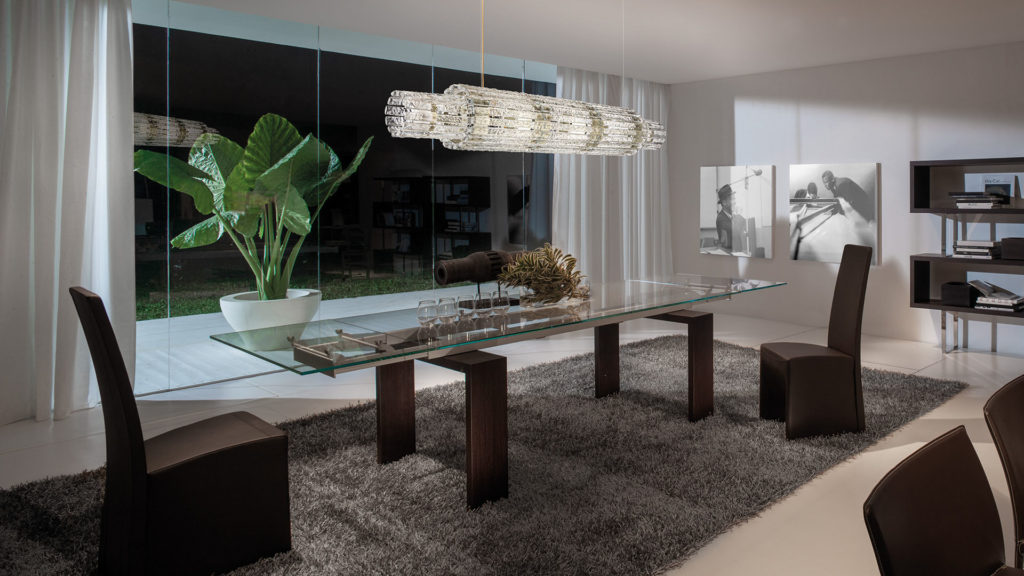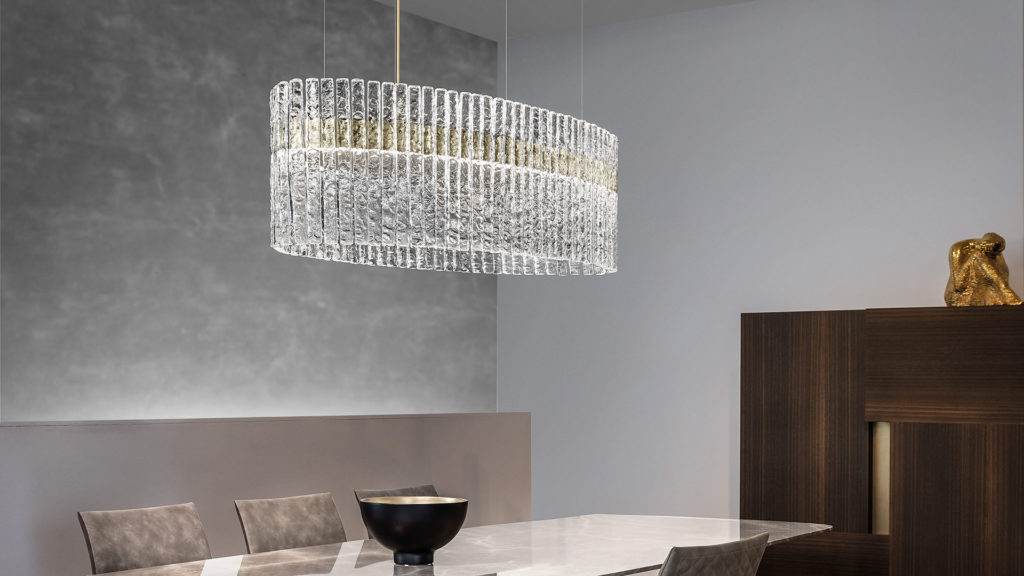 If the living room is small, you can make it welcoming by choosing wall lamps, such as the Palm, a real wall decoration system.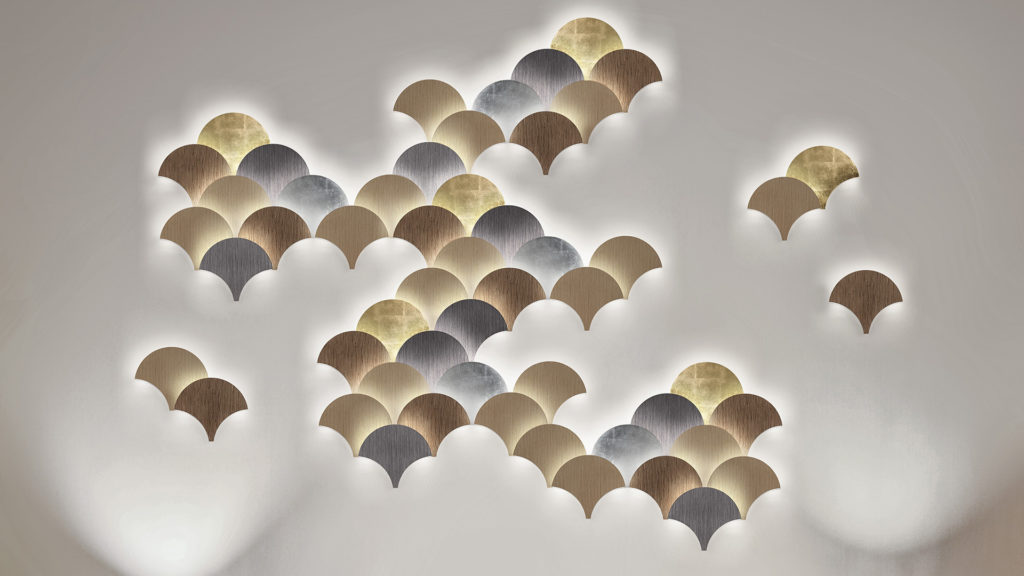 Ceiling lamps that radiate light evenly are also an excellent choice.
Depending on your taste, you could choose a piece from the Impero&Deco collection, such as the VE 760 available in
different shapes and sizes.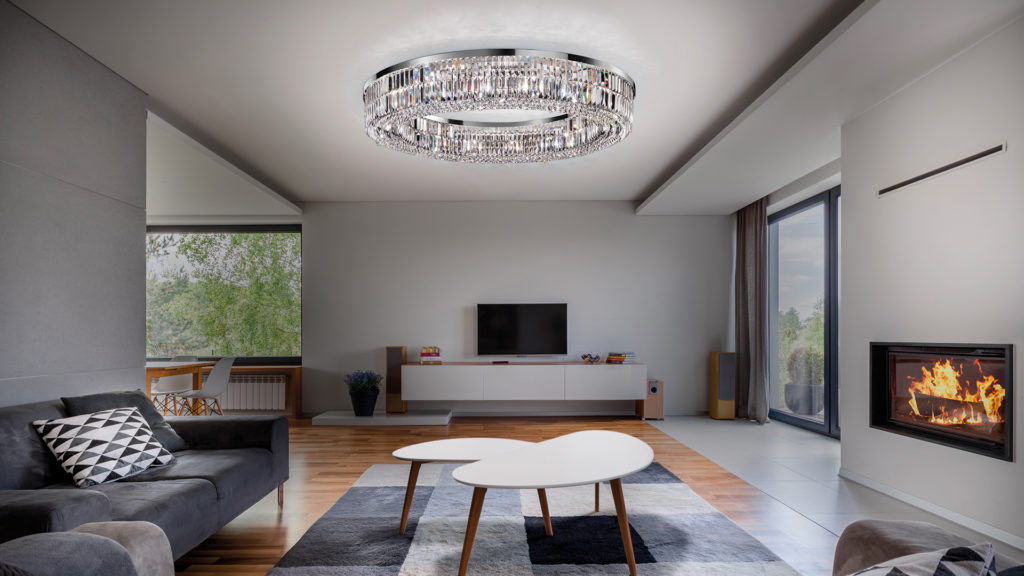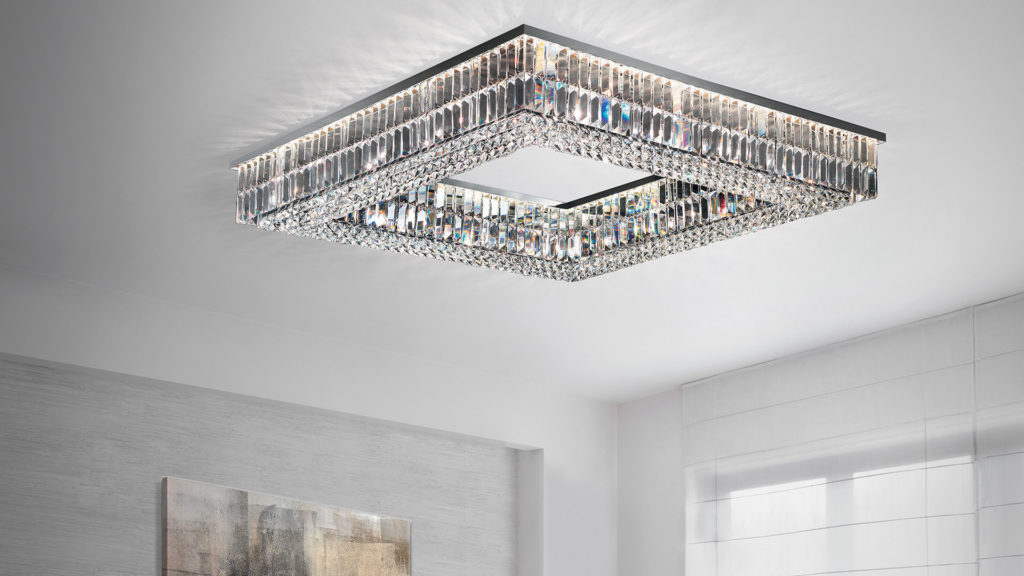 If you want to create a reading corner, it is appropriate to use a floor lamp to be placed next to an armchair. The floor lamp will
guarantee the correct light to read without straining the eyes.
Ideal for highlighting the room, the Sound floor lamp will give character to your living room, just like the Horo floor lamp.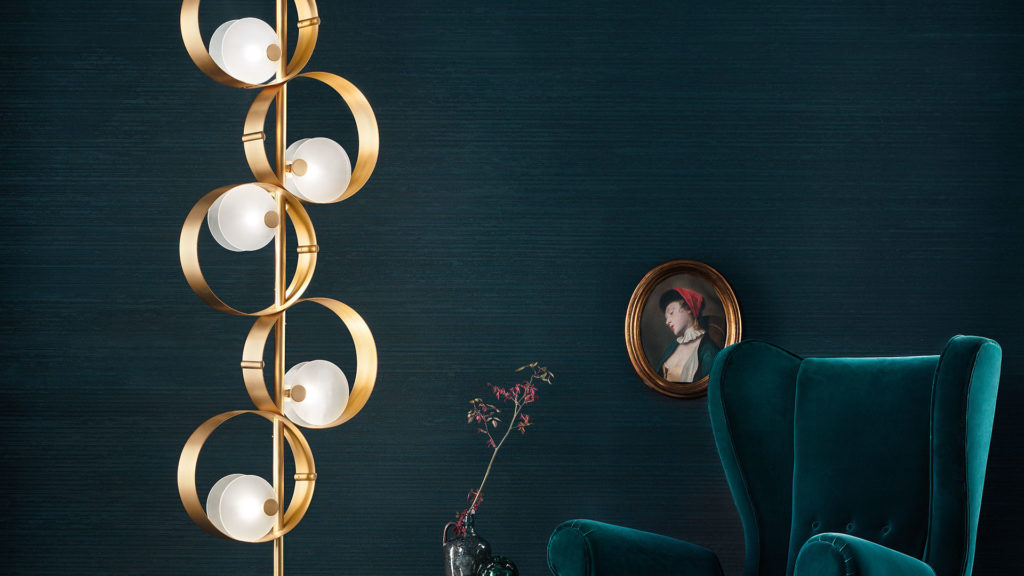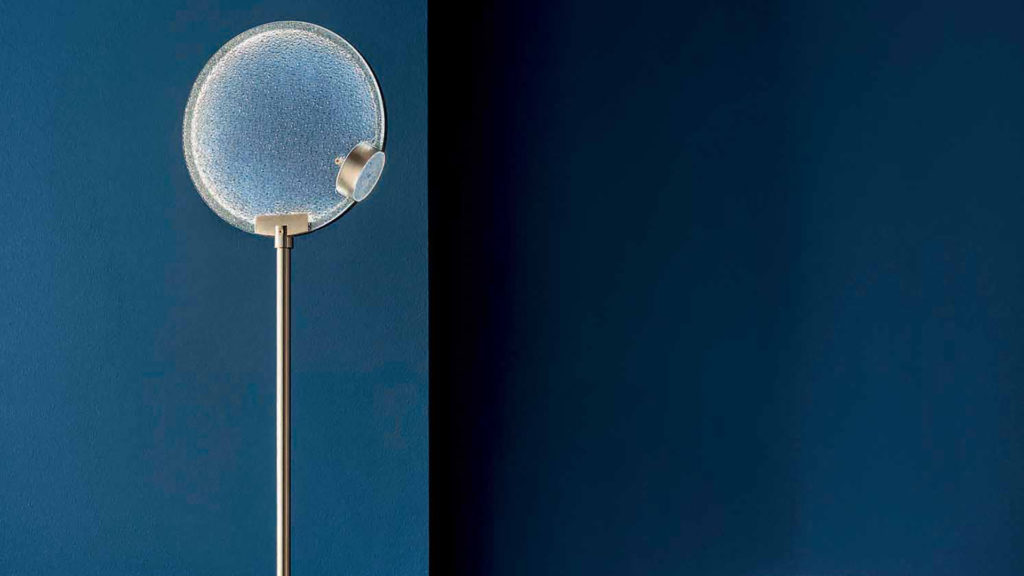 Lighting is really essential in the living room, as it can be a functional and decorative object at the same time