The Nasqad Keramik office desk is a combination of
geometric shapes and materials with a monolith effect.
It represent the best Italian manufactures.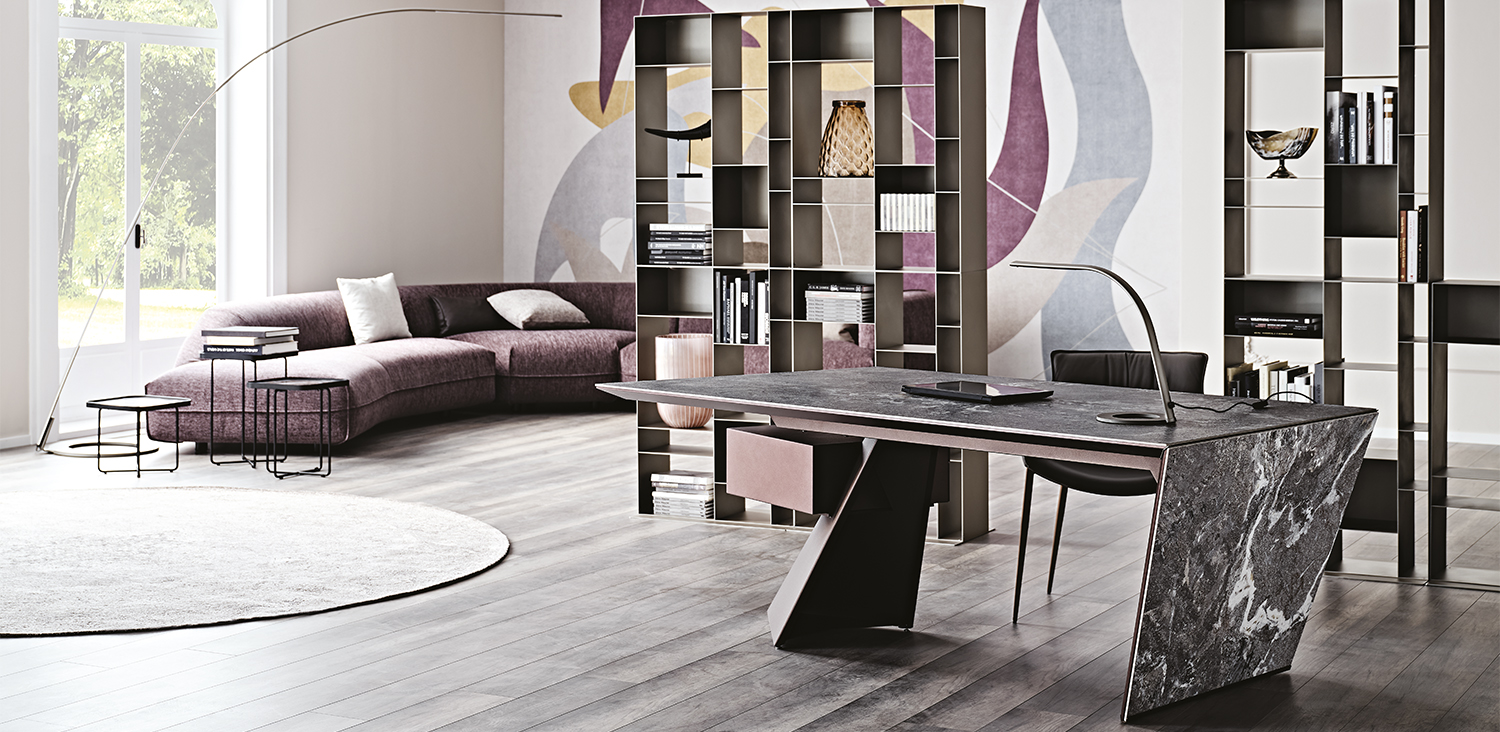 Desk in Marmi ceramic Alabastro (KM02), Supreme (KM03), Ardesia (KM04),
matt Golden Calacatta (KM05), glossy Golden Calacatta (KM06), matt Portoro (KM07),
glossy Portoro (KM08), glossy Sahara Noir (KM09), Emperador (KM10), Makalu (KM11),
Breccia (KM12) or Arenal (KM13) with insert in black chrome (06).
Leg in graphite (GFM69), titanium (GFM11) or bronze (GFM18) embossed lacquered steel,
structure and drawer unit embossed lacquered wood matching the color of the leg.
Leather pad as per sample card.
Base and foot in steel embossed varnished with epoxy powders.
Top and side in embossed varnished MDF with cover in laminated ceramic, 6 mm of thickness.
The ceramic in the matt or glossy portoro finish is in th. 5 mm. Small parts in stainless steel.
Chest of drawer in embossed varnished MDF. Finished as per sample card.
Suitable only for indoor use.