Charm, freshness, and beauty.
Grand life, the collection designed by Christophe Pillet,
represents an elegant lifestyle in which design is articulated
through the soft textures of contemporary details
and through sartorial touches.
All the beauty of outdoor living,
in perfect harmony with nature.
Discover the entire collection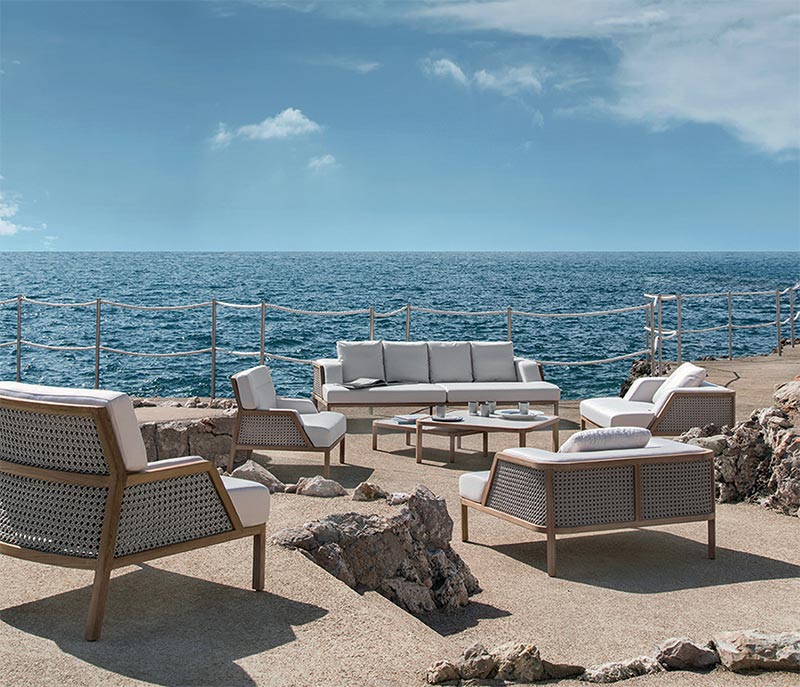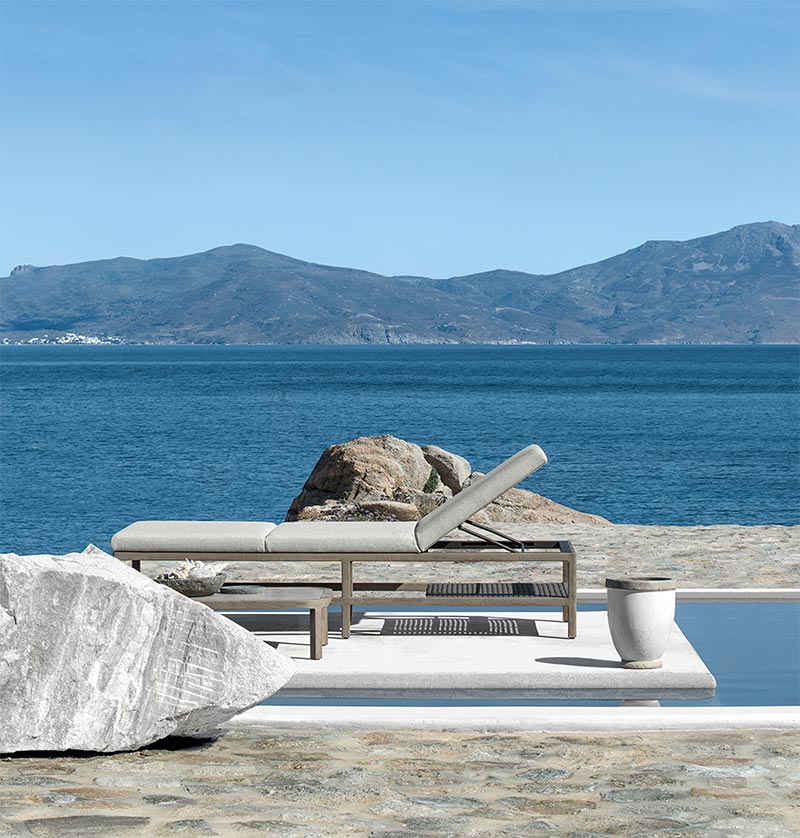 Sophisticated elegance
overlooking the water.
A sunbed that invites one to unwind,
in a harmonious balance of contours and materials.
The teak structure ensures strength and solidity,
while the characteristic woven rope accentuates the fine details.
Soft cushions make it impossible
to forego moments of relaxation.