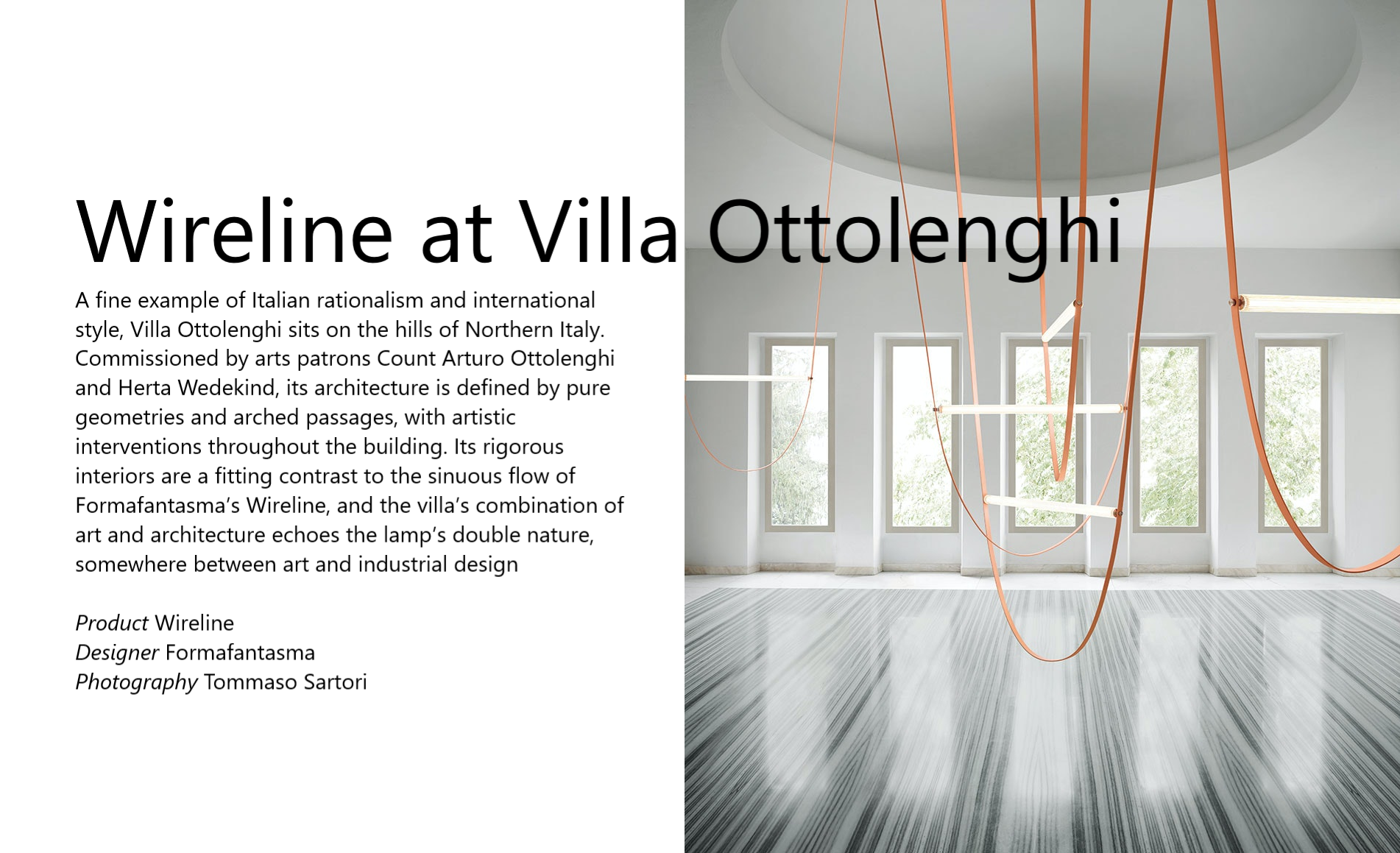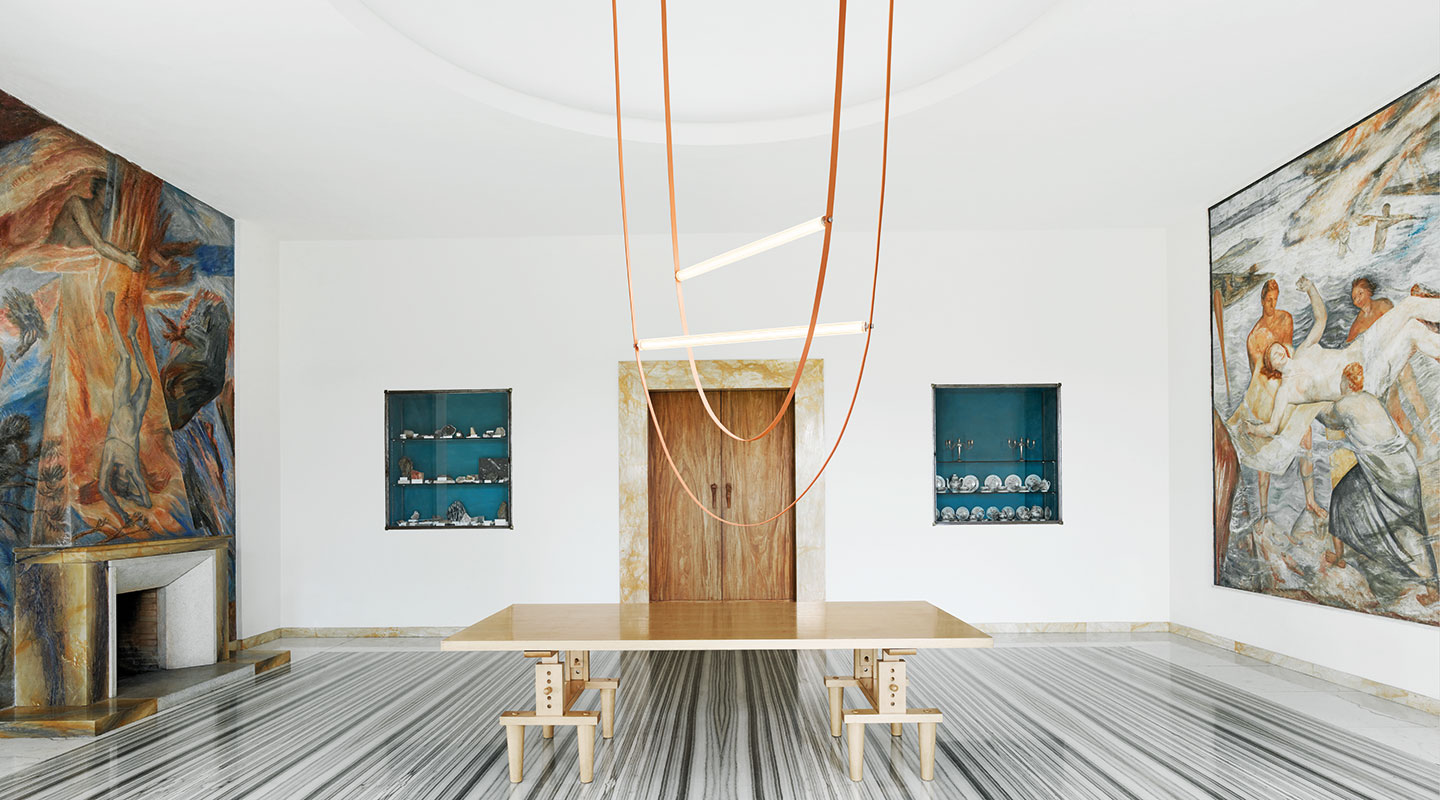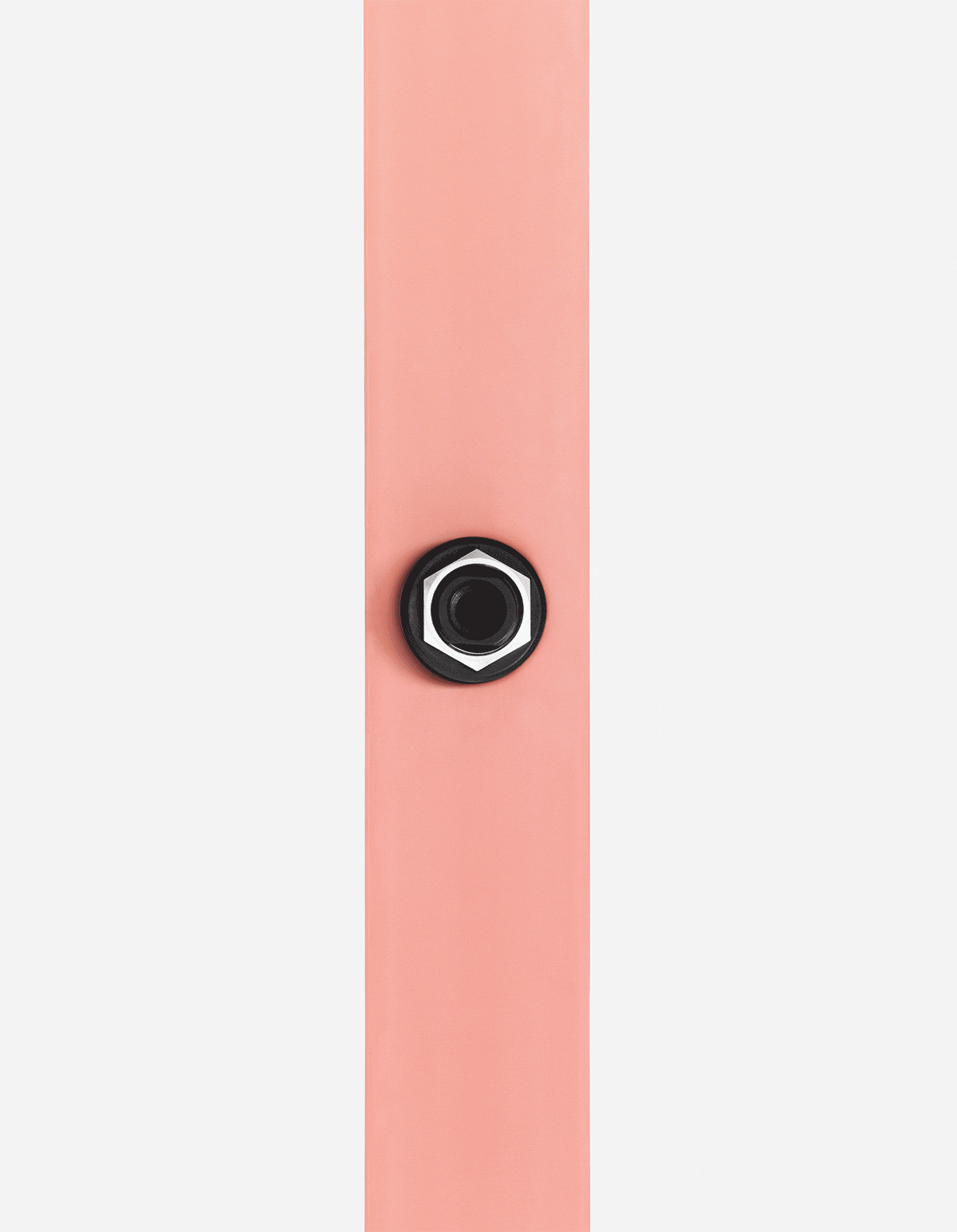 Wireline's exclusive cable is made in coloured thermoplastic rubber, a polymer blend that
provides the necessary hardness to maintain the harmonic and sculptural silhouette.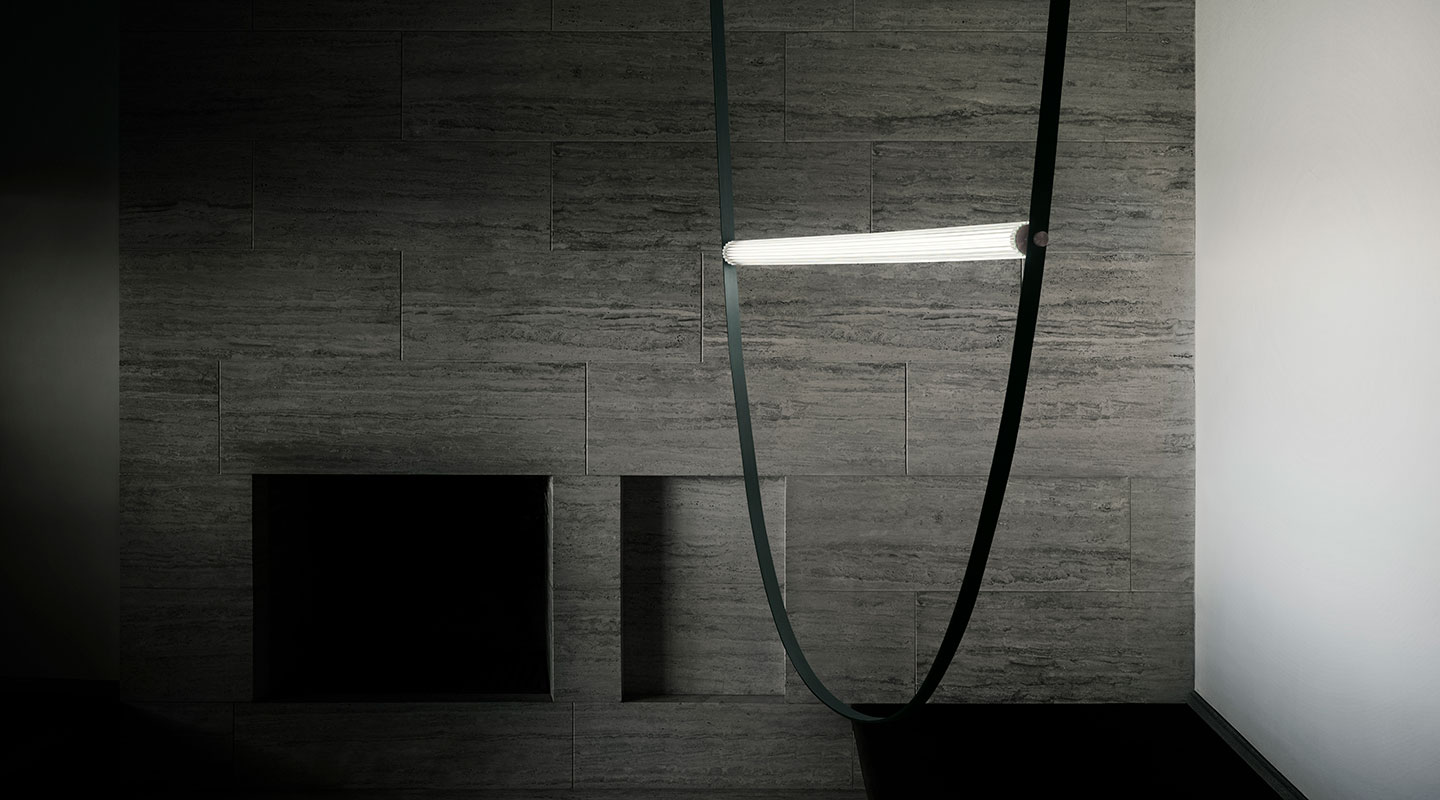 The light source makes the most of the LED technology emitting a warm, homogeneous light, a high visual
comfort, maximum performance and efficiency.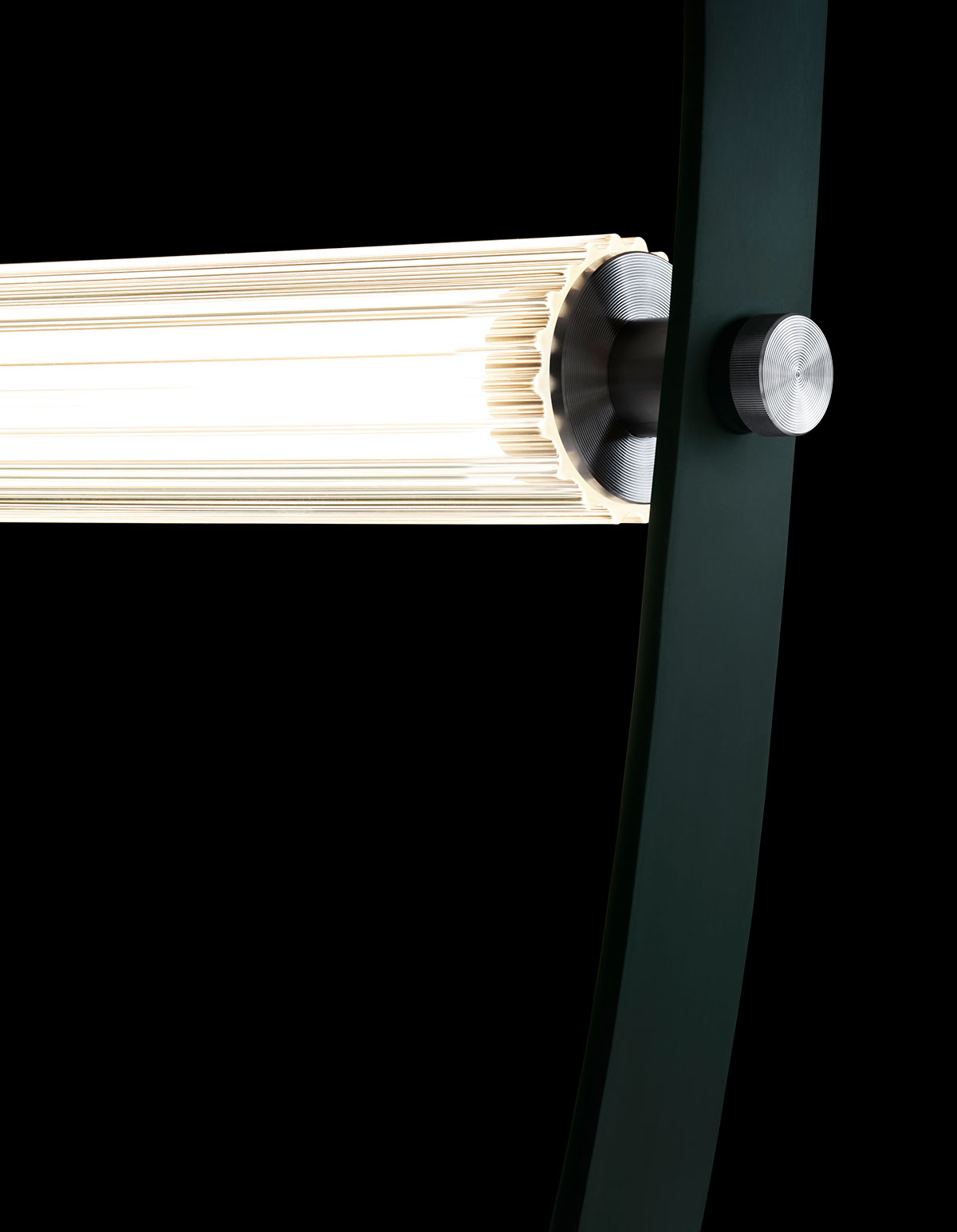 The sculptural design of the light diffuser,
made in extra-clear borosilicate glass, conceals
the 360° LED light source. The intensity of the
light dissolves between the grooves. Electrical
components are contained within satin-finished
stainless steel elements, and are characterized by
a surface diamond machining made by CNC, that
enhances their functionand the refined
industrial aesthetic.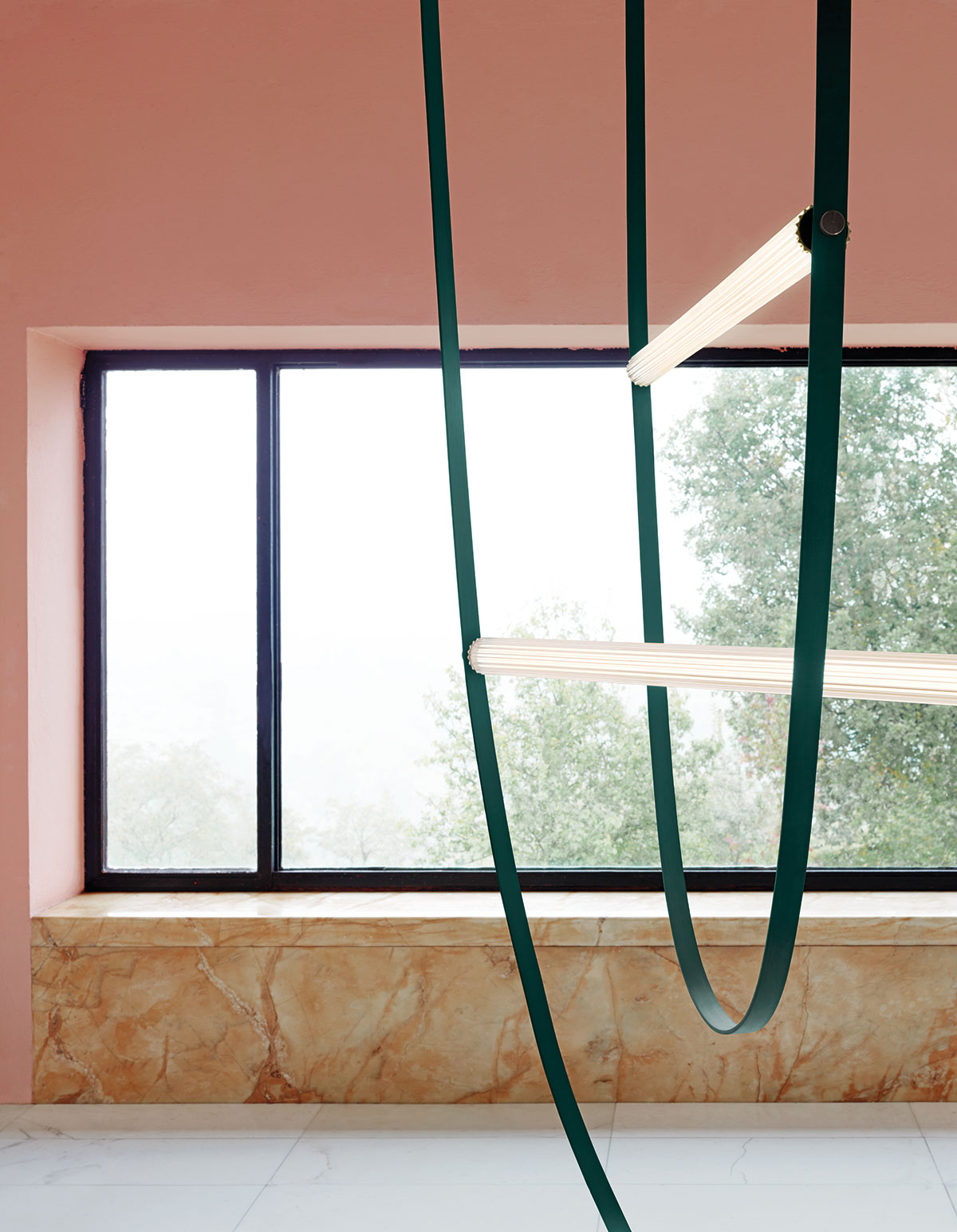 Wireline, in forest green. The cable is fixed to the ceiling through two hanging points, to carry the light source
and model a soft curve. The two ceiling roses are produced in the same finish.